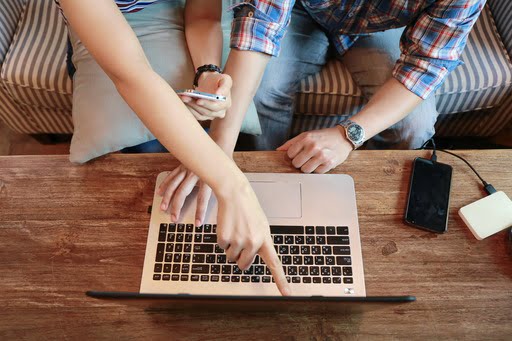 WhatsApp is one of the world's most popular messaging apps. It is simple to use and is jam-packed with features that allow users to send creative messages to their friends and family. And, best of all, it allows users to share media files with other users. However, even this feature is subjected to the WhatsApp video size limit. So if you're like everybody else wondering how to send long videos on WhatsApp, this guide should help a lot.
WhatsApp May 9th Update: You Can Now Send Files of up to 2GB
Before the May 9th, 2022 update, you could only send video files on WhatsApp if they were under 16MB in size. The restriction was in place to keep WhatsApp's servers free of clutter and operating at peak performance. Because of the 16MB limit, you could only send videos that were 90 seconds to 3 minutes in length, depending on the quality.
Now, you can send files that are up to 2GB in size. This opens up more opportunities when exchanging data on WhatsApp — especially when it comes to media. You can send larger photo albums and longer videos and not worry about manipulating your files to make them more compact to send over WhatsApp.
Another improvement in the update included the option to create group chats with up to 512 members (prior to the update, it was 256).
If you are looking to send a video larger than 2GB in size, WhatsApp does provide workarounds. When you share a large video beyond the file size limit, WhatsApp attempts to compress it aggressively in order to fit the video content within 2GB. If it is unable to do so, you will be prompted to use its built-in video editor to trim the video.
Imagine how frustrating it could be if you need to send an urgent video for your work, only to be greeted by an error saying that the file is too big. Or how annoying not being able to send a funny video to your friends and family is. This limitation basically prevents users from showing what they want to other people.
File converting apps can also be used to send large videos via WhatsApp. Convert your videos to smaller file sizes before sharing them. To be able to convert multimedia into smaller formats and send it via WhatsApp, you'll need a video conversion app. You may need to download multiple apps and try them one by one until you find one that works best on your device.
If you don't want to sacrifice video quality when compressing videos, a program like WinX HD Video Converter Deluxe is a good choice. This program allows you to resize videos by adjusting the video format, codec, bit rate, frame rate, aspect ratio, and other parameters. When compressing an HD video to MP4, it can achieve a compression ratio of more than 90% on average (HEVC codec). Furthermore, you can use its built-in video editor to remove any unnecessary parts of the video. In this article, we'll discuss the different ways to send long videos on WhatsApp so you can decide which is the best option for you
Sending Long Videos Via WhatsApp
Read on to learn how best to share multimedia on WhatsApp, you can send from your iPhone, Android or even Windows system. Use the appropriate method to get the job done.
1. Sending Multimedia Larger than 2GB on WhatsApp using Windows
To send big videos on WhatsApp while using a Windows OS, follow the steps:
Go to the Windows Store and download the WhatsApp Video Optimizer app.

Open the app once installed, then select the video you'd like to convert.

Change the conversion preferences and settings to the desired specifications and convert.

After conversion, go to WhatsApp, find the person you want to share the video with and send the converted version with good quality but smaller size.
This is a good option if you're familiar with the various video file formats and you know which one would yield a smaller file size. Unfortunately, not everyone has the technical knowledge to determine which is the best file format for conversion. You might even end up with a file larger than the original video.
Another disadvantage of this method is the possibility of compatibility issues. Some devices can only play certain video file formats, so you need to determine first whether the contact you are sending the video file to would be able to open the converted video. Plus, installing an extra app on your phone just to send a video can be a waste of storage space and a hassle.
2. Sending Multimedia Larger than 2GB on WhatsApp using Android
When sending a big video on WhatsApp from an Android device:
Go to the Android PlayStore and download a free video converter app that is able to trim MP4, 3GP, MKV and other formats.

Once a video converter app has been successfully installed, open it and select the video that needs to be converted. Some apps come with the option of batch compression; this saves time as you can trim more than two videos at a go.

Select the specs that allow the video to be compressed to a size below 2GB. After selecting the desired size and resolution, go ahead and compress your video(s).

Compressed videos are saved in the gallery either under a new folder or as duplicates of the original. You can select them from the gallery and share on WhatsApp.
The problem with compressing your video is that you lose the original quality of the video. You are sacrificing the quality of your video just to cut down on the file size. Aggressive shrinking can lead to data loss in terms of audio, color correction, and other details. It is also possible to come across errors when compressing the video, causing the file to be corrupted.
3. Sending Multimedia Larger than 2GB on WhatsApp using iPhone
Also, there are apps for iOS users to convert and send videos larger than 2 GBs.
Visit the iStore and search for a video converter app that's free from the store.

After successful installation, open your app and access the videos from your gallery.

Select the video that needs to be compressed and alter the size and resolution to fit the specs you need.

After compression, the video is saved in your Photos gallery and ready to be shared in its smaller version.
Compression is the process of packing file information into a smaller space. Because information gets lost in the process, this results in lower-quality files. If you can compromise on the quality of your video, converting and compressing the file should work for you. But if you're dealing with an important video, say for a presentation or for your website, lowering its quality may have a negative impact on your company or work.
Basic Information to Keep in Mind
Converting or compressing longer videos to send them on WhatsApp is legal. As long as you are not distributing material that has been marked as abusive or illegal, you can compress as many videos as you want and send them if they are smaller than 2 GB. File conversion might take long because of several reasons, such as the app selected or the type of device being used for the conversion, as well as the file size. The bigger the video, the longer it takes to complete the conversion. You can also try and find the best app by downloading and testing them out until you finally get one that is responsive and that you can easily use for video conversions.
Skip File Conversion by Using FileWhopper
Looking to send videos bigger than 2GB over a secure connection?
If you have tried out the free or even paid video transfer services and found them to be problematic, you can now use a professional service to send files.
With FileWhopper, you only pay for what you send, and there are no hidden fees. Your payment is determined by the file size, and you are not required to pay anything more than that.
Using FileWhopper to send large videos is quite easy and straightforward:
Upload your video to the website.
FileWhopper will check its size and calculate the fee for its services.
Copy the link to the file and the corresponding password and send them to your contacts.
Once you've sent the link and password, your recipient will be able to download the file. No need to wait for the file to fully upload as FileWhopper supports simultaneous uploads and downloads. And because there are no file size limits, you can transfer files and folders of any size.
Files and folders transferred via FileWhopper are encrypted, which means that even if anyone intercepts them, they will be unable to decipher the data. So if you are sending important content, consider using FileWhopper's pay-per-use services.
Send your first file or folder and get a 50% discount coupon for your second transfer of up to 5TB!
Pro Tip for Business
Have you heard about FileWhopper's upcoming Business Solution? It's the perfect upgrade for those who need to send large files and folders regularly. Let's break down the differences between the Personal and Business Solutions to help you decide which one is right for you.
With a Personal account, you only pay when you need to send a file or folder. It's perfect for occasional use, as there are no monthly fees or commitments. But if you find yourself sending files more frequently, the Business Solution might be the way to go.
The Business Solution offers convenience and better pricing. You can preload a specific amount of data, making multiple transfers within that limit a breeze. Plus, you'll save time by creating new uploads directly from the app, without needing to visit the website every time.
With the Business Solution, you will get 14 days of additional file storage, 5 extra downloads - in case multiple people need to download the file, as well as an extra combo which extends storage up to 90 days!
Wrapping Up
An attempt to send a long video via WhatsApp automatically results in an error due to the service's video size limit. A common workaround for users is to convert or compress the video file in order to fit it into the 2GB WhatsApp video size limit. However, these processes involve downloading other apps and compromising on the quality of the video.
If you're looking for a way to send long videos online, the best option is to use FileWhopper. All you need to do is upload your file and send the corresponding link and password to your recipient. It is simple, convenient, and safe, and you only pay for the service as you go.
[fwa-calculator]