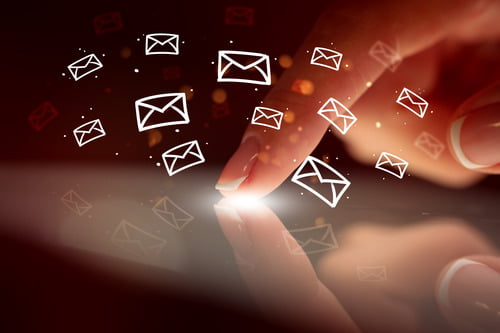 Although most social media channels allow swift communication with clients and sharing of documents, email remains an extremely important tool for business communication. Platforms such as WhatsApp, Facebook, and Telegram theoretically present a service similar to, if not better than, email due to their ability to allow users to receive fast responses and make voice and video calls. However, that doesn't diminish the importance of email to any business.
The best part about emails is that they are less intrusive compared to phone calls. With email, you can run your business from wherever you are. It is a powerful tool that provides you with a stable and reliable communication channel. Emails also promote professionalism as they provide a wide range of additional tools to help you craft respectful messages. Emails allow you to communicate with your partners and clients, schedule important business meetings from the comfort of your office, and give instructions to your employees.
However, if inappropriately used, email can be the downfall of your business since it can hinder your productivity. For example, researchers say that a quarter of a working day is spent on reading and answering emails, which makes it one of the most time-consuming tasks at work.
Business owners, CEOs, and managers receive thousands of emails daily. Now, imagine how time-consuming and energy-draining it will be for them to respond to or just read through them. Yeah, right, you can only imagine.
While ignoring some of the emails will only help you sleep that one night, unattended emails will finally clutter your inbox. A cluttered inbox is not a joy at all. It is filled with old and unimportant emails distracting you from important things. That said, there is no need to despair. There are excellent strategies to employ if you want to better manage your email and increase productivity.
Dedicate Time to Reading & Responding to Incoming Emails
I know this may seem like a draining task to carry out daily. However, if you consider everything, you will realize that things become even worse when you neglect the incoming emails. The idea is not to read everything at one go. Just go through them at different times. For instance, this can be one of your first things to do before you start your day and the last thing to do before you officially close it.
How to Send Large Files and Folders Online in a Fast, Safe & Secure Manner?

Are you looking for a convenient way to send large files and folders online? Are you tired of having to pay for ongoing monthly subscriptions even if you have nothing large to share? If so, then FileWhopper is your go-to guy. Designed with the end user in mind, FileWhopper. provides an easy-to-use platform with clear instruction on how to operate the program. You can send a large file or folder of any size at one go. Your order also includes free storage of up to 14 days for your uploaded file and folder, meaning that it will remain active for download throughout the period. It will then be permanently deleted without leaving any traces. The process is simple and pretty straightforward. Here is how it works:
✔️ Choose the large file or folder you wish to share and get a price quote based on the volume of the data.
✔️ Install the small FileWhopper App to upload your data fast and securely.
✔️ Copy and share the link to the uploaded file or folder with the intended recipient(s). You can send it to one person by default, but extra downloads can be easily added to your order.
✔️ Safely share the password with which your data has been encrypted with the recipient(s) so that they can decrypt the shared file or folder.

To achieve this, avoid leaving your email client open the entire day. Make sure you give yourself enough time to attend to your email inbox but do so only when you are not busy. Alerts and notifications can be distracting, keeping you unfocused the whole day. Therefore, it is better to set aside specific times throughout your day to check your emails. In the end, the amount of time that you need to check your emails will depend on how often you go through your inbox. There are times when the number of emails you receive is not large. You shouldn't sit on them and wait for them to pile up because when you get busy, you won't be able to handle them.
Engage Immediately
Respond to your emails right away rather than waiting for tomorrow. When checking your inbox, check for emails that can be moved to Trash or marked as spam. Deal with them immediately before moving on to messages that need to be read but don't require a response. Once done reading them, archive or delete them right away. You can now attend to messages that require you to respond. Check the ones that are the most critical and respond to them based on their priority level.
Avoid leaving important emails idle for more than 48 hours unless you are on vacation or away from email. To get prepared for such occasions, be sure to set up a vacation message so that the sender will not expect a quick response from you. Otherwise, make it a point to reply to an email as soon as you read it. If it's a matter that needs some research or fact-checking, then contact the sender and alert them that you have received their email and you are currently working on it. Let them know when you will be able to get back to them. It is better to always set a reminder so you don't forget or miss something.
Use Labels, Folders & Categories to Keep Your Inbox in Order
Labels, folders, and categories are like shelves. They help you pack your things in order. Organizing your emails is vital to keeping your inbox in order. A clean inbox is more likely to increase productivity than a cluttered one. Despite being able to remove some of your emails if you feel like your inbox is packed, you can't delete some important emails related to your business. These are the emails that need to be organized and kept properly, which include communications with clients and colleagues, for future reference.
Most of the email clients allow users to group emails using labels and categories. Therefore, you should group them according to their priority, category, and date. This will make it easier for you to find a specific email. Consider using parent labels and subcategories to arrange your inbox emails.
Opt Out of Promotional Emails
With tons of ads and newsletters, your important emails can be easily buried. Your inbox can also be cluttered pretty much fast. Therefore, you should unsubscribe from unimportant newsletters and adverts. To unsubscribe from a mailing list, you need to check for the unsubscribe link in the email sent to you. All promotional emails must contain this link. So, one way or the other, you are bound to find it. To make the process quick, you can simply search for the word "unsubscribe" and then from the results, select the emails you no longer wish to receive.