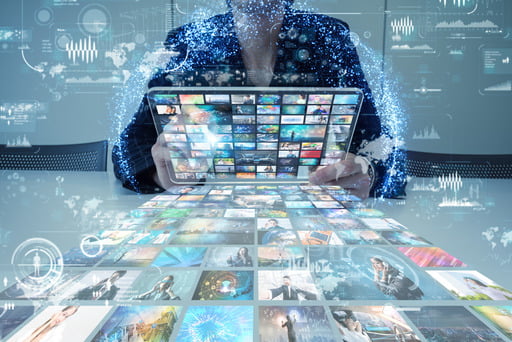 Facebook is one of the leading social media platforms to date. On Facebook, it's possible to share pictures, tag other users and spread some fun and joy. The Facebook album upload feature has also been a much-welcomed addition. Having made it possible for users to share their photos in bulk, the album upload feature has significantly improved the way we use Facebook.
Not every family member or friend has a Facebook account. This might make them miss out on all the fun we enjoy on Facebook. Luckily, there are at least two ways of sharing a Facebook photo album or a single photo with a person who doesn't use Facebook. The first method we'll describe revolves around the use of Facebook, and the other way entails the use of a trusted file-sharing service.
You can easily share albums and pictures with users who have Facebook accounts. Just upload photos to an album and label it appropriately. If you have time, you can tag people in every photo. Facebook tags help those tagged know that they are in a picture or are somehow related to it. They simply log on to Facebook to be able to view, download and even repost those photos. However, let's focus on those without Facebook accounts.
How to Share a Facebook Photo Album or Picture via a Public Link
Let's start by discussing how you can share your album or picture using a public link. You just need to create a public album, copy the link to it and share it with those who don't have active Facebook accounts.
Here is how one can share albums and photos with someone who doesn't use Facebook:
Log in to your Facebook account and go to your photos or album with the photos you want to share.
After opening the album with the pictures, scroll down to the bottom end of the page and click the Public Link option.
Right-click the link and then select Copy.
Once you have the link, you can proceed to share it with others. You can paste the link in an email or even send it to your friends via any app of your choice. Anyone with the link can open and access the album or photo as long as they have internet access. There's no need for a Facebook account.
Those who want to learn how to share a Facebook photo album with non-Facebook users should keep reading since there is another method to do so. You might prefer this solution, especially since it will allow you to share pictures, videos, documents, and even entire folders no matter how large they are.
Share Files and Folders Easily with FileWhopper
Imagine you just had a big family get-together and thousands of pictures and videos were captured that day. Now your extended family members need to get them, but you don't want them to reach your Facebook page, meaning there's no way you can share your public Facebook album link with them.
Some time ago, this would have been a catastrophe of epic proportions, but not anymore because now you can easily share both personal and professional files via FileWhopper. With FileWhopper, there are no size limits to what you can share. What's more, you don't have to purchase pricey subscription plans – you just pay as you go, and how much you have to pay depends on the amount of data you're willing to send.
Here is how you can easily share Facebook photos with somebody who is not on Facebook using FileWhopper:
Download the Facebook album that you want to share. If it's already on your PC or external hard drive, then that's okay.
Open the official FileWhopper website and click on either Select a File or Select a Folder to get started.
You'll receive a quote that's automatically calculated based on the size of the album or file you're going to share. If happy with the price, proceed with your order.
You'll be prompted to download a tiny app that helps FileWhopper users upload large files and folders in a fast and secure manner.
After the upload, you should copy the link to the uploaded album or file together with the password used to protect your data and share them with all those users that you want to access and download the content. Keep in mind that your order includes one download by default. However, you can easily add extra recipients by ordering additional services.
Your album will be kept available for download for 14 days before being deleted permanently without leaving any traces.
As of this writing, FileWhopper is running a promotion and every first-time customer gets a welcome gift: they can transfer their first 5GB for free. You can grab this opportunity to get acquainted with FileWhopper.
There you have it, two ways of sharing Facebook photos and albums with non-Facebook users. We hope our tips will help you share your precious moments in a fast and safe way.