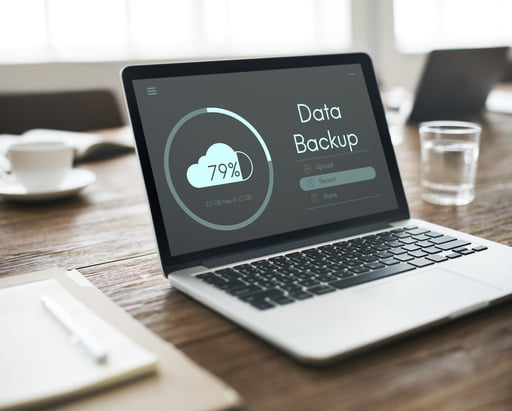 We all hate it when Windows starts slowing down over time. It happens naturally, as we use applications and run various processes. The slowdown doesn't happen as fast if we take good care of our operating system by running regular maintenance, but in the end the best (although painful) option is to reinstall the OS.
Well, there's a smarter solution. A snapshot is kind of a full backup of your system, which can be later used as a restore point. The best time to create a snapshot is right after you install a fresh copy of Windows and all your applications. This way, as soon as Windows becomes irreversibly slow, you can always get back to its best condition.
More useful tips: How to Protect Important Files
How to Create a PC Snapshot
First of all make sure your system is in its best condition. Run a system maintenance tool. It will check your Windows and give a quick recommendation on necessary fixes. In one click, it will delete junk files, unneeded cache, duplicate files, etc. It will also suggest removing unused applications and defragging HDD.
Then make sure you have enough space on the external drive. In order to clear some extra space, you may want to delete some large files you no longer need. It can be videos, photo collections, virtual machines.
Done with the cleanup and optimization? It's time to take a snapshot. Visit the Start menu in Windows, find System and Security → Backup and Restore. You will easily find the Create a System Image feature. This works in Windows 7, 8, 8.1 and 10. Just follow the wizard's prompts and save the image to your external drive. It may take some time, so be patient and wait. That's it. Store your external drive safely and use the backup as soon as the performance of your Windows OS starts to annoy you.
When and How to Restore
The slowdowns, BSODs and crashes are already here and really bugging you? Ok, it' time for your snapshot to come into play. One thing you need to remember is that all the changes to your personal files that were made since the snapshot was taken won't be lost. Before restoring your Windows, make sure you've saved a backup to an external drive or cloud storage, like Google Drive or DropBox.
Restart your PC and keep hitting SHIFT+F8 before the Windows logo appears on the screen. Alternatively, you can plug in your external drive (or DVD) and enter the setup menu. Select Repair PC from the Welcome screen. Then find a Troubleshoot option and choose to restore an image. Go to the System Image Recovery and select the image to return to.
The Ultimate Cure
There's no need to spend precious time on setting things up or troubleshooting. Of course the complete OS reinstall is a classic option, but when it comes to your comfort and saving some time, a snapshot is the best decision you can make.