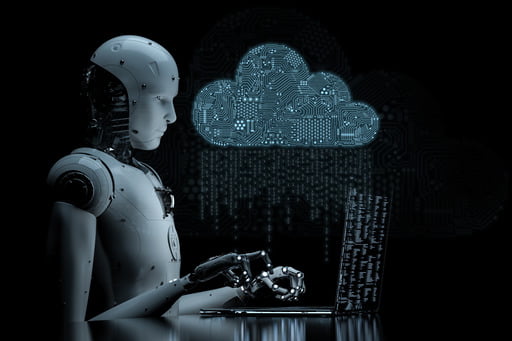 Due to recent technological advancements and changing business demands, cloud-based solutions have become a top priority for most companies. So, many businesses are now looking for ways to move their IT infrastructure to the cloud. However, doing this is not a walk in the park. If you don't have a proper plan and strategy, then moving your data to the cloud can easily go south. To help you make a more informed decision, we'll discuss the best strategies that you can easily use in 2020.
What Is Cloud Migration?
Cloud migration is the process of moving a company's applications, data, and other crucial elements to a cloud computing environment. Cloud environments vary from business to business as they depend on what companies want to achieve from this digitization move. One common cloud migration model that organizations use today is moving applications and data from an on-premises data center to a public cloud.
Cloud Migration Strategies
There are many cloud migration strategies that you can use today. The three most common and effective strategies are as follows:
Rehosting (Lift and Shift)
Refactoring
Replatforming
These are the three main strategies that you should consider for your organization. The strategy you choose is mostly determined by the nature of your business. Using one of these strategies accurately is enough to give you great results. However, some companies believe that applying more than one approach can help to experience better results. So, what cloud migration approaches should one choose? Let's discuss these strategies in more detail to help you see what each approach offers.
1. Lift and Shift (Rehosting)
The Lift and Shift approach mostly involves moving certain apps and their associated data to the cloud without redesigning them. So, this approach is usually an excellent option when you want to secure your company's vital data that might be trapped in on-premises hardware.
Although rehosting is a very easy strategy to use, you must confirm with the IT department and your cloud provider that the data to be migrated will match the new environment. You should also ensure your applications have the proper resources needed for them to function efficiently and effectively during and after the migration. Therefore, be ready for lots of planning and documentation if you want to use this strategy.
The Advantages of Using the Lift and Shift Strategy
It Ensures Fast Migration
Lift and Shift is the fastest strategy that you can use when it comes to migrating to the cloud storage infrastructure. By offering you fast migration, rehosting allows you to reduce downtime in your business, therefore making service disruption a thing of the past.
Redesigning your whole application is an exhausting process as you must involve skilled IT engineers, employ expert coders, and even purchase additional advanced tools to make it successful. Rehosting eliminates all this struggle by allowing you to move the entire app with its data quickly. That way, you don't spend time looking for professionals who will undoubtedly charge you crazy rates.
In the Lift and Shift strategy, you need fewer resources to handle the migration process compared to other approaches that demand extra computing resources and space.
2. Refactoring
Refactoring refers to the process of running an application in your cloud provider's infrastructure. Therefore, you will have to re-architecture your application completely for it to suit the new environment and to take better advantage of the cloud features.
This approach can be very hard to apply compared to others because while modifying your applications, you must also ensure this procedure doesn't affect their external behavior in any way.
For instance, if your existing applications are resource-intensive, then they might cause large bills due to the data processing and image rendering involved. So, you must redesign these apps to avoid wasting your resources.
The Advantages of Using the Refactoring Strategy
It Reduces Long-Term Costs
The refactoring method can be time-consuming and resource-intensive when you're employing it. However, it leads to lower monthly costs compared to other strategies. So, refactoring is excellent when it comes to matching resource usage with demand while minimizing wastage. Doing this results in long-lasting ROI, thus making refactoring an awesome strategy.
Since refactoring involves separating all your application components and wiring together highly effective services, your applications inherit the cloud's resilience, thus becoming tougher and better.
Your System Becomes More Responsive
Using the refactoring strategy enables your applications to leverage and take advantage of the cloud service's auto-scaling features, which usually indicate the level of demand. That way, you can use your apps to effectively tell what the market wants and spot business gaps.
3. Replatforming
This strategy is the middle ground between the two approaches we've talked about. How is that? Replatforming involves significant but not excessive alterations to your app's code . Also, this approach requires you to modify your application to help it adapt to the new cloud environment.
How your app will be modified is mostly determined by the purpose you want to achieve. For example, you can change how your application usually interacts with the cloud to achieve higher automation.
You can also decide to add extra features during the process to ensure better scaling. In addition, professionals can integrate your application with the cloud's native features while modifying the code lightly.
The Benefits of Using the Replatforming Approach
This Approach Is Very Cost-Efficient
You don't have to adjust the cloud's servers to match the app's previous environment. Instead, using this strategy allows you to start small in a new environment and then scale up as required without spending much money.
You Get Cloud-Native Functionality
This strategy allows your applications to leverage many cloud capabilities, such as data processing services, managed storage, auto-scaling, etc.
The Best Practices for Effective Cloud Migration
a) Have a Governance Framework
Security and compliance are usually two huge concerns for every company migrating to the cloud. Creating an excellent governance framework will help you set some policy-based rules to ensure your data is secure. A framework always considers all the possible risks of using a third-party service and also shows you how to use certain vital tools correctly. Your framework can also document the company's roles, structures, objectives, policies, and responsibilities.
b) Optimize the Cloud
Cloud migration takes most of your business data and uploads it on a public cloud, which might sometimes make you insecure. So, if you are worried about your crucial files falling into the wrong hands or the site being too slow, you can talk to your internet service provider for it to help you optimize speeds and encrypt files.
c) Train Your Employees
Most organizations usually experience cloud migration issues because their employees are not trained enough. Offering some training helps workers to catch up with the vital cloud concepts, thus allowing them to do everything as expected.
d) Implement Some Automation
One major thing that you must avoid when it comes to cloud migration is service disruption. If you experience any service disruption, then that could mean reduced efficiency, reliability, and even revenue. To avoid service disruption, automate some repeated patterns in your procedure. Doing this will not only minimize the risk of experiencing disruptions but will also speed up cloud migration.
What Are the Advantages of Cloud Migration for Businesses in 2020?
Below are some of the major benefits of migrating your business to the cloud in 2020:
When working with a public cloud, you pay as you go, which dramatically reduces costs. With minimized costs, your business has more money to invest in innovation and other vital issues.
With cloud migration, you are moving most of your processes to the cloud. So, you eliminate the time-consuming activities that hold back the IT department from doing more and performing better. Also, cloud migration saves you from the worries of maintaining your on-premises infrastructure manually, therefore reducing some expenses.
Cloud migration allows you to optimize your business processes and achieve higher efficiency. A great cloud migration strategy combines different technologies to ensure your company remains reliable and efficient. Doing this helps your customers to trust you and can even help you get more clients, thereby boosting your income.
While migrating to the cloud is a way to succeed in the modern world, both businesses and individuals are looking for other ways to move crucial data from their systems to secure locations. Cloud storage offers excellence when it comes to holding lots of data, and it also provides various strategies to use depending on your main goal. Therefore, it's vital that you understand all cloud migration strategies, what they offer, including their pros and cons, and how to use them. That way, you can choose a strategy that will serve its purpose perfectly and help your business to stand out and thrive.
On a broader note, data migration strategies have changed significantly over the last few years. Nowadays, you can use software like FileWhopper to transfer files and folders of any size without having to go through a complicated registration process or purchase a monthly subscription. This software encrypts your data to ensure tight security and allows you to pay as you go.