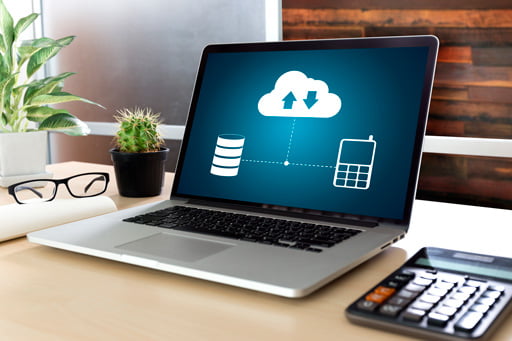 File hosting platforms allow you to back up and store your personal files such as documents, images, and videos online. You can protect your files so that only you have access to them, and you can also choose to share your files with whoever you want. Also, most file hosting services have smart file synchronization functionality, which means you can create your folders wherever you want, whether on a computer or mobile device, and have them appear the same no matter what device you use to view them. You can access any files that are inside these folders either via the web or by using mobile apps and can easily share them with others. If you are looking for a platform where you can host your personal files, we have got you covered. For users who are after features that can make file hosting a lot easier, this article compares the best file hosting platforms.
What Is the Best File Hosting Service in 2021?
There is no single best file hosting platform out there; it all depends on your specific needs and expectations. The best file hosting platform for you might depend on the size of files and folders you store, how safe and secure you need them to be, how you intend to edit and access them, or whether you need to share them with other people. You should also keep in mind that a lot of hosting platforms have different pricing plans that come with different features, and those may include drag-and-drop functionality, additional file storage space, faster upload speeds, cloud collaboration, 24/7 customer support, and more. That said, although there are many factors to consider when choosing the best file hosting platform in 2021, we have compiled seven of the best file hosting services that anyone can use to host, manage, and share their data.
The Best File Hosting Services in 2021
Dropbox
Dropbox allows you to centralize all your content in one place. With Dropbox, you can store, create and share multiple file formats, including images, videos, Microsoft Office files, Google Docs, Sheets and Slides, and more. Dropbox is a great way to free up disk space on your device since you can stream files straight from the cloud to your computer. With the Shared feature, you can grant access to a group rather than to an individual, allowing everyone to have access to all the files in a particular folder. To ensure security on Dropbox, files are encrypted using AES 256-bit encryption at rest and SSL/TLS encryption in transit. In Dropbox, you can find your content quickly thanks to its intelligent suggestions that display the files and folders that you're most likely looking for at the moment.
Dropbox offers three main payment plans:
Standard: The Standard plan ($12.50/month) includes 5 TB of storage, 180 days of version history for any file, two-factor authentication, and live chat support during business hours, among other features. This plan limits the transfer size to 2GB, which means you'll have to upgrade your plan in case you ever need to upload a file over this size limit.
Advanced: The Advanced plan ($20/month) includes unlimited storage, tiered admin roles, and live chat support, among other features. This is a business account, which means you'll need to purchase a certain number of licenses to use it.
Enterprise: This plan offers custom functionality and pricing.
Google Drive
Google Drive lets you store, share, and access your files and folders from any device provided you are connected to the internet. In Google Drive, Google's efficient search capabilities help you find data 50% faster—its AI-powered Priority functionality is able to predict what you're searching for in order to show the most relevant content. It integrates with your existing technology stack, so you can store and edit over 100 file formats, including XLS, DOCX, PDF, JPEG, PNG, MP4, and much more. Google Drive only allows you to access 15 GB of free storage. If you want more storage or the option to add your family members, you can upgrade to the 100GB storage plan for $1.99 per month. You also have the option to upgrade to the 200GB or 2TB plan depending on your needs. Google Drive has complicated limitations on the file size, which depend on the type of file you want to upload, and on the daily data volume you can transfer between My Drive and all shared drives. Users who reach the daily limit cannot upload additional files that day.
OneDrive
Microsoft OneDrive gives you "anywhere access" to all your files. The platform lets you save your data to the cloud and sync it across all your devices.
For home use, OneDrive offers four plans:
The Basic plan (free) comes with 5 GB of storage and basic file management features.
The Standalone plan ($1.99 / month) comes with all of the Basic plan's features and 100 GB of storage space.
The Microsoft 365 Personal plan ($69.99 / year) comes with OneDrive's premium features, 1 TB of storage, and Skype and Microsoft Office 365 integrations.
The Microsoft 365 Family plan ($99.99 / year) comes with the Microsoft 365 Personal plan's features, supports 6 users, and offers 6 TB of storage.
pCloud
pCloud lets you store your files in the cloud and access them from anywhere and anytime using your mobile device or laptop. pCloud comes with advanced features such as data recovery, file versioning, and TLS/SSL and 256-bit AES encryption to protect your data.
With pCloud, you can use the built-in video/audio players to stream shared media files and even manage playlists. If you use Facebook or Instagram, you can use pCloud to back up all your media from these platforms. Although pCloud has a lot of great features, one downside is that you can only commit to an annual subscription or lifetime subscription — it doesn't offer monthly plans.
pCloud offers two payment plans:
The Premium plan ($47.88/year) comes with 500 GB of storage space, 500 GB of shared link traffic and all the premium pCloud features.
The Premium Plus plan ($95.88/year) includes 2 TB of storage space, 2 TB of shared link traffic and all of pCloud's premium features.
iDrive
iDrive lets you access the files you sync from your desktop and mobile devices. With iDrive, all your files and folders are synchronized across all your devices that are connected on the platform, so there is no impact on your backup storage. The iDrive Snapshots feature allows you to restore your backed-up files to an earlier time. iDrive Snapshots makes it easy for you to restore your data even if your device has been compromised by malware, as you can select any date before an attack and recover your files. With IDrive's Basic (free) plan, you get 5 GB of storage space. However, if you want to purchase any of the premium plans, you can only pay by the year.
iDrive offers three premium plans:
iDrive Personal: The iDrive Personal plan (starting at $52.12/year) includes 5 TB of storage space, remote access, real-time synchronization, continuous data backup, and more.
iDrive Team: The iDrive Team plan (starting at $74.62/year) works for five users and includes 5 TB of storage, user/group permissions, single sign-on, and disk cloning, among other features.
iDrive Business: The iDrive Business plan (starting at $149.62/year) works for unlimited users and includes 500 GB to 2.5 TB storage, server cloud backup, etc.
Points to Note
These file hosting platforms make it easy to store files in the cloud, but sometimes, it may be a smarter move to choose other services to share your files easily, securely and without unnecessary commitments.
For example, it doesn't make sense to pay $149.62/year for an iDrive Business subscription just to send a 1TB movie to a friend. Even if you already have a file hosting account, sometimes, you just need to send one large file or folder that exceeds your storage space limit. In such a case, you'll have to upgrade the account and pay more from that moment onwards. Alternatively, if you don't want to pay for the extra space you won't need, you can upgrade for one month, set a reminder to call the recipient and check that they have downloaded your file, find the file in your cloud storage and delete it, and then change your account settings back to your initial plan before the next month's fee is due. While the first solution seems quite expensive, the latter is rather complicated, meaning both options are probably not your best bet. This is one of the many reasons why we built FileWhopper — you can use it to send files and folders of any size without having to pay for server space or any monthly subscription.
[fwa-calculator]

FileWhopper is a cloud-based file transfer service that lets you send files and folders to anyone as long as they have access to the internet. The platform is a great option for video makers, photographers, and small businesses that need a quick and easy way to transfer heavy files. The security of transferred data is one of FileWhopper's priorities. You can check this article to see why sending files with FileWhopper is safer than using a file hosting service. Also, the platform supports simultaneous uploads and downloads, meaning your recipient can start downloading your data while you are still uploading it. This saves you time and is especially helpful when you have a tight deadline or poor internet connection. Finally, all transfers of up to 5GB are totally free, so you just need to register to be able to send as many files and folders as you need easily, securely and without paying a penny. Sounds good? Go to FileWhopper's homepage and give it a try!
Conclusion
Online storage, syncing and sharing platforms have enabled us to gradually transition from local storage to server-based storage and processing, commonly known as the cloud. No matter where you are, you can access all your important data — images, videos, PDFs, spreadsheets, and other types of files — on all your devices. In this article, we outlined some of the best file hosting platforms that you can use as an individual or a business.
Since evolution goes on, new products come to the market. While file-sharing services like FileWhopper cannot replace file hosting, they can be a better choice when you just need to send your files to another person.
Use the comment section if you have any ideas or suggestions regarding file hosting and/or data sharing.