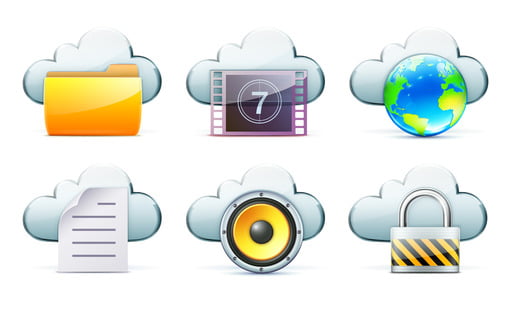 Your local storage is getting full, and you're wondering where to store your videos for free. Don't fret! Nowadays, you don't have to worry about running out of disk storage space. This traditional method of storing data is slowly being replaced by online storage solutions like Google Drive and IDrive. But how do you choose one that best suits your needs? Luckily, we have a few suggestions for you.
Today we bring you an extensive list of the top cloud storage services for video in 2020. Most of these cloud storage services also allow you to share files with ease, and that's why they are ideal for both business and personal use.
What Is a Cloud Storage Service?
Most businesses rent storage units where they store items until they need to use them. Cloud storage works the same way – only it is used to store data on an online server.
The main advantage of using cloud storage is that you can access your files from multiple devices – anytime and from anywhere. You can also view, edit, and comment on files. More importantly, cloud storage provides a backup of all your files, making it easy to restore them in case of a hack or physical damage to your local drives.
When choosing a cloud storage service, you want one that offers the following features:
File management
User-friendly interface
Security protection
Collaboration functionality
File-sharing capabilities
You can opt for free cloud storage services or paid cloud storage services, and your choice will depend on what features you are looking for. Most free accounts offer limited storage, and if you have large video files, you may have to move beyond the free cloud options. Also, keep in mind that services with advanced security features do not offer free accounts.
How to Store Large Video Files Online
Data loss is a common thing in this digital era. That's why it is risky to store all your data on your hard drives. To make it worse, most people don't remember to back up their data regularly, making it hard to retrieve lost or damaged data.
Uploading videos to the cloud is simple, and depending on the service that you choose, the process might differ slightly. Generally, most cloud storage solutions allow you to drag and drop files directly into them.
Additionally, when you install cloud storage software on your computer, the synchronization process is automatic, which means your files will be backed up regularly after a given period of time.
What Are the Best Cloud Storage Services for Video?
Best Overall: pCloud
If you work with high-quality video files (4K or 8K), then you need a cloud storage solution with no file size limits. That's where pCloud shines. The platform offers top-level security features, convenient sharing options, and affordable storage plans. It also comes with a built-in media player that supports standard video formats.
The pCloud media player lets you watch videos saved from your web browser. However, the videos first have to be converted into a supported format. But you don't have to worry about that since the process is automatic. Plus, pCloud creates a copy of your videos while keeping your original videos intact.
When you sign up for an account, you get a whopping 10 GB of storage right off the bat, and you can use this free plan to check out how some of the tool's top features work.
pCloud works across multiple devices, and its mobile app is available on Google's Play Store and Apple's App Store. The free plan doesn't offer password protection for sharing links. So, if you plan to share sensitive data, you might have to upgrade to a paid plan.
Pros:
Ease of use
Built-in video player
Affordable plans
No file size limits
User-friendly interface
Cons
No collaboration tools
Lack of free password protection
Best for Collaboration: Google Drive
If you use a Chromebook, an Android phone, G Suite, or any of the Google services, then Google Drive is your natural choice for cloud storage. The service also works well with major software, including Adobe products, Salesforce, Slack, DocuSign, and Atlassian, to mention but a few.
That means that it is one of the top collaboration tools for teams.
Google Drive is also the best option if you frequently share content on social media platforms like Instagram and Facebook since it allows you to share videos directly from the Drive to your social media accounts.
You get 15 GB of free storage when you first sign up. If you want to store high-quality videos, you may have to upgrade to one of Google Drive's paid plans, which start from $19.99 per year for 100 GB. 2 TB of storage cost $99.99 per year, and the 10 TB plan costs $99.99 monthly. If you really need a large amount of storage space, you can opt for 30 TB of storage at 299.99 per month.
Pros:
Integration with Android and other popular applications
Up to 15 GB of free storage
Online media playback
Cons:
No block-level copying
Slow uploads
Best for Security and Ease of Use: Sync.com
Offering only 5 GB of storage on its free plan, Sync.com is not that generous with storage space. However, if you like its services, you can upgrade to the 4 GB storage plan for $180 per year.
To make up for the limited storage space, Sync.com imposes no limits on the size of the files to be uploaded, and its password protection feature applies to all plans, including the free one. As the name suggests, the service makes it easy to share any kind of file with your team.
Pros:
Robust security features
No file size limits
Controlled file access permissions
Cons:
No built-in media player
No monthly subscription plans
Best for Affordable Backups and Syncing: IDrive
The best thing about IDrive is that it doesn't limit you to a single computer. It lets you use one account to back up multiple devices, including Android smartphones, iPhones, tablets, Windows, and macOS desktops.
Additionally, your files are not automatically deleted from the servers – a feature that click-happy users will find useful. The platform retains up to 30 previous versions of all files backed up to your account.
You get 5 GB of free storage, with options to upgrade to up to 5 TB at $69.50. IDrive is now offering the 5 TB storage plan at a discounted price of only $13.90 for a limited time.
For business accounts, IDrive offers between 250 GB and 12.5 TB of online storage.
Pros:
Ease of Use
File Explorer integration
Unlimited devices per account
Fast upload speeds
Cons:
Lack of two-factor authentication
Best for File Syncing: SugarSync
SugarSync may be a fast and intuitive file-syncing, file-sharing and backup service, but it is pricey and offers limited features. For instance, 500 GB of storage space will cost you $18.95 per month compared to the $4.99-a-month fee on pCloud. If that hasn't put you off yet, here is another drawback: SugarSync doesn't come with a built-in media player, and the user interface looks pretty dated.
Pros:
Cons:
Complicated account cancellation
High price
Best for Teams and Collaboration: Dropbox
If you are looking for a simple yet reliable file storage solution, look no further than Dropbox. Released more than a decade ago, Dropbox is among the first file-hosting services that offer cloud storage and synchronization.
It comes with unique tools like Paper, HelloSign's digital signature solution, and more, which compensates for the pricey plans. Besides, Dropbox makes file syncing easy and fast.
However, you only get 2 GB of free storage, but you can upgrade to 2 TB for $9.99 a month or 3 TB for $16.58 per month. If you are a team, you can opt for the Advanced plan, which costs $25 per user per month and has no file size limits. For unlimited storage, you have to part with $240 annually.
Dropbox comes with a built-in video player and dedicated applications for multiple devices to ensure that you can watch your favorite shows wherever you are.
Dropbox allows easy collaboration, and teams can view, share, and edit files and even leave feedback. Users also get a mobile app for easy, anywhere access.
Pros:
Multiple OS support
Great features for advanced users
Excellent collaboration and sharing capabilities
Digital signatures
Offline access to all your files (on paid plans)
Cons:
Costly paid plans
Limited free storage (only 2 GB)
Best for Microsoft Users: Microsoft OneDrive
If you are a Microsoft user, you must have come across OneDrive on your PC. It is integrated with Microsoft services, like Outlook.com and Office, and non-Microsoft services, like AutoCAD. On a free account, you get 5 GB of free storage.
One feature you will find particularly useful is the ability to edit files online without downloading them. Users can also get the mobile app for easy access on the move.
This is a well-rounded cloud storage solution that integrates with Windows 10 and Xbox.
Upgrades are inexpensive, with 100 GB of storage costing only $1.99 per month. If you subscribe to Microsoft 365 Personal (formerly Office 365 Personal), which costs $69.99 per year, you get 1 TB of storage. Microsoft 365 Home (formerly Office 365 Home) goes for $99.99 per year, and you get a whopping 6 GB of storage for up to six users. With both plans, you get Office apps such as Outlook, Word, Excel, and PowerPoint.
What's more, OneDrive stores the 25 most recent versions of all your files, which means that you don't have to worry about any unwanted changes made by your colleagues. Unlike Apple's iCloud Drive, whose services only apply to Apple devices, Microsoft's OneDrive offers backup and syncing services to Mac OS, iOS, Windows, and Android users.
Pros:
Online file editing
Clean interface
Competitive pricing
File-sharing and collaboration capabilities
Wide platform support
Cons
Limited free storage
No free Office apps
Best Free Plan: Mega
With a generous 50 GB of free storage space, Mega is a cloud storage solution worth checking out. If you're new to Mega, you are offered 15 GB of storage to start with, and then you get an additional 35 GB for 30 days. You can get extra storage space of 10 GB, 15 GB, and 20 GB through its referral service, which is time-limited.
The pricing is quite affordable, with offers starting from around $6 per month for 400 GB to $36 per month for 16 TB. The transfer limits range from 1 TB to 16 TB.
Pros:
File versioning
Generous free storage space
Strong privacy features
Cons:
No built-in media player
Confusing methods of unlocking additional storage
Best for Business Integration: Box
Box might not cross your mind as your first choice for hosting your video collection since it focuses more on productivity apps than on video files. However, it offers unlimited storage plans, making it ideal for video editors.
Box also offers private file encryption and integration with some of the major office suites, including Google Docs and Microsoft Office. Plus, file syncing makes it easy to share videos with your team, friends, and families.
On the flipside, Box's pricing plans are expensive compared to those of Google Drive and OneDrive.
Pros:
Unlimited file storage
Reliable data security
Cons:
Limited maximum file size (5 GB)
Costly plans
How to Share Large Videos Online with FileWhopper
Now that you know how to save files to the cloud, you may need to transfer them to your friends and family. When it comes to sharing large videos online, you need an application that offers safe and fast transfer services. FileWhopper is just the application you are looking for. Designed to transfer files and folders of any size, FileWhopper ensures that your data is safeguarded from damage and breaches.
More importantly, you don't have to contend with monthly subscriptions since you only have to make a one-time payment charged based on the size of the file or folder that you are transferring.
Finally, here is a solution to sending those anniversary, wedding, and vacation videos without having to spend too much money or time on complicated platforms. It doesn't matter whether you are sending videos as large as 1, 10 or 100 TB since there are no file size limits when using FileWhopper.
Plus, your recipients can start downloading your video as soon as the upload commences. No more waiting time, slow speeds, or monthly storage plans.