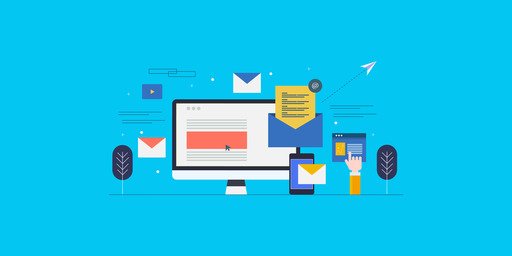 In the digital age, emails are an integral part of doing business. When managed well, your email box can facilitate the best business decisions and increase productivity. However, even professionals don't always take email management seriously and keep their inboxes cluttered, unkempt, and disorganized.
If your inbox is always a mess, this obviously leads to various problems. To ensure all-around efficiency, you need to have an email management strategy that boosts productivity. At times, you can avoid emailing altogether by sharing files via a cloud service.
1. Don't Let Your Emails Pile Up
Too many emails in the inbox cause clutter, which can decrease your productivity. Make sure to open and read your emails as soon as possible. When processing your emails, start with urgent ones. You should first respond to those that deserve your immediate attention and then deal with everything else. The trick is to never leave emails in your inbox unchecked.
2. Delete Irrelevant Emails Right Away
Most people think that just reading their emails is enough. However, in reality, your inbox shouldn't be full of clutter whatever the case. Delete emails you do not need as soon as you are done with them. Most of us are fooled into believing that we have unlimited storage, especially since email clients usually provide plenty of storage space. However, this isn't always the case. Letting too many emails stay in the inbox is a bad strategy indeed, and you should only leave those that are relevant and that will certainly be needed later.
3. Follow the One-Open Rule
This rule forces you to deal with an email as soon as you open it. Read the email and act accordingly or delete it. Avoid using the Mark as Unread option. Once you open an email, attend to it once and for all and get it out of the way.
4. Archive Important Emails
To avoid losing important information, you need to archive emails that you deem important. Emails that come from business partners or your colleagues and that you may need later should be kept. If you think that you might need to refer to a particular email, make sure to archive it. While archived emails disappear from your inbox, they can still be accessed and even moved back to your inbox. To find them in Gmail, use the search function or go to More -> All Mail.
5. Turn Emails into Tasks and Add Them to Your To-Do List
When emails begin to pile up in your inbox, this is a sign that you need to take action. Why not make emails become tasks? This way, you can set clear goals and focus on what needs to be done. To achieve this, consider creating a to-do list. While you can make one manually, doing so can really eat into your time. Therefore, we recommend using an automated service. Todoist and Google Tasks are pretty good examples here. Just give them a try and see your productivity rise.
6. Unsubscribe From Unwanted Emails
One of the most useful tips on how to effectively manage emails is to unsubscribe from anything that doesn't serve a purpose to prevent unwanted emails from cluttering your inbox.
At times, unsubscribing might seem time-consuming, especially if it requires you to first exit your current page and go to a new tab. Some unsubscribing forms are unnecessarily long and ask quite a number of questions. However, take a few minutes to follow through. It will be worth it in the long run.
7. Avoid Overusing Your To-Do List
If you want to use your to-do list effectively, avoid going overboard with it. Add only emails that require action to it. As for the rest, make sure to deal with them as soon as possible. It's no use freeing up the inbox while accumulating tasks on the to-do list.
8. Set Up Email Filters
When organizing your inbox, make sure to create filters that automatically label emails. With such filters in place, emails are sent to specific folders and are then marked based on certain criteria. These may include the wording of an email, its sender, the day of the week the email was sent, and other details.
9. Use Labels and Folders
Effective email management requires you to organize emails into folders or labels. You don't need to hunt for emails if you have a system in place. Just locate the necessary label or folder and check for the email you need to deal with. The top five suggested folders to help you manage your messages are Inbox, Today, Weekly, Monthly, and Attention. With these folders, you know which email goes where and can better organize your mailbox.
10. Use Text Expanders and Templates
There are some generic responses that you find yourself typing week in, week out. How about saving these as templates so that you don't have to retype the same message all the time? Depending on the email service you're using, you might already have canned responses, templates, or whatever other names they go by. Just open an email and click on Reply and then on Insert a Template. This will open the list of your most used responses. Select the one that fits your email best, and voila, you're done in just under a minute!
11. Filter CC Emails
Emails in which you are cc-ed are not meant for you as the first recipient. You most likely won't miss anything important by not checking them as soon as they hit your inbox. You can, therefore, put them in a folder of their own. These emails can be checked once a week or biweekly.
12. Make Use of AI
Use Artificial Intelligence (AI) to your benefit. Instead of doing all the hard work by yourself, how about you accept tech help? Get an AI assistant that organizes your messages and separates important things from distractions. Research available AI options and then select what suits you best. Your best AI options include SaneBox, ActiveInbox, Covideo, Mailbutler, SolarWinds Mail Assure, SpamTitan Email Security, and Outlook OST Viewer.
13. Adjust Email Notifications
If constant email notifications set you off, you can change the settings. There's no need to get jumpy in a meeting simply because your notifications keep buzzing. Switch off immediate email notifications and set aside time to check your inbox.
14. Only Respond to Emails at Set Times
There should be balance in your life, and setting time limits is how you introduce boundaries and stick to them. Set a specific time to respond to emails. This can be the beginning of your working day or the hour before you leave your workplace.
15. Use Email Productivity Tools
There are a lot of time-saving tools available on the market, and these can help you enhance your productivity. The top examples of time-saving tools include SalesHandy and Streak.
You can use SalesHandy to keep track of everything related to your correspondence. You can send emails to multiple recipients successfully, check out documents and keep tabs on them, and use the auto follow-up feature. Actually, with SalesHandy, your options are virtually endless.
Using Streak, you can get the most out of your Gmail and use it like a pro. For example, you can receive immediate notifications when recipients see your messages, schedule emails to be sent at a later date and time, and send personalized emails to your contact groups – and there are a whole lot of other functions!
16. Go Through Emails in Reverse Order
Emails come to you in chronological order – as they are sent. While it seems natural to start right at the top and read down, you can change this and get better results. Start in reverse order so that the first email sent to you is the first email you read and respond to. This way, even if you fail to check all of them, you'll still achieve significant progress. In essence, older emails should always be dealt with before newer ones. Prevent old emails from lying around your inbox and getting pushed down further and further. Apply the first-in-first-out rule and get things done.
17. Reschedule Emails
If you get an important email that needs your attention but you cannot reply to it right away, there is no need to panic. You can schedule this email to be sent to you later. If you use Gmail, you can "snooze" your emails for them to temporarily disappear and return to your inbox later. You can also use Boomerang for Gmail to schedule your emails to be sent to you at a later time. This way, you can process your emails when you are ready to do that.
18. Use Straight-To-The-Point Responses
Don't waste your time beating around the bush or trying to be too diplomatic in your email responses. Spend no longer than 5 minutes responding to an email. Of course, there are special cases where you need to pay more attention. Spend some time proofreading what you have written and double-checking your message before sending it. You can invest in a good grammar checker to avoid wasting time on proofreading and error checking.
19. Make Use of Keyboard Shortcuts
Keyboard shortcuts are there for a reason—and that is to cut down the time spent on accessing features. Each email service has unique keyboard shortcuts, but they are often quite similar. In Gmail, you can turn on keyboard shortcuts in Settings -> General -> Keyboard Shortcuts. Some of the best shortcuts include reply with r, forward with f, and add a conversation to tasks with shift + t.
20. Finally, Where Possible, Avoid Emails
In some cases, emails are a waste of time and effort. This is not to deny the importance of emails but to help you know where to channel your energy. For example, sharing important files and folders, especially large ones, via trusted file-sharing services and not via email is a much more efficient strategy. FileWhopper can help you in this case.
Use Email Well
Emails are important and should be handled properly. We have looked at the top 20 tips on how to organize your email inbox for better productivity. Now you can use them to make the most of your correspondence.
Use FileWhopper Instead of Email to Share Large Files and Folders
FileWhopper is an affordable and easy-to-use file-sharing service. It can be used to easily share files and folders of unlimited size. There's no need to commit to a monthly subscription when using FileWhopper: you pay only for what you want to transfer, and the fee depends on how large your file or folder is. It's that simple. The only catch is, FileWhopper is only compatible with Windows devices at the moment. So, if you're a Mac or Linux user, you'll have to wait until the version for your OS is available.
If you're running Windows, getting started just requires that you open FileWhopper's official website and follow these easy steps:
1. Click Choose file or Choose folder to select the file or folder that you want to transfer.
2. You'll receive a quotation based on the size of what you're uploading and get a unique transfer ID for your order.
3. Click Continue to proceed with the upload.
4. You'll be provided with a unique link to your file or folder and a unique password that can be used to access your data.
5. Share both the link and password with those you want to have access to the file or folder.
FileWhopper is currently running a great special: at the moment, you can upload and transfer up to 5 GB worth of data for free. Later, you will be able to pay as little as $0.99 for uploading up to 10 GB. No monthly subscriptions, no recurring fees.