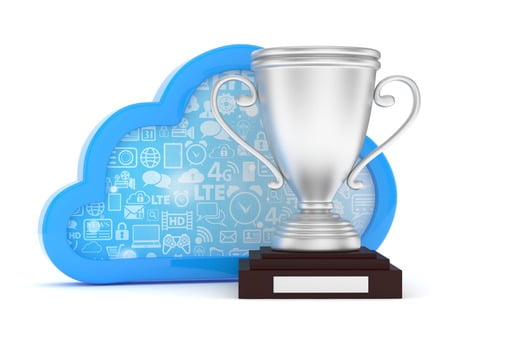 Choices all the time. Choices everywhere. All your life, every day, you're most probably faced with more choices than you can count. The choice between going to work or spending the day in bed is something that no longer feels like one. It's now a routine. Most choices are actually the 'manual of life.' They determine your life's direction. 
When it comes to computer usage and file storage, you also have to make some serious research, decide and ultimately, choose wisely. We have taken time to research the best cloud storage services in 2019 so you don't have to. This article lists and discusses this year's leading cloud storage services. Go over it carefully before settling for one, or even two. After all, some of them offer free storage services, so the more backups you have, the better!
How to Select the Best Cloud Storage Platform
The most common factor most people consider when choosing their next cloud storage environment is popularity. You'll be surprised to learn that security and other risk factors take the backseat as most people are concerned about quick and uncomplicated peer-to-peer networks. That said, if you care about the information or data that you would like to back up or share over the cloud, then security should be your number one priority. 
Just so we are thorough, the following criteria are what you should use when selecting a cloud service provider:
Security measures – in terms of security policies, infrastructure, identity handling, information retention and backup as well as physical security if need be.

Business prospects – these cover the organization's financial standing, formal management and risk undertakings.

Technical processes – these include hybrid, user-friendly interfaces, management and more.

Service level and affordability – the administration must be able to comfortably provide you or your business with a concierge to always answer about the likes of performance reports, billing, resource usage, etc.
There are a whole lot more factors that must be taken into consideration before selecting and settling for the best 2019 cloud storage environment. Be prepared to do your homework first. Based on these 4 criteria, these are our top picks for the best cloud storage in 2019:
Our Choice: FileWhopper
Best Free Service: Google Cloud
Best Paid Service: pCloud
Tight Security: Tresorit
More Free Storage: Mega
Business Orientation: Dropbox
FileWhopper
What makes it stand out: when using the FileWhopper service, you can send really huge files to anyone, anytime, anywhere. There is absolutely no need for any sort of premiums or monthly packages. Just pay for the exact amount of data you are willing to send and share the link to the things you've uploaded with your colleagues, friends or family.  
Do you want to know how to pick the right cloud storage service? One thing that should help you the most is a friendly interface. That's exactly what FileWhopper offers. This cloud storage is very easy to understand and get around. When uploading data, you get the FileWhopper app that helps you upload your files and folders really quick. There is also on-site support, and you can create a free account where you can log in any time.
Google Drive
What makes it stand out: it offers an excellent service level since it is a child product of Google. It comes with other tools such as Google Documents and Gmail that can all be used simultaneously to maximize Google Drive's services.
Google Drive offers an initial 15 GB of free storage to every new signup. This makes it one of the most generous cloud storage providers in 2019. If you know what you're doing with your free storage, the 15 GB can go a long way. If you're an individual and searching for what you should look for in cloud storage, the answer is extendable services. Those are offered by Google Drive as monthly subscriptions. You can opt for individual plans if the free storage available is not enough for your file-sharing purposes. Upgrade to any of their plans from as little as $1.99/month for 100 GB. Businesses and teams should consider paying the $299/month subscription for 30 TB. 
pCloud
What makes it stand out: the service comes with no size limits for files that can be uploaded on their platform and offers a wide range of features that make it even easier to use their services.
When you want to use cloud storage that provides you with top services just like FileWhopper, consider using pCloud as a second platform. They offer HDD extension through pCloud Drive as well as top security provided by TLS/SSL channel protection. Although their services are paid for, they provide members with great features such as link branding and the ability to recover files deleted in the last 30 days. You can pay your membership either monthly or annually. They currently have a special: you can make a $500 once-off payment for a lifetime membership that offers 2TB and is the biggest offer available. 
Tresorit
What makes it stand out: they take security to a whole new level. If your main concern is on data breaches, then ease it by trying Tresorit first.
Featuring an active support team, this cloud storage provider tries their best to keep members happy and taken care of. The platform was designed for individuals who would like to use a safe cloud environment to store their files. In addition to end-to-end encryption, you get Swiss-level privacy protection. 
Start the 14-day free trial on Tresorit and see how you will like their services. 
MEGA
What makes it stand out: when you create a MEGA account, you get 50 GB of free storage. All files and chats are protected by end-to-end encryption using keys that you control.
In addition to providing members with a whopping 50 GB of free memory, MEGA also lets you keep your own keys that control the end-to-end encryption of your files. It comes with mobile and desktop apps, and there are also MEGA extensions that are compatible with most browsers. You can upgrade your space by selecting the MEGA Pro or Business account for €5/month or €10/month respectively. The Business account comes with unlimited storage for teams, thus befitting your business needs. 
In short, this platform enables you to do everything at once. You can sync data, import links, upload files, download them and even stream on site. Just alter your preferences for more personalized user experience in this environment. MEGA is the answer when asking how to choose cloud storage in 2019 as it brings you a solution to most of your cloud storage queries. 
Dropbox
What makes it stand out: this is one of the oldest players in the industry. It is trusted and used by many organizations. Dropbox offers a 30-day free trial on their Business account without requiring a credit card!
Dropbox prides itself in the ability to provide its members with an environment that promotes safe and better working conditions. The initial free space is 2 GB. If you like their services and want more, you can select the Standard account, which is $12.5/month per user, or the Advanced plan for $20/month per user. There is also the Enterprise account – you need to contact Dropbox first to be able to subscribe to this plan. 
You can give the service a try as there are over 400 000 teams currently on Dropbox Business, including the likes of National Geographic, Macmillan and Kayak.
Conclusion
That just about does it. Now that you know how to choose cloud storage in 2019, you can consider the factors that apply to you and/or your business. For the most part, our number one choice remains FileWhopper. On this platform, the most impressive feature for us is that they completely wipe off all traces of your file 14 days after the upload has begun. As a result, sending confidential information becomes easier. Knowing that only the authorized recipients will view the file sent after entering the corresponding password gives us a sense of security that none of the other cloud storage environments has been able to fully provide. You can try sending just one file and see how it goes. Who knows, FileWhopper might just end up being your next best choice!