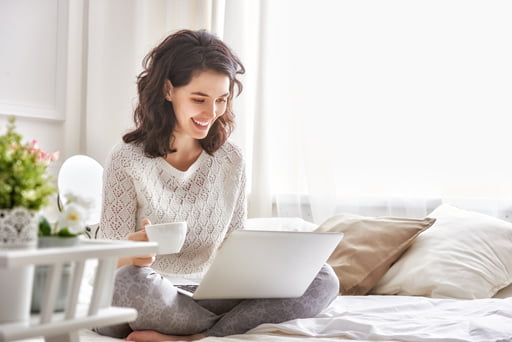 We all love to watch informative clips, funny vlogs, and music videos featuring our favorite artists. Sometimes, we might want to download them to our devices or even convert them into more compatible formats. In such times, it can be a hassle trying to find a free converter offering the best features.
In this guide, we discuss the best video converters for Windows in 2021. Not only are these tools free, but they also allow you to save your favorite clips in any format you want. You can then play them back on any device whenever you wish. In addition, they have easy-to-use features and user-friendly interfaces. You can use them to edit, convert, and save video files in a wide variety of formats. This means you no longer have to worry about compatibility problems.
One of the most popular video converting tools on the market is Any Video Converter. You can use it to convert videos from your desktop to a suitable format of your choice. In addition, you can use it to grab videos from popular sites and save them to your computer. You can then view them offline and even share them with your friends.
However, it's not the only available option. There are many other excellent free video converters out there; it all depends on what you need. From reducing the size of your video files to converting all your videos into a more common format so that you can easily share them with others, there's something for everyone. We've tested each of these tools and picked out the best based on their features and usability.
What Are the Best Video Converters Available For Free?
Before we begin, keep in mind that downloading or converting videos from YouTube is against its terms of service. In addition, downloading certain videos could be a copyright infringement, depending on your location and the copyright holder.
Be sure to confirm that a video file is in the public domain before converting or downloading it. Also, check your local laws on the legality of downloading copyrighted clips to ensure you're in the clear.
Oh, by the way, you might be wondering, "Does Windows 10 have a built-in video converter?" The answer is no. While the Windows OS comes with a built-in media player, it does not have a tool for converting video files into different formats.
Now let's answer the question "What are the top free video converters you can use?"
1. Any Video Converter Free
This is a free video converter that enables you to convert clips from your computer or the internet. It's compatible with both Windows and macOS devices.
Pros
· The tool allows for conversion of videos hosted online.
· It comes with additional filters and effects and has great format support.
· Any Video Converter Free is compatible with Windows and macOS.
Cons
· Payment is required for batch conversion of videos.
Any Video Converter Free is undoubtedly one of the best conversion tools you can get your hands on. It makes it easy for you to edit videos both online and offline. Have you ever come across a YouTube video you would love to re-watch later without worrying about consuming extra data? You can quickly download the video and convert it into any suitable format for easy viewing on your mobile device.
And the great part? It's not just for YouTube. You can also use it to download and convert videos from other popular media sites, such as Vimeo, Facebook, and Metacafe, among many others. You can even use Any Video Converter Free to rip DVDs and CDs.
It supports almost all the video formats you can possibly think of and even offers ready-to-use profiles for different device types. In addition, with its editing tools, you can trim, crop, and rotate your video before converting. If you're feeling extra creative, you can experiment with the tool's video effects; you can use this feature to add some uniqueness to your file.
If you need more options than available on the free version of the tool, you can subscribe to the premium version, Any Video Converter Ultimate. Use this upgrade to convert videos in batches, remove DRM protection, and even burn videos to DVDs.
2. Freemake Video Converter
Freemake Video Converter is another free tool that allows for quick, flexible, and easy conversions. However, it's compatible with the Windows operating system only.
Pros
· The tool has great format support.
· It comes with built-in tools for editing.
· Videos hosted online can be converted.
Cons
· Some important features are locked.
Freemake Video Converter is an application that has made quite a name for itself because of its powerful features and easy-to-use design. You can use this tool to convert offline videos from your hard drive into almost any format. It also allows you to convert and download videos from popular video-sharing websites, such as YouTube and the like.
Enjoy efficient conversion with its editing tools that allow you to trim out unwanted sections of a video. It also features tools that allow you to add subtitles and convert to DVD or vice versa.
The downside to this app is the unavailability of certain features. For example, upon installation, the YouTube converting tool is inaccessible. You have to wait for a period of three days to unlock it. At the end of the waiting period, you will receive a free web pack that activates this feature. Keep an eye out for a notification pop-up in the System Tray section. This will alert you when the web pack is available for use.
3. Free HD Video Converter Factory
This tool is a free converter and video editor rolled into one. It is compatible with the Windows operating system.
Pros
· The tool is easy to master.
· Built-in editing tools are available.
· It has ready-to-use device profiles.
Cons
· It does not support 1080p.
One of the selling points of Free HD Video Converter Factory is its easy-to-use design. Once you log onto its website, there's a 10-second video explaining how simple it is to utilize the app. While this might seem like marketing hype, it's actually true. You can use the drag and drop function to place a video onto the program interface. There's no need to waste time trying to locate the file through the platform. Select a format or destination device through the selection menu and then press the Red button to begin the conversion process.
If you're all about simplicity and seamlessness, then this app is for you. Its convenience and ease of use do not come at the expense of features. While you can easily kick-start the conversion process at the snap of a finger, we recommend taking a few extra seconds to customize the output settings.
You can edit, trim, and crop your videos with added special effects if you're feeling artsy. As a beginner, you can select from a list of pre-designed profiles for specific playback devices. Whether you want to watch a video on a tablet, PC, or smartphone, you can choose a profile best suited for it. Advanced users can manually customize their video files to fit what they want.
4. HandBrake
HandBrake is a powerful video converting tool that is compatible with Windows, macOS, and Linux.
Pros
· It comes with advanced control options.
· It has built-in quick presets.
· It comes with great format support.
Cons
· The tool does not have a very attractive user interface.
While this tool is well known among Mac users, it's not so popular with Windows PC owners. The reason is that it's still in its developmental phase. However, it has a lot to offer and shouldn't be overlooked. For example, if you work on multiple platforms, you will find HandBrake to be really useful. This is because it's compatible with Linux, macOS, and Windows.
One downside to this tool is the lack of aesthetics. Its interface might be a turn-off if you like to have your apps looking attractive. However, what it lacks in beauty, it makes up in functionality. It comes with features that make it easy to have precise control of the video conversion process. This includes cropping, frame rate adjustment, and advanced filtering.
If you are short on time and want to perform a quick conversion, you can use the Presets feature. Getting the hang of this tool might take some time. However, once you master it, you'll find that it's a handy app to have around.
5. Free Video Converter
Free Video Converter is a tool that is useful for batch conversion of videos. It is compatible with the Windows operating system only. You can use it to convert multiple videos at the same time.
Pros
· The tool allows for batch conversion of videos.
· It has a clear interface.
· It is a powerful tool for fast processing.
Cons
· There are watermarks on all converted videos.
· There are limited formats.
In addition to making it easy to execute batch conversion of videos, Free Video Converter also comes with a clean and uncluttered user interface. It has a narrow range of formats to which you can convert. Output options include AVI, MP4, MPEG, and MP3, including an option specifically optimized for iOS devices. However, if you're not a professional video editor, you'll find that these formats are more than enough for your conversion needs. If HandBrake feels too complex, then you'll enjoy working with Free Video Converter.
While the video formats are quite limited, this tool gives you access to lots of quality settings. You can also merge several clips into a single video file before converting. The major downside of this tool is the watermark feature. Every video file gets a watermark after the conversion process is complete. However, this doesn't interfere with the quality of your converted videos.
How to Send Large Video Files
If you love editing videos, then you may want to know how to send them to anyone in any part of the world. While there are many file transfer apps out there, it's not easy to find a platform that allows you to send large files and folders without restrictions. Most file-sharing tools require that you subscribe to a monthly or yearly plan before using them. In addition, they also restrict the file size that you can upload and transfer speeds.
FileWhopper is a cloud-based platform that makes it possible to transfer large video files and any other file type without restrictions. You don't need to subscribe to use the tool. To send data, all you have to do is choose the folder or file you want to upload, and you'll get a one-time fee. You don't need to sign up for any premiums or pay for services you won't need or use.
FileWhopper allows you to send large files and folders of ANY size. Do you want to send video clips as large as 100TB or more? Easy as ABC! There is also no limit to the upload or download speed. This means that you don't need to compress your videos or reduce their quality before sharing them with your friends and colleagues.
[fwa-calculator]
If you're serious about security, then this tool is for you. FileWhopper comes with a state-of-the-art encryption feature that ensures hackers cannot intercept or view your files while you're sending them. It also gives you a password that ensures no one else except you and the recipient can access, view, and download whatever you upload.
Another great feature that makes this app popular among users is it supporting simultaneous uploads and downloads. This allows the recipient to begin downloading the video while the upload is still in progress. They don't have to wait for the transfer to be complete before they can start downloading what you're sending. This feature is extremely helpful when time is of the essence.
FileWhopper comes with a tiny app that ensures your transfer progress is monitored and saved. If your internet connection goes off unexpectedly or your battery runs out, the transfer will resume precisely from where it left off once the connection is restored. This is a great time and stress saver.
You can use this tool to share, back up, and download any file format of your choice, including audio files, books, and games.
Conclusion
There you have it! These are a few of the best free video conversion tools available out there. You can also share your edited and converted videos with your loved ones with the help of FileWhopper, no matter how large they are.
If you found this article helpful, you can share it with your friends to help them as well.