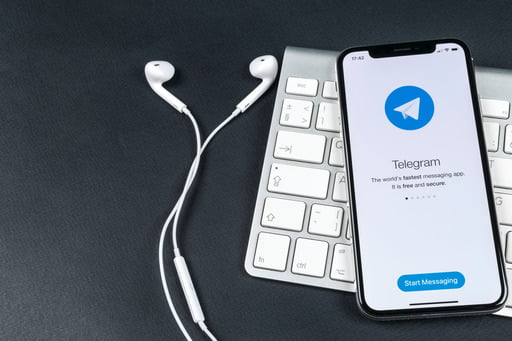 When discussing modern nifty communication channels, you can't keep Telegram out of the list. This is a platform that manages to combine speed, safety, and simplicity to come up with a system that clearly conveys messages. Telegram has always been neat and sleek. Its flexibility allows users to customize the interface and enjoy amazing user experience. Telegram is a completely free app with no hidden strings, such as selling your personal details. Telegram gives the user that much-needed peace of mind and provides the opportunity for chatting in a safe and convenient environment. To make the app even more attractive, the developers equipped it with essential tools that allow users to communicate on a business level. In this article, you will find tricks and tips that you can use to get the most out of Telegram Messenger. Be it for individual or business purposes, these tricks and tips will assist you to get more from Telegram than you ever hoped for.
Connect to Nearby People or Groups
In 2019, Telegram made some major additions to the system. Among those additions was the ability to add nearby people and groups. The new feature allows users to discover people and groups based on their location. With this feature, you can add someone on Telegram without having to share your contact details. Moreover, if there is a conference you are attending, you can use this feature to find groups or people related to the event. You can add nearby people or groups by accessing the Telegram menu, looking for Contacts, then selecting Add People Nearby. Moreover, unlike before when you needed your screen to be on while using this feature, you can simply activate the Make Me Visible feature while the People Nearby screen is on. This will enable users nearby to see your profile even if the window is not open.
Message Scheduling
If you are a busy person, I am sure you are already loving this feature. This is an essential tool that Telegram provides to users that have many tasks to complete at the same time. Although the feature already exists in email, it's something else to have it on a chatting app. The process of using this feature on Telegram is quite simple. All you need to do is compose your message, then tap and hold the Send button before selecting Schedule message. Choose the date and time you wish to have the message sent, and you are good to go.
Delete the Sender's Chat Line
Although you can delete what you have sent on almost any chat platform, this feature is still worth mentioning in case you didn't know Telegram has it. Of course, you can delete your sent messages. However, Telegram takes it a step further by allowing users to even delete messages sent by others. This sounds cool but somewhat weird, right? However, this is not a case of hacking someone. The process is simpler than you think. Just to clear the air, this feature is essential for those who prioritize their privacy and don't want to leave loose ends on either end. Tap on the message you received and wish to delete and select the Delete button. Then, choose Also delete for [name] and then proceed to choose Delete. The message will then disappear on both ends without the option of retrieving it.
Timed Media
Self-destruction has always been a popular feature although it was only available to Secret Chats. However, since the latest update was rolled out, users have been graced with the feature on normal chats. Now you can time media like photos and videos to self-destruct in your normal chats. This feature is essential when sending sensitive media files that you don't wish to remain in your chats. Select the photo or video you wish to send, then tap the timer button. Set the time you want the media file to be deleted everywhere.
Silent Messages
When you share space or are in a common area, it's good manners to be considerate towards people around you. Constant phone notifications can be disturbing to the person next to you. The good thing is that Telegram has a feature called Silent Messages. This feature covers both ends of the chat. When you send silent messages, even if the receiver hasn't turned the Do Not Disturb mode on, their phone won't vibrate or make a sound. So, if you want to activate the feature, simply type your message and then tap and hold the Send button. Select Send without sound on the pop-up menu, and that's it.
Edit Messages
So you sent a message, only to notice the wrong choice of words or a typo a few seconds later? We have all been there. Well, Telegram has got you covered as it features an edit button. Just highlight the message you wish to edit and tap on the pencil icon to make your changes. Note that after you have edited your message, the message will have the Edited label. You can edit your message as many times as you want. However, you can only edit messages within 48 hours of sending them unless they're posted in your Saved Messages chat.
Is it possible to send extremely large files online without paying a fortune? If you have a monster file or folder that you wish to send online, you already know you are going to sweat with most of the file transfer services on the market. Although there are many options online, few can be trusted, and many of them will drain your bank account. However, FileWhopper, a file transfer platform developed by a Microsoft partner, has a clear message displayed on its home page about what it does and why it is a worthy consideration. You can send a huge file or folder of any size without having to worry about paying for a recurring subscription. FileWhopper lets you pay a one-off fee based on the size of the file or folder you wish to send. Uploaded files and folders are encrypted to ensure safety. Here is how it works:
✔️ Select the large file or folder you wish to share and receive a quote based on its size.
✔️ Download the FileWhopper App to upload your large file or folder safe and securely.
✔️ Copy the link to the uploaded data and share it securely with your recipient(s).
✔️ Remember to share the password provided by the app – your recipient(s) will need it to decrypt the shared file or folder. This feature is used to enhance security.
Set Reminders
This feature has been among the most sought-after aspects of messaging apps, and we can sing its praises now that it's on Telegram. Unlike WhatsApp that partnered with a third party (Any.do) to incorporate this feature, Telegram implemented it in-house. However, the catch with this feature is that it can only be used on Saved Messages. Type your task and hold the Send button. Tap on Set a reminder and then select the time and date for the reminder to go off. Once the set time has arrived, Telegram will alert you by sending a notification.
Quickly Search for GIFs and YouTube Links
Did you know that Telegram lets you send GIFs and YouTube links without the need to go out of the app? By just typing @gif or @youtube in your search query, you get results instantly on your chat screen. This is a great feature that demonstrates smooth integration with reputable popular third-party services.
Slow Mode
To make the conversation more formal, as a group admin, you need Telegram's Slow Mode feature. This is a feature that helps you gain control and halt spam messages. Slow Mode, when turned on, restricts group members from sending several messages within a set time interval. This means if you set your time interval to 1 minute, then group members will have to wait 1 minute before sending another message. This will ensure that members send valuable messages and stop unnecessary spam. To turn on Slow Mode, tap on the name of your group and select the pencil icon to edit. Access permissions, then activate Slow Mode.
Select and Copy a Part of a Message
What makes Telegram stand out is the availability of text editing tools. Unlike WhatsApp, Telegram lets you select specific text within a message to copy it. You don't have to copy the whole message and start editing it to leave what you want to share. Tap and hold on the message with the content you wish to copy. Tap and hold on the selected text to choose the part of the message you want.
Create Polls & Quizzes
We all know this feature from Twitter, and now you can enjoy it on Telegram Groups. This feature lets you compose your unique polls and share them either anonymously or visibly. Moreover, you can schedule when you would like them to be posted. The Quiz Mode allows the admin to view who voted for what. Topping it all off, it is possible to compose a quiz with multiple answers. You can create polls by tapping on the Attachment icon before selecting the Polls menu.
Video Timestamps
Just like on YouTube, it's also possible to share a video with a pre-defined timestamp on Telegram. For instance, if your video is long and you want the recipient to pay attention to what happened in a particular scene, for instance, 1:30, simply insert a video caption that reads check 1:30. The receiver will then tap on the indicated caption, and the video will begin playing from that timestamp.
Send Any File Type
Telegram lets users send uncompressed files without the need to change their extension. Media files can be easily sent on Telegram, and unlike on WhatsApp, you don't have to worry if your file is not in PDF or EXE format. Telegram has your back. What you need to do is choose the media file you wish to share and then select the 3-dot menu to tap on Send without compression.
Avoid Being Added Randomly to Groups
Not long ago I had to tell off someone I don't know and with no clue how they got my number for adding me to a random group. While I think one should request permission before adding someone to a group, that isn't always the case. You will often find yourself annoyed by countless notifications from groups you don't even relate to. The best part about Telegram is that it lets you avoid all of that. Telegram allows users to avoid being added to random groups. To prevent that, access the Settings menu, tap on Privacy and Security, choose Groups and then My contacts. Finally, choose Never Allow.
View Search Results
Having to go through your search results by selecting 'next' is a tiresome process. Thankfully, Telegram heard our cries and users can now view search results in the list view. This means instead of tapping the next button, you just have to scroll through the results.
Silent Notifications for Particular Individuals
This is a great feature if you are not in the mood of responding to someone's messages or you know they need to be sending you information but in bits and pieces. Therefore, to avoid that annoying notification every time they send you something but in the same instance receive notifications from other contacts, you simply turn off notifications for individual contacts. Open the chat of the particular individual and tap on their profile picture. Tap on Notifications and select to mute the person for a specific period or forever.
Switch Your Phone Number
I know I have made a lot of references to WhatsApp, but that's simply because WhatsApp is the most popular messaging service worldwide. With that in mind, let's refer to the app one more time. On Telegram, you can change your primary phone number linked to the account without losing your chats, which is impossible on WhatsApp. Switching to a new number on Telegram is easy. All you need to do is access Settings and then tap on your phone number. Telegram will let you know that your chat data will be moved to your new number. Note that all your existing contacts will also be moved except blocked ones.
Use Multiple Accounts
Putting into consideration the latest update, Telegram users can now use multiple accounts. This is a great way to keep personal and work chats separately. You can add another account by selecting the arrow next to your username. Choose Add Account and then follow the prompts. When you have completed creating your other account, you can toggle between the two accounts as you please.
Activate Auto-Night Mode
With WhatsApp recently adding this feature, Telegram takes it a step further by activating the mode automatically. Once this feature has been turned on, the app will automatically switch to night mode as scheduled. You can activate auto-night mode by accessing Settings > Chat Settings > Themes and then choosing Auto-Night Mode. You will then be able to set your schedule for night mode.