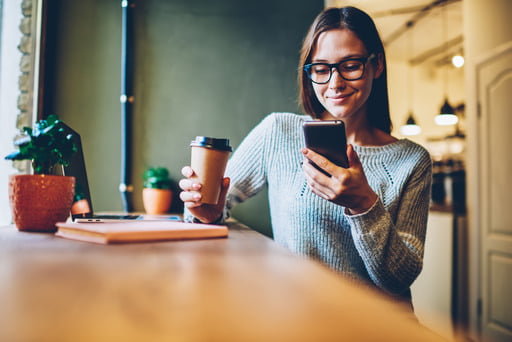 Get ready for Android Q which comes with an exciting new feature for sharing. The Android Q version dropped the Android Beam sharing feature that uses NFC connection to transfer information between two Android devices. However, this version also presents a replacement feature for Android Beam known as Fast Share.
Introduced in 2011, the Android Beam feature rolled out with Android 4.0 Ice Cream Sandwich and has since been used for the transfer of various types of information, including videos, photos, contact information, website links and more, by linking two smartphones together.
In March 2019, the Android Beam feature was flagged as missing on Google's Issue Tracker for Android Q. Finally, Google confirmed that the Android Beam feature was not mistakenly left out of the update but will not be returning with the next version. Taking its place will be Google's Fast Share. A better and more advanced file sharing app for Android OS devices.
Consider FileWhopper While Waiting for File Share!
You can use FileWhopper to send your files and data that needs better protection. Through the service, you can send as many files, photos, videos and other data as you want. Upload to get a price quote and only pay for the space used. You can send a link to share the files once uploaded.The link is alive for 14 days once you start the upload.
Is Google's Fast Share Android Beam's Replacement?
If you want to understand what is Fast Share by Google, that's easily doable. Fast Share comes as a needed upgrade from the regular Android Beam. Some users have been lucky enough to get a preview of how the OS will function once rolled out. Google has managed to get Fast Share running on a Pixel 3 XL for Android Q Beta to show the functionality of Fast Share once all systems start operating fully.
Fast Share will be more than welcome as Android Beam's replacement because it allows sharing between Android smartphones even without an internet connection. Fast Share is accessible from the system share sheet or through the Settings menu under the Google section.
One of the best qualities that come with Fast Share is simplicity. Maintaining simplicity that was Android Beam's best feature, Fast Share is super easy to use, straightforward and fast. To get started, the two smartphones must be within an acceptable range, enable Bluetooth and Location then enter a device name, and turn on the feature.
Two smartphones connect to each other, then a full-screen user Interface appears displaying the data or files being shared and a bar with the progress indicator. The sender will see these details with a progress report while the recipient gets a notification prompting them to 'Accept' or 'Decline' what is being sent from the other device.
So, if you are still thinking about Fast Share and if it's worth your time, the answer will be personally answering the question, is Fast Share a good service to share files? Based on all the features that come with Fast Share, this is a great service for file sharing. Using both Wi-Fi and Bluetooth to establish connection and complete file transfer, Fast Share makes file sharing easier and faster even for large files.
You also get to control how and when you use the service, as it comes with Preferred Visibility to enable frequent connections to detect other smartphones within a certain range. If you don't want to receive files from other devices, keep the settings closed and only open them when ready to receive files from a known device.
File Share has a lot of similarities with Apple's AirDrop. For one, they both require Bluetooth and Wi-Fi connection to connect and share. Through Bluetooth LE, they negotiate, broadcast and discover connections, then use point-to-point Wi-Fi for data transfer. Also, both AirDrop and File Share are super-fast, power-efficient and secure.
Keep Checking for more updates to discover the developments around File Share as they get released. This feature's functionality is similar to AirDrop but there are speculations that it will be faster and more advanced compared to AirDrop. The main concern, for now, is whether the feature will be compatible with all smartphones or only open on specific Android versions. Whatever the case is, for now, Android users are just happy to have a sharing app that's as good as AirDrop.