Need to transfer files from your phone to another device without using any apps? We recommend using Bluetooth, a technology supported by most modern day devices. It's a great way to share photos or videos with friends. In this article you will learn how to transfer files via Bluetooth and when this method can be useful.
Bluetooth File Transfer: What Is It?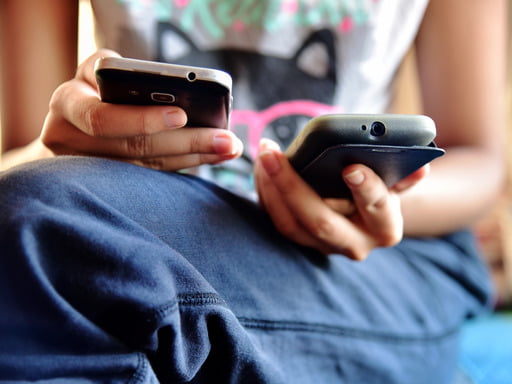 In most cases, the simplest way to share files between two phones is using Bluetooth. You can send your photos or videos to a nearby Bluetooth device without having to install any apps. All you need is to go to your settings and turn on the Bluetooth option for transferring files.
But Bluetooth is not just for sending files between phones. You can also use Bluetooth on other devices, like tablets, laptops, and even desktop computers. If you are not sure if your device supports Bluetooth file transfer, check the system settings for a Bluetooth option (or something similar).
The greatest thing about Bluetooth file transfer is that it doesn't require anything, just turn it on and share, which is very convenient. Don't have Bluetooth? Don't get too upset, as there are other fast methods for file transfer. Plus, Bluetooth may take a lot of time if you need to send large files.
If you want to transfer files from phone to computer, be sure to check out this article: Easy Ways of Transferring Files from Phone to Computer.
What Files Can Be Sent via Bluetooth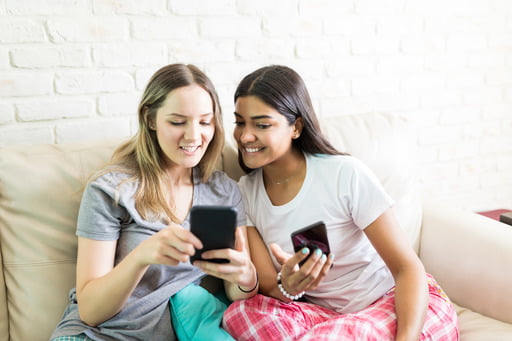 So let's see what type of files you can transfer with Bluetooth. Pretty much everything! Photos, video files, documents, music files, etc. But keep in mind that the receiving device should be able to open and read the file type you are sending.
The main disadvantage of sharing files via Bluetooth is that it could take a lot of time to transfer large files. But if you are patient and not in a hurry, feel free to use Bluetooth for file sharing.
Bluetooth File Transfer: Some Useful Tips
To ensure the best speed for file transfer make sure your device is not connected to any additional devices via Bluetooth.
The best idea is to transfer files one at a time, because some devices limit the number of files for transfer at any given time.
Devices between which you are going to transfer files using Bluetooth should be physically located as close to each other as possible.
It is best to turn off all other apps during file transfer.
Have problems with pairing? Troubleshoot your devices.
Bluetooth File Transfer Between Phones
How to transfer files between phones using Bluetooth? Very easily! Enable Bluetooth on your phone and check visibility: it should be on. Now you can choose files for sharing. Don't forget to turn on Bluetooth and enable visibility on the receiving device too.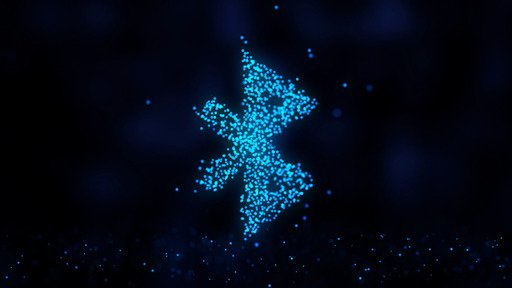 Instructions for sharing files via Bluetooth may be different depending on the model of your phone. But there are some common steps you can take on any device:
Find "Settings" (usually the gear icon).
In the setting list, look for Connection options: Bluetooth.
On some devices you may have quick access to Bluetooth, such as via the quick settings panel.
Turn on Bluetooth and you will see the list of devices with which you have already shared files before and devices available for sharing right now (with Bluetooth enabled).
If you don't see the device you need in the list, check the visibility option. The receiving device should be set to be visible to other devices.
Once you pair the devices for Bluetooth file sharing for the first time, later it will be easier to connect them again.
Bluetooth File Transfer for Smartphones and Tablets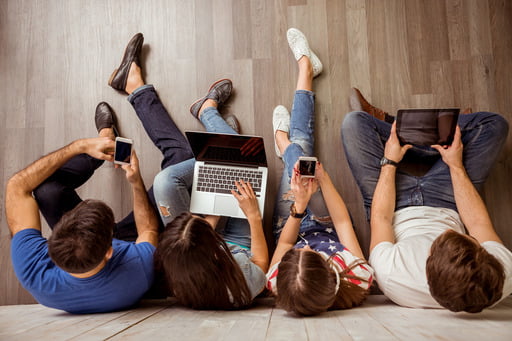 Go to File Manager (File Explorer) and find the files you want to share. You can select more than one file, but it is best to share one file at a time, as we already mentioned in the tips above. Some devices may limit the number of files for transfer at any given time.
Tap the Share button (near the Menu Icon at the top or in the drop-down list of actions)
Find Bluetooth in the list of sharing options.
See all devices available to connect to via Bluetooth.
Choose the Bluetooth device you want to connect to for sharing. You will see a message across the screen with information about your file transfer.
On the receiving device, there will also be a file transfer notification on the screen. The receiver should tap "Accept" to start the Bluetooth file transfer process. If no action is taken, the file sharing won't start automatically.
You will see a progress bar for every file that is transferred. If something goes wrong, you will see a notification on the screen. Once your files are successfully transferred, you will also see a confirmation message.
Bluetooth File Transfer for Computers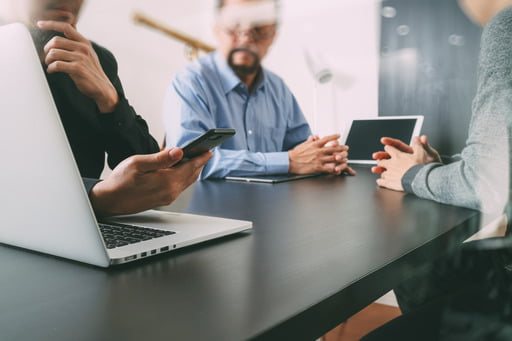 MacOS doesn't support Bluetooth file transfer, the alternative is AirDrop. But most modern day PCs have the Bluetooth option, so you can send files via Bluetooth from your mobile device to your PC (and vice versa).
Find the files you want to share via Bluetooth.
Open the action list (right-click in Windows 10).
Choose the"Send To" option and select Bluetooth from the list. A program window will pop up for sending a file to another Bluetooth device.
Choose the device you want to share with. Don't forget to turn on Bluetooth on the device, if it is not visible in the list.
Go through the steps in the program window by clicking "Next".
Wait a few seconds until the receiving device sees the file transfer notification. You must accept the transfer on the receiving device, or nothing will be transferred and you will have to start over again.
If files are being received on a computer, you can choose where to save them. By default, all files and folders will be saved in the "Download/Received Files" folder.
If you want to stop the file transfer, you can click the Cancel button.
You can check the progress and the status of your file transfer in the program window.
When the file transfer is complete, click the Finish button. You will also see a confirmation on all received files (the total number of successful/unsuccessful transfers).
Now you know that Bluetooth is an easy method of exchanging data between devices. You can transfer files over Bluetooth whenever you need!
Check out other articles on this topic on the FileWhopper blog is you feel like learning more about sending data via Bluetooth!