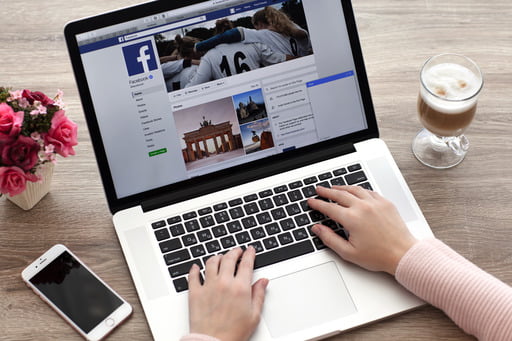 Last month, Facebook celebrated its 16th anniversary, reminding us of how much the online marketing industry has evolved over time. Ever since the establishment of Facebook, a lot has changed and the brand itself has become a major platform for both individuals and businesses.
The initial concept of Facebook resembled MySpace more than it does now. Everything has changed significantly – not in a bad way, though. We have seen companies jump on the bandwagon and turn the platform into a full-scale marketing forum. Facebook has been working hard to accommodate evolving technology and has seen almost every industry go digital.
Even if you are a regular Facebook user, the changes that happen on the platform may go unnoticed at times. This is because Facebook introduces a lot of changes on a month-to-month basis. Since the beginning of the decade, Facebook has announced and rolled out a bunch of changes to the platform and managed to seal plenty of deals and enter a lot of partnerships in an attempt to promote better user experience. It now feels like the platform has become something very different from what it was in its early days – especially if we are to consider that Messenger was also an update that happened years after the platform was launched.
In this article, we will outline the major updates that Facebook has incorporated in 2020 and how these changes can be of better use to you as an individual or business. Without wasting much time, let's get into it.
Clear History Tool
The Clear History tool is a much-needed update to the platform. Imagine there is something that you would like to search using your account on a shared device or computer. The next person (in most cases, your partner) can literally view your history, what you searched, watched, and so forth. We all have secrets, and if not, then it's a matter of being monitored. Therefore, the Clear History tool is set to improve user experience significantly.
This tool has been in the spotlight for some time now, with most analysts concerned about how it will affect marketers. With the tool now functioning in full scale and available to all Facebook users across the globe, anyone can now wipe whatever data Facebook stored concerning their activities. Although this is a great tool for individuals that prioritize their privacy, it lands a big blow to marketers. For instance, if a huge share of your target audience decides to clear their history, then cookie-based targeting won't be as effective. Therefore, you need to keep an eye on all of your campaigns and ensure you set up ad funnels that focus on on-platform activity.
One-Time Notifications in Messenger
As stated above, Facebook is no longer a platform for individuals only. Businesses also have got a fair share of interests on the platform. With features such as business pages, stores and virtual offices allowing companies to run a full-scale business on the platform, few industries remain on the sidelines. On top of everything else, Facebook added a new functionality called one-time notifications. This feature notifies the business of any relevant updates concerning the page. Remember, Facebook only gives a 24-hour window for the business to respond to users that get in touch with their page. Once the window closes, there is no way to communicate with the user, meaning you have lost a potential client, unless you have been running an ad campaign and the user came through it. That way, you may be able to respond to their message even after the 24-hour window expires.
Using the one-time notification feature, businesses can set up notification tools in Messenger. For instance, if some clients are interested in products that have been sold out, they can choose to receive notifications concerning the availability of stock. Users can also set up notifications concerning the shipment of their purchased product or when the coupon is about to expire. There are various means of using this feature, but the great part about it is that it can keep your business in the minds of your clients.
Fact-Checking Expansion
After the 2016 elections, the phrase 'fake news' became popular for many reasons. Transparency is key, and Facebook has been facing a lot of issues with users failing to fact-check anything posted as "news" on the platform. With over 2 billion active users, Facebook is now an influential platform that needs to be monitored. For instance, terrorists have been quite glued to the use of social media platforms, especially Facebook, to recruit and transmit information to their members around the world. In conjunction with authorities, most of the leading platforms have implemented security measures that flag certain phrases and keywords to pick up any suspicious activities.
Throughout the platform, incorrect information is being spread rapidly. Facebook has been keeping a blind eye to this issue over a lengthy period. However, they finally decided it's time they partnered with Reuters in an attempt to effectively detect, flag and address any falsified information posted on the platform. For instance, in the recent sad event that happened to a famous basketball player Kobe Bryant and his daughter who died in a helicopter crash, a lot of misinformation surrounding their death circulated throughout the platform. A video of a helicopter falling in the mountains emerged, which looked like it's in California, and it was labeled as the one that killed Kobe. However, it was later discovered that the circulating crash had happened in the UAE.
This tool is vital, especially for marketers, as it promotes trust between users and the platform. Therefore, the more Facebook users get to trust the information provided within the platform, the better for marketers as users will easily trust what is written about their brand on the platform.
Creator Studio Mobile App
Last month, Facebook launched a separate mobile app that is dedicated to managing your Facebook pages while on the go. The mobile app is quite helpful as it reduces disturbing obstacles that the Facebook platform may have. For instance, when on this app, everything you receive is related to your business. Therefore, there will be no notifications from your personal profile in your business account.
The app carries a lot of features just like Creator Studio, only in a mobile-friendly manner. The app also lets you publish content, manage it, monitor insights, and engage with your audience using a simplified and streamlined dashboard. The app is ideal for those who are already using other integrated apps, such as Instagram and Creator Studio.
Mobile Web Placements Have Been Removed
It is normal for any platform's updates to be all about expansion. However, this time around, this isn't the case with Facebook. The platform came to realize that at times, it's best to let go of things that are no longer working. Mobile web placements are getting phased out from the audience network. They will be completely shut down in April. Before coming to this decision, Facebook conducted proper research and came up with a conclusion to shut them down as it seems the step won't have a material impact on the users.
Therefore, you need to make sure that when April 11th comes, your campaigns have been moved. You need to deduct these placements from your campaigns. The change will not have much impact since the majority of businesses center their attention on in-feed and native adverts.
FileWhopper Lets You Share Extremely Large Files Online Easily
Have you ever tried to send an extremely large file or folder, only to end up dividing the folder into parts or paying an arm and a leg to send your large file or folder? We all have been there. This is the reason why we say FileWhopper couldn't have picked a better time than now to come to light. This is a straightforward platform that is not looking for a string-attached type of relationship with you. You don't need to commit to any monthly subscriptions. All you need to do is pay a one-off fee based on the size of the file or folder you want to share. To top that, files or folders being shared are kept securely in the servers and are protected using high-end encryption technology. The platform excels in conducting fast file transfers as it uses multi-threaded technology to send files and folders without incurring any data loss. Payments made to the site are also protected and taken care of by a trusted partner of the brand. Besides the convenient means of transferring your extremely large files online, you get to enjoy free storage of files or folders for up to 14 days. Arrangements can be made for the period to be extended to up to 90 days. After your data has been downloaded, it is deleted permanently without leaving any traces. Here is how the system works:
✅ Select the large file or folder you wish to share and receive a price quote based on its size.
✅ Download and install the tiny FileWhopper App to upload your large files or folders fast and securely.
✅ Copy the link to the uploaded file or folder and safely share it with the intended recipient(s). By default, your transfer includes one download, but should the need arise, you can easily add extra recipients to your order.
✅ Securely share the password provided to you with the recipient(s) so that they can decrypt the shared files or folders.
Closing Thoughts
As you can see, 2020 is still in its first quarter but Facebook is already making waves with major updates to the platform. This is great for both users and businesses as the platform seems to be working hard to provide us with more user-friendly and beneficial social media tools. There are many reasons why Facebook is the leader in the social media industry. One of those reasons includes the ability to accept change. Facebook is not afraid to move with times, and we have seen it evolve in such an extraordinary manner. The platform is now key to success for most businesses, which is why it has become an influential brand around the globe. It played an important role in converting the world into a global village. And for that reason, you should keep checking out the platform's updates as they can bring significant change to the way you conduct business.