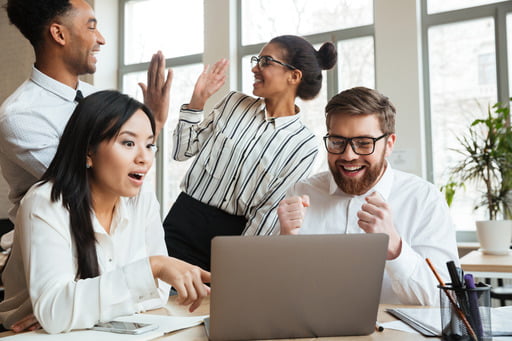 Professionals who work with any given editing software know the pain of losing a document without the option of getting it back. When that happens, most of us are tempted to start trying our best to recover lost documents in the hope of not having to start afresh. Usually, one achieves nothing but loses valuable time. For this reason, most of us make use of file backups and time-to-time synchronization.
The benefits of time-to-time syncing far outweigh the laziness that might prevent activating file synchronization. Without a shadow of a doubt, we all need to learn how to choose the best file synchronization software because backing up files manually is not the best choice. You need to find and stick to syncing software that automatically creates backups of your files and synchronizes them across external drives, clouds, and smart gadgets.
Top Six File Syncing Software Tools on the Market
Our list of the best file syncing software includes tools that can sync files and also create backups. We have taken the liberty of selecting the six best file sync software tools to use in 2020. Go over the list and select your top two before giving each a try.
1. GoodSync
You might be asking, "What is the best way to sync files between computers?" Well, GoodSync might just be exactly what you're looking for. This is one of the oldest and most useful file synchronization software tools in the industry. This program making it to the top of this list is no accident: the reason is that GoodSync has a powerful file backup and sync feature. There is a control center responsible for all processes from file synchronization to centralized management and everything in-between. All data sources and systems are controlled and managed to keep the clients happy. With so much automation, the software automatically synchronizes, creates, deletes, and makes changes as requested by the consumer. Say goodbye to manual entries by utilizing GoodSync. There is GoodSync For Server OS, which offers a free trial to all newbies so that you can make up your mind.
2. FreeFileSync
Looking for software that doubles as a synchronization tool, managing to back up all copies of your important files at the same time? Look no further than FreeFileSync. This software does all the work so you won't ever need to copy every file each time. The software has a smart program that automatically sets to work, finding the differences between the source and target folders, and transfers only the needed data. In other words, you get to avoid monotonous recopying and saving. This is open-source software that's compatible with Linux, macOS, and Windows.
Transfer and Back Up Your Files with FileWhopper
With FileWhopper, you get to securely transfer large files and folders. As of this writing, FileWhopper is running a promotion of free 5 GB for the first transfer. This is amazing considering that you can send quite a large amount of data without paying for it. With FileWhopper, you don't have to sign up for anything or sign forms that you're not in agreement with. There is no need for a monthly storage plan. You just pay a one-off fee that depends precisely on how much data you are going to send. To get started with FileWhopper:

1️⃣ Select the file or folder that you would like to transfer. You can click "Choose file" or "Choose folder" and select it from your computer or drag and drop it onto the corresponding button.
2️⃣ Allow the FileWhopper App to help you securely transfer your data. The app automatically deletes itself after the task is finished.

3️⃣ A unique password is created for security purposes. It will be used to access your file or folder. Share the download link and password created by the app with the intended recipient(s). Your transfer includes one download by default, yet you can easily add extra recipients when configuring your order.

4️⃣ The file or folder will be kept available for download for up to 14 days. When it is downloaded by your recipient(s) or when the 14-day period is over, it is removed from FileWhopper's servers. If you wish to extend the storage period, you can pay an extra fee.
For now, while the special is available, you can try transferring your first 5 GB for free. Who knows, you might end up regularly using this well-established Australian software created by a passionate team of IT professionals. No more file too large errors.
3. ViceVersa Pro
What is the best way of syncing files between computers? ViceVersaPro can be your answer. This professional file management software makes it possible to sync, duplicate, back up, and copy files. Easily synchronize files across gadgets and external storage devices. Using this software, it's possible to store your files safely and securely and distribute them to other locations, backing them up. When all else has failed to convince you, then take into consideration the software's 15+ years of service in the industry. Start by downloading the Free Trial version and see how much you'll enjoy this professional file management software. It provides scheduled synchronization, works fast, and doesn't come with limits on data types or size.
4. SugarSync
SugarSync is a great way of automatically sharing your data. Get started sharing videos, files, photos, or any other data. With a 30-day free trial, newbies can take advantage of what the tool offers. When you sync your files, you can securely access any of them in the cloud in a matter of seconds. Do just about anything to your synced data from any of the devices that you use to manage, access, and edit the documents. Also, the tool offers secure file sharing to make collaborative work simpler. If you need to, you can simply wipe off all your data remotely. Remote wiping makes it possible to remove all synchronized files in case your PC or Mac gets stolen or lost. Data is stored in the cloud and can be retrieved into another device at a later stage. Should you wish to access data that was on a stolen or lost device, all you need is access to your cloud and voila!
The most popular option is the 250 GB per month storage that offers a 30-day free trial first for just $10 per month. But you can start with the 100 GB storage option of $7.50 per month charged monthly. Should you need more, go for the 500 GB for $25/month option.
5. MozySync
MozySync by Carbonite comes with Mozy Sync and Mozy backups. You can use Mozy Sync for data synchronization using the Mozy servers. Synchronize your files and folders on several machines running either Windows or macOS. There is no need to get different syncing software on different devices. If you have Mozy, then you can synchronize files and folders across multiple machines that run either macOS or Windows. Synced files can also easily be retrieved via a web browser. According to our opinion, Mozy might just be one of the best file synchronization tools for Windows 10 and macOS because it gives the option to do disaster recovery. To enjoy Mozy the most, you should download and use both MozySync and Mozy backup.
6. Allway Sync
When you're searching for the best free file synchronization software, Allway should not be left behind. This software automatically identifies and picks out folders that have been deleted on a device and then deletes them from all other synced devices, making life easier for the synchronizer. There is a cloud file synchronization system responsible for syncing large files across your gadgets and USB devices. To get started, you can use the free version and see whether or not it will meet your needs. Using top-of-the-range innovative synchronization algorithms, this software will sync data across desktop PCs, WebDAV servers, laptops, remote FTP/SFTP, and other data storage platforms or devices. Either download the free version to get started or buy the professional package.
Other File Syncing Software
There are other file backup and syncing software tools not mentioned on our list. If you're a curious mind and want to have more options, then go ahead and check the likes of:
Lite Sync – a fast, reliable and straightforward synchronizer
eFolder – enables you to sync files across multiple platforms either privately or publicly
EverySync – automatically backs up all your files while synchronizing them
Resilio Sync – a product of BitTorrent Inc, which makes syncing easy
Aspera Sync – sync all of your data and easily access it when you want to without waiting
Clone Files Checker – as the name suggests, this software checks for repeated files and solves this for the user
Finding a Convenient Way of Syncing Files
The most convenient method you can use when you want to back up, sync, and later access files from anywhere without time limitations is finding the best file syncing software. An excellent way of identifying the right software for you is searching for a tool that offers mobile productivity, allowing you to access the cloud from any of your devices. It should be compatible with iOS, macOS, Windows, and Android devices. This way, you're able to access, edit, share, and sync your files across different devices from just about anywhere.
If you like this article, you may find other file syncing related articles on the FileWhopper blog useful.