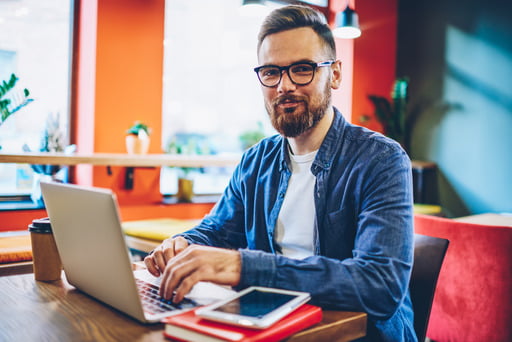 Need to transfer large files fast or looking for a quick way to send video files? Check out the fastest file transfer options.
Are you old enough to remember the times when transferring large files was done in a physical way? Whether you are a photographer or work in marketing, 20 years ago you probably sent a printed copy of banners or photographs with a courier or regular mail.
Luckily, the digital era has entered our life, but even then we had huge difficulties with sending a big amount of data online and were forced to use CD discs or flash drives.
Several years passed until we finally got a number of services, which allowed us to send big files online. The price started at $50 for 40Mb (megabytes, not even gigabytes), so it was a rather costly procedure. Luckily, fast file transfer is getting cheaper and cheaper. Still, it's not always about the price as you might encounter other issues.
So, before we move on to suggest the best file transfer solutions, do you mind telling us the most annoying issue you face when trying to send large files fast? Do you find the upload speed too slow? Do you have unstable Wi-Fi and have to start an upload all over again after it's interrupted? How often do you get the notorious "file too large" notification from your email platform? Has the recipient of your file ever get frustrated because he had to wait until the end of upload? Do you have security concerns when sending confidential documents? Vote in the following poll to let us know.
75% of those, who voted in the poll above, are mostly annoyed with slow upload. Indeed, if your upload speeds are slow, it will take you much longer to upload, manage, and analyze all of your documents. If this is the case, here are some tips to increase the upload speed for faster document transfers:
Switch to a wired connection. If you are connected to the internet via wi-fi, use an ethernet cable instead and test the upload speed. Unlike wi-fi, wired connections are designed to provide fast upload speeds. If you don't have an ethernet cable, move your laptop or device closer to the router for a better signal.
Scan for viruses and malware. Malware slows down computers because it runs in the background and consumes CPU and network resources. As a result, they reduce upload speeds without your knowledge. Viruses and malware also endanger your data and privacy. If you believe your system could benefit from some cleaning, it is best to install third-party antivirus software.
Update your device drivers. A device driver links the device to the operating system, and a smooth connection is essential for top PC performance. However, this connection is only stable when drivers are kept up to date. You can either update the driver manually or automatically for this purpose.
These tips should help you boost your upload speed. But if they don't work, you need to try to find other ways to safely transfer your files. Nowadays we have a wide choice of options to send large files over the Internet with no difficulties, so in this article we will have a look at the 5 most popular ways to do it.
1. Email

Want to send a presentation, a couple of photos or some documents? The email option is right for you as it provides an easy way to transfer up to 10MB right to your recipient's inbox.
You should also consider that one's inbox size is usually limited as well, so the recipient might not be happy to get large files this way. Moreover, it may be a costly option for those who access emails and attached files from a smartphone using a mobile data plan.
In general, sending files via email is not a good option for everyone. Primarily due to the file size limits, which actually allow sending just the essential documents or lightweight images. In case you need to send a larger amount of data, you should probably think of another way.
Some of the issues you may encounter with email include:
Email sometimes takes long to attach even small files
There is a size limit that prevents you from sending large files
If the process is interrupted, you are forced to re-upload the files
2. WeTransfer/MailBigFile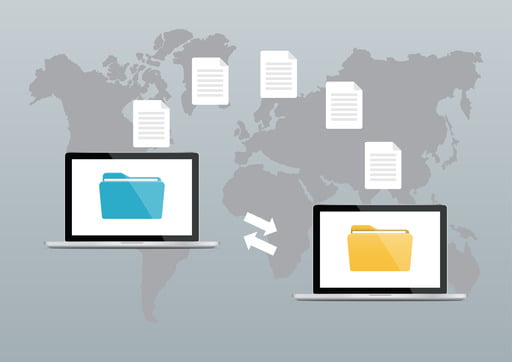 The fastest way to send documents is an online file transfer service.
WeTransfer and MailBigFile are two services that allow to transfer big files online for free. The size limit is 2GB and they both allow to send the file directly to your recipient's inbox. However, it's quite different from email: after uploading the file the service automatically generates a download link, which you can then send via email. This is quite convenient, as it solves the problem with the inbox capacity limits. Once your file is successfully downloaded, you will also be notified via email. WeTransfer and MailBigFile offer paid services as well, where you will be allowed to send up to 20GB of data.
Common issues you might experience with WeTransfer:
Has a 2 GB size limit
Demands a monthly subscription fee to increase your size limit
If the download or upload process stops randomly, you must start the process all over again
3. Dropbox/Google Drive

There are alternatives to WeTransfer for sending large files fast. Cloud storage solutions such as Google Drive and Dropbox are rather convenient for transferring files as well.
Both Google Drive and Dropbox are cloud storage solutions, but it's rather convenient to use them for transferring files as well. Both of them offer a large amount of storage space where you can store your files long-term. While Dropbox offers you 2GB of storage for free, Google Drive allows to upload up to 15GB.
You can easily manage access to all or selected files and send a download link to anyone. There are no limits on the number of downloads, which makes these services a great tool for sharing files as well.
In case you need more space, you can purchase a subscription plan to cover your needs.
Issues to expect while using Dropbox/Google Drive:
A restrictive size limit that makes it impossible to transfer large files
The monthly subscription can be expensive
Security risks
4. Your Own File Sharing System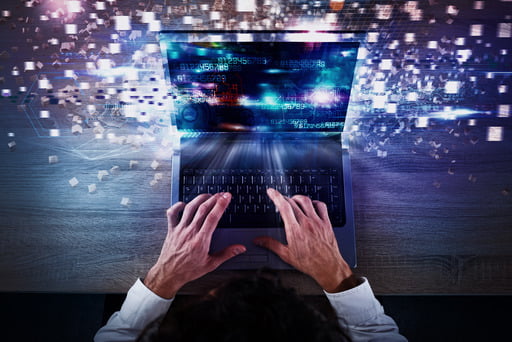 In case you need a large number of files to be available to a number of people regularly, you may want to consider creating your own file sharing website. Of course, this is an option for advanced users who have enough knowledge to run a site, but the advantages of this way of sharing files are well worth it.
You can manage access to your website, so that only select people can enter it. You can monitor who accesses which files and how many times files are actually downloaded.
The amount of data you can store depends on the limit set by your hosting server. Usually, hosting providers have options to purchase additional space and it's much cheaper than paying various services for transferring the same amount of data online.
5. FileWhopper
Are you still wondering how to send large files online? Don't worry because this method might solve any issues you had with the other file transfer services.
The best way to transfer large files is FileWhopper. This file transfer service allows you to send as much as 10TB worth of files over the Internet without compressing them. To help upload or download such a huge amount of data, it provides a tiny desktop app, which ensures no data loss. The application works silently in the background without interrupting any running processes. If the upload is interrupted randomly, the app pauses the process and then resumes it once the PC boots up. So, you don't have to worry about restarting the upload every time you experience a random system shutdown.
FileWhopper ensures a secure file transfer by encrypting your data using a unique password. Without the password, even the receiver can't download the files. This also ensures extra security against cybercriminals who might try to snoop on your files. Furthermore, FileWhopper does not store the file's real name on its servers. Files are instead transferred using a unique ID, to ensure total privacy.
The price depends only on the file size. Usually, your files are stored for 14 days for free, but you can purchase a longer file storage term if needed. Also, FileWhopper doesn't force you to pay a monthly or yearly subscription. You only pay when you want to use the transfer service.
FileWhopper's multi-threaded technology lets you transfer large files seamlessly and faster than most file transfer platforms. Additionally, FileWhopper allows the receiver to start downloading the file as it uploads. This saves time since the recipient doesn't have to wait for the upload to complete.
If FileWhopper sounds like the platform you need to transfer your large files fast and securely, make sure to check it out. The upload process is pretty seamless, so don't worry about getting lost in the middle.
Send your first file or folder and get a 50% discount for your second transfer of up to 5TB!
Business Pro Tip
Get excited for the upcoming FileWhopper Business Solution, perfect for those who frequently need to transfer large files and folders.
FileWhopper isn't a collaboration service like any other; it's a file-sharing service that lets you send large files and folders between computers without a subscription. There are no size limits for transfers, meaning you can send 100GB, 1TB, or even 10TB files and folders uncompressed.
FileWhopper uses a lightweight app to ensure data integrity and manage uploads. It also supports automatic transfer resumption after a PC reboot and simultaneous data upload and download. With zero-knowledge encryption, FileWhopper is a highly secure file transfer service that keeps your files, folders, and passwords safe from hackers.
6. PDFelement Pro
You can also transfer large files by first reducing their size. PDFelement Pro offers a PDF optimization feature that lets you compress files by as much as 80% or more. Alternatively, you can use the Split PDF function to break up large files into sections so they can be sent separately via email and other channels. It also allows you to extract pages, data, or images so only relevant parts of your document can be sent. This flexible software is also integrated with apps like Drive and Evernote so you can share large files from within PDFelement Pro. The breadth of functionality it offers makes PDFelement one of the top document management software applications for business use. Furthermore, it's also a full-featured PDF editor. If you would like to learn more details about the tool, please visit the official site.