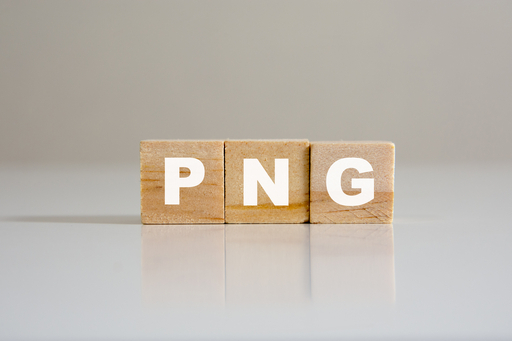 PNG is one of the most common image formats you will ever come to know, especially if you are big on saving and sending images online. Unlike others, PNG was developed with a particular purpose in mind: to allow the easy transfer of image files through the internet. As a result, PNG files have characteristics that you won't find with other image formats, including largely preserving the quality of an image even after reducing the size of the image.
However, despite its unique characteristics, PNG files are not perfect. Furthermore, even if the average user would face a small difficulty to open a PNG file, editing or converting these images is a different story. Similarly, to send a PNG file, you may need to use specific software applications.
Based on these facts, we developed this article on how to open, convert, and send PNG files without a hassle. First, we describe a PNG file and then we outline some of its pros and cons. Then, we show you how to open, convert, edit, and send these files securely.
What is PNG?
PNG (short for Portable Network Graphic) is the name and extension label of a particular format of images. The image belongs to the raster format and others like JPEG, GIF, and TIFF. Similar to PNG, each of these image files is made up of very tiny dots known as pixels (short for picture elements). Each of these pixels contains information about color and tone, and the addition of all of these pixels in a predetermined form that makes up the image.
Due to the makeup of PNG files, they are typically clear rather than blurry. Also, PNG files do well with transparent or semi-transparent backgrounds. As a result, graphic designers can use PNG files to provide additional depth and visual effects. They can also assemble multiple layers on top of one another, making the PNG file a rich image with every color and shape duly accounted for.
Another reason the PNG image format stands out is its high resolution. PNG files have this property because they can easily deal with up to 16 million colors, showing each variation in shade and tone. As such, you can use a PNG file to depict anything with less than this fantastic number of colors.
When the PNG image format was developed and released in 1995, it was referred to as PING. It was much later that the name was further shortened to PNG. Nevertheless, this neither affected its usefulness nor the aim of its developers to replace GIF. Due to this aim, the PNG format was released to the public without a patent.
Thus, you can download, upload, or even create an image in the PNG format without having to pay anybody for the format itself.
Pros and Cons of PNG Files
Much like every other image format, using PNG files comes with both advantages and disadvantages.
Pros of PNG Files
PNG is the open source of image formats. The developers deliberately released it without a patent, allowing anybody with the capability to create, view, edit, send, and use it using any regular image-editing software.
PNG files have a strong and robust database for storing up to 16 million colors. Therefore, compared to the typical 256-storage capacity of other formats, PNG files tend to contain a lot more detail and 'life'.
PNG files support full and semi-transparency. As a result, you can use them to layer the images and depict them with multiple levels of artistic meaning.
The PNG image format was developed with the lossless compression method. As a result, the visible quality of PNG images appears to remain the same even after you reduce the size of the image file. This is because the reduction of PNG image files does not forcefully compress the file itself but gets rid of needless metadata.
The PNG image format is perfect for sending images on the internet. This is largely due to the ease with which you can reduce it to send to someone else without losing detail or contrast.
You can open it with any decent image-viewing or image-editing software.
Cons of PNG Files
The biggest disadvantage of PNG is that it is a single-image format and so does not support animation. As a result, you can only use it as a 'still' image rather than a dynamic image. (Although you can use the Animated Portable Network Graphics or APNG in the place of PNG for animation.)
Even though the PNG image format is perfect for online file sharing, it does not support the subtractive CMYK color model. As a result, it does not have the easy screen-printing advantage of the CMYK technique which involves a lot less color processing.
Since the PNG image format is a lossless compression in nature, it is usually large compared to its equivalent in JPEG, for example. This is because it still retains a lot of its original information even after compression. Thus, the average PNG image is typically larger than a JPEG file of the same image since it contains a lot more detail and contrast.
Due to the size disadvantage of PNG files and the high level of detail/contrast they contain, you may have to spend more time uploading it online compared to other image formats.
How to Open PNG Files
One reason PNG files are so popular among internet users is that they don't have a particular software that was launched along with them for viewing. As a result, you generally don't have to pay a particular web developer or software company for an application that is exclusively for opening PNG files. Thus, as long as you have a decent image-viewing or image-editing software application on your computer or smartphone, you can open a PNG file and view the content.
Just to be safe, here are a few suggestions for opening PNG files on your devices.
How to Open PNG Files on a Windows Computer
1. Use Windows default image viewer
Depending on whether you use Windows 7/8 or the more recent Windows 10 or 11, the Windows default image viewer is enabled to view PNG files. In other words, you don't have to install an additional component or download a new application to view PNG files on Windows.
As a bonus, if you want to make the Windows original image viewer the default application for opening PNG files, all you have to do is:
Select the PNG image you want to view and make sure that it is highlighted.
Right-click the image to bring up the options.
Scroll down the list of options until you find Open with.
From the options that pop out when you select Open with, select the Choose another app option.
From the mini-Windows page that pops up, choose the Windows default photo viewer and tick the Always use this app to open .png files option.
2. Use a Web Browser
You can open PNG files on Windows using the majority of web browsers. These include Microsoft Edge, Google Chrome, and Mozilla Firefox.
3. Use third-party apps
Apart from using the Windows default image viewer to open PNG files, you can also use third-party apps. However, you have to make sure that these apps are safe, meaning that they do not pose any security risk to your computer files.
Examples of trustworthy third-party software applications that you can use to open PNG files on Windows include:
Picasa: Developed by Google
IrfanView: Just a little over 3 MB in size
XnView: Great for viewing multiple images at the same time
Nomacs: Open-source and free
JPEGView: Always opens in full-screen mode.
How to Open PNG Files on a Mac
Opening a PNG file on your Mac is much easier to do than on Windows. Preview is the native Mac utility for image viewing. Therefore, you don't have to use a different application to open a PNG file.
However, if you are having trouble opening PNG files with Preview, then you likely updated your macOS to Big Sur. You can try using the Safari browser to open it. If you still encounter the same problem, you can check the PNG file to make sure that you have permission to open it.
How to Convert a PNG Image
Whether you are using Windows or Mac, converting a PNG image requires image-editing software. On Windows, especially, there is no special trick to doing this. As long as you have the native image-editing software known as Paint, you can convert any PNG file to JPEG, BMP, GIF, and other image formats.
So, to convert PNG to any format using Microsoft Paint, all you have to do is:
Select the PNG image you want to convert on your Windows desktop or File Explorer.
Right-click on the file to bring up the options.
Choose the Open with option from the list.
Select Paint. On the Paint app, you can make basic adjustments to the image.
Click on the File tab and choose the Save as option.
Select the format you want to save the PNG file as and the location and click Save.
Note that converting PNG files using the Microsoft Paint app causes you to lose any transparency that the image used to have. Nevertheless, you don't lose the original image (in the PNG format), so you can always use the transparency effect on that image.
You can also convert PNG files using third-party applications like Adobe Photoshop, Picasa, or any of the other apps that we suggested earlier for opening PNG files. The method for converting PNG files to other image formats via these applications is usually the same as the method we just demonstrated for Paint.
Of course, you can also use online image-editors to convert PNG to JPEG or any other format. If the format you are converting the PNG image to supports transparency, any decent online option for image-editing will help you retain this effect on the new image. Nevertheless, you would have to upload the PNG file to the online editor first, meaning that you would require a stable internet connection.
How to Edit PNG
Editing PNG files is a step further from converting them. As a result, you can use the majority of the applications we have suggested in this article for opening PNG files.
For example, with Microsoft Paint, you can crop, resize, rotate, and add text and color to a PNG file. Thus, to edit PNG files on Paint, all you have to do is:
Open the image with Paint. You can also open Paint first by using Windows key + R key to initiate the Run program and then enter mspaint. Once Paint is up, you can drag the PNG image you want to edit into the interface.
Once the PNG file is on the Paint interface, you can select the Home tab and use your cursor to choose the crop, resize, or rotate options.
Follow the process to complete the editing and select the File tab and Save option to save the file in your preferred format.
How to Send PNG Files
PNG files were designed to be shared online. As a result, you can go the usual way by simply sending them off via email. However, PNG files are typically large in terms of file size, so only the most accommodating email services will let you transfer large-sized PNG files for free.
A better way to go about sending PNG files is to use a third-party application that accommodates files of any size and sends them securely and without delay. FileWhopper is one such size-accommodating and security-prioritizing file-sharing application. The service allows you to send PNG files without first compressing them to reduce their size. You also don't have to worry about security since FileWhopper only shares files after 'locking' them with zero-knowledge encryption.
Overall, PNG files are popular because they hold a high level of detail and contrast, even after you compress them. However, this means that they are often larger in size compared to other image formats. Nevertheless, as long as you use file-sharing services like FileWhopper, you don't have to worry about file size when sending PNG files online.