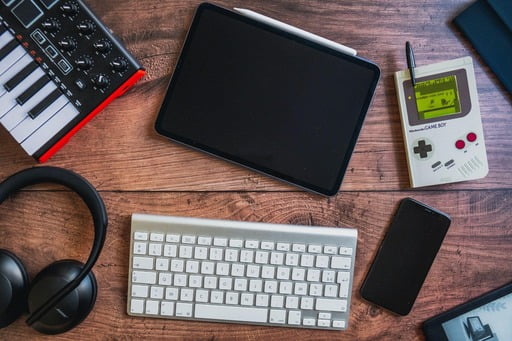 Welcome to the digital age, where technology opens up endless possibilities for businesses to thrive and succeed. Whether you're a solopreneur, a small business owner, or part of a large organization, these digital tools offer a wealth of features and functionalities to suit your specific needs.
Since there are so many digital marketing tools available, choosing the right one for your company is critical to its success. Why not take advantage of the best digital marketing tools available? We have compiled a list of the best digital tools to help you build your business and make your job easier.
9 Digital Tools to Grow Your Business
No company can ignore the importance of digital marketing in their overall marketing strategy in today's rapidly changing digital world. Customers are more tech-savvy than ever before, and digital marketing tools hold tremendous potential to improve business prospects. All of this requires implementing a solid digital marketing plan using efficient and cost-effective online marketing solutions.
Here's a list of some of the top digital tools you may try to expand your company's reach.
If you are looking for a no-code app builder for your business, Jotform Apps has all you need. You can take your brand to new heights by creating a fully customizable app that will allow your colleagues to collaborate on the online forms you can create within the app. Keep track of all your submissions and use form analytics to understand the data you have collected. Create a company portal and store internal documents with easy access. The easiest way to understand your users and gain insight on them is by collecting feedback. Your business will benefit greatly and your tasks will become more automated at the same time.
When your app is ready, share it via a link, email, or QR code. Your users can directly download the app onto their devices.
Forms.app
Forms.app is an outstanding digital platform that enhances your business and saves valuable time. This online form builder software helps users create surveys, forms, and quizzes quickly with an AI form generator and 4000+ templates. It is a great option for those who are looking for an affordable and efficient form-builder tool with a user-friendly interface.

For businesses, collecting feedback, obtaining data, and generating leads are all vital components for success. forms.app is a practical tool for achieving these goals. It offers various advanced features such as payment acceptance, signature collection, conditional logic, embedding, and the ability to share surveys across multiple platforms.
Trello
The success of a company's marketing strategy depends largely on the organizational skills of its marketing team. Each team member should be fully informed about the project they are working on, its goals, and any new projects they will be engaged in.
Trello is a free marketing platform that helps you successfully organize all of your marketing initiatives. It allows you to organize and prioritize your marketing efforts. The best part is that the members of your marketing team are always in contact with one another and, as a result, are always on the same wavelength. They can view the progress of a project and change its status.
MailChimp
No business can afford to ignore the value of email marketing as part of their entire marketing plan. It is estimated that over 80% of B2B and B2C enterprises use it to promote their brands. However, choosing the right marketing platform, let alone setting it up, can be difficult. When it comes to email marketing, look no further than MailChimp. It is one of the most effective free marketing tools out there. It has a customer base of over 12 million people. You can send up to 12,000 emails per month to 2000 customers using MailChimp. You can upgrade to send emails to a broader list of customers.
HubSpot CRM
HubSpot CRM is an all-in-one marketing solution that has everything you need to market your company. It takes your marketing strategy to the next level by combining CRM, sales, and marketing features. HubSpot CRM combines blogging, email, social media, marketing automation, and lead management into a single platform.
It tries to increase website traffic by helping to generate, manage and convert leads. This online marketing tool ensures that your business becomes well-known on the market and your name gets recognizable.
Hotjar
Hotjar is a perfect tool for tracking website traffic. It keeps a visual record of all visitors' actions in real time. You can also use tools like heatmaps, click maps, and scroll maps to improve your site and monitor user behavior. With Hotjar, you can design a website tailored to your customers' preferences and needs. This useful tool offers website optimization tips that will help you improve business sales and search engine rankings.
SurveyMonkey
SurveyMonkey is widely regarded as one of the most effective free marketing platforms available today. It is the most widely used free online survey tool in the world. With this free marketing tool, you can connect with potential buyers by asking them a series of questions about your product.
You can create highly detailed surveys with SurveyMonkey and send them out via email, web, mobile, and social media.
Canva
In content marketing, visual content is the most compelling. You can receive more exposure and engagement by creating your own images, infographics, and proposals. There are many digital marketing tools available to help you create personalized graphic content. Canva is one of them.
Canva is an online marketing tool that lets you design your own logo, make an invitation, infographics, and a sales pitch for free, etc. You can also use it to make images for your website, blog, and social media posts. It has built-in themes and templates to help you get started right away.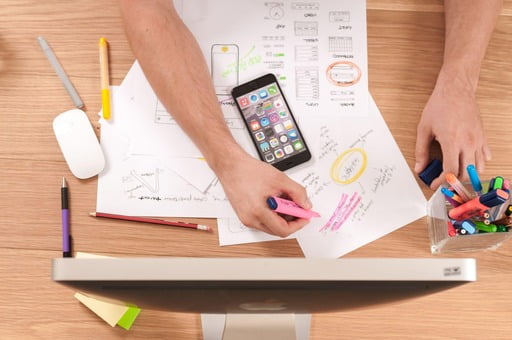 Hootsuite
In the twenty-first century, social media marketing is critical to the growth of every company. Marketing strategies are essential to boosting traffic and conversions for any business. Hootsuite and other online marketing tools simplify your social media strategy.
Hootsuite is a social media management tool. It includes features such as scheduling social media posts, monitoring feeds, analyzing performance, and integrating with third-party apps. All these features are included in the basic package, which is completely free. You can upgrade to gain access to the tool's advanced features. Hootsuite helps create and manage ad campaigns and optimize your investment in social media marketing. And in this fast-paced, changing and evolving digital world, you may soon be able to pay for digital services with Ethereum, Cardano, or Dogecoin.
Waybook allows you to create a playbook for your company. With Waybook, you'll find all of your training, onboarding, process documentation, and best practices in one spot. As a result, you'll be able to concentrate on scaling and growing your company. When it comes to marketing your firm, good procedures and proper documentation are key value drivers.
Waybook is really easy to use and comes with a wealth of documentation and how-tos. The product is pretty straightforward, and if you need assistance, its support team replies quickly via live chat.
Moz Local
When it comes to researching a company's online presence, Moz Local is one of the greatest digital marketing tools available. It allows business owners to register their websites with major local data collectors, like Google and Yelp.
Entrepreneurs can use Moz Local to gain actionable insights into their businesses' virtual appearance, organic ranking, and keyword competitiveness. It's a highly effective marketing tool that can provide your company with a competitive edge.
Conclusion
Online marketing has taken on new dimensions as a result of technological advancements. Businesses that do not experiment with marketing tools and approaches are doomed to fail. Today's companies rely more on online marketing than on traditional marketing. And it goes without saying that the benefits of online marketing far outweigh those of its offline counterpart. The digital marketing tools described in this article can completely transform your business. Not only do they provide a high return on investment, but they also allow you to outsmart the competition.
About the Author: Nane Karapetyan, Guest contributor from Optify.ai