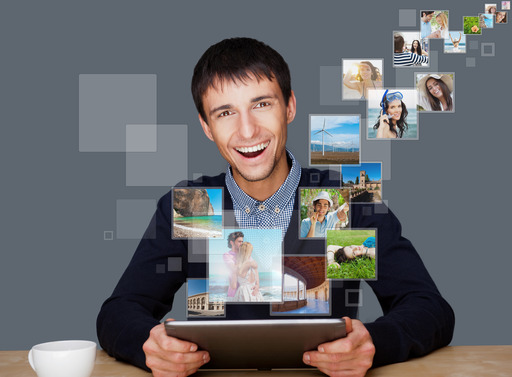 We've arrived at a point in time when we can take really great photos with just a phone camera — not to mention when we use professional equipment. However, while we can easily take high-quality photos, sharing large photo files online is a tedious, expensive and often disappointing process.
So, what is the best way to send photos without losing quality? When it comes to really large media files or folders, you might have to look outside the cloud options.
If you have a really large media file to send, we recommend using FileWhopper, an online file transfer service with no file size limits.
With FileWhopper, you can send over files and folders of any size, even if it's a 10TB media pack. Your photos and videos will be delivered in original quality.
There is no need for a paid subscription, which is what many cloud-sharing platforms will ask you for. With FileWhopper, you simply pay for the file or folder you need to send right now.
Sharing files with FileWhopper is easy and secure. It just takes a few clicks, and your data is protected with zero-knowledge encryption.
Your transfer progress is protected against force majeure events like connection issues.
Overall, FileWhopper is a quick and effective way of sending large files and folders online, especially if you prefer to not keep your private data on the cloud.
So, if you are looking to send a large photo or video file in its original quality, we suggest you give FileWhopper a try. You can see how it works and get 50% discount for the second transfer of up to 5TB!
And there is even more good news: regular file transfers will be easier soon thanks to a new solution called FileWhopper Business. It lets users prepay for convenient transfer packages varying from 100GB to 500GB to even 5TB. You purchase such a package and use the amount of data it contains to perform as many file transfers as you want with no time limits.
To make things easier, FileWhopper Business offers a reusable app that allows you to create regular uploads in one click without visiting the service's website and installing a one-time app for each transfer session, like when using a personal account. You can even perform multiple simultaneous uploads. What is more, with FileWhopper Business, you pay less than when using a personal account, and you can also share your business account with your colleagues. FileWhopper Business is on its way, so stay tuned and be the first to try it.
Now, if you are looking specifically for a cloud-based sharing platform for your media, take a look at our selection of the best cloud solutions below.
Google Photos
If you need a quick method of sharing high-quality photos for free, then Google Photos is your solution. You can sync your phone to the service so that all pictures taken are automatically uploaded. However, your Google Photos settings must be checked to ensure that you only send pictures to people you select and not share them publicly with everyone in your Google circles. For anyone using Android, Google Photos is the most preferred method of sharing photos with friends.
What's more, with the new update, using Google Photos has become even more convenient. The new features are designed to let the app work better with on-device folders and filter through larger media libraries. For instance, you can now view your photos organized by grid or list in the Library tab.
Google Photos have also added a new Import Photos section next to the buttons for the locked folder, utilities, archive and trash. This option lets you import photos from other sharing services such as iCloud, Facebook and Pixieset, back them up from device folders, move photos from the Camera app and scan them using Google's PhotoScan.
The app's Sharing tab has also received an upgrade. It now includes sections for sharing photos with a partner, shared albums and conversations. The new feature will make it much easier to locate and manage shared media.
There are also a few Android-specific upgrades. Android users will now have access to the screenshots saved on their devices. Another Android-only feature will offer users contextual suggestions to copy text, cut or use Google Lens when viewing a screenshot.
AirDrop
It is another great way of sharing a picture with your friends. This service works in a similar way to Google Photos, but it's for those using iOS. Quickly take pictures and ask your friends to switch on their Drop app to create a Bluetooth connection that allows pictures to be transferred. This method might be problematic since if you leave your Drop App on and someone sends pictures nearby, they can come to your phone.
Facebook's Moments App
This is another great way of sharing photos amongst friends. If you are looking for how to share photos without losing quality, then this app is a great start. One of the most annoying features of the app is that recipients also need to download the app to access the pictures. Those particularly picky about their apps or running out of phone memory will not be too pleased with Facebook's Moments app.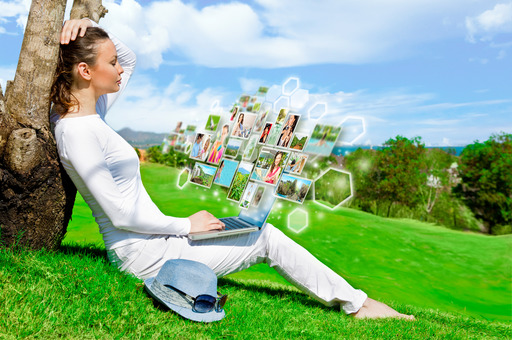 Why Select Cloud Storage?
For anyone interested in how to send a lot of photos to friends securely and privately, the best method is what you can afford. There are several cloud storage options that you can consider if you are interested in storing, sharing and sending large files. Each cloud hosting provider offers different services, and you need to run a comparative analysis before selecting the best one. For your convenience, here are some of the leading cloud hosting service providers that you can take into consideration:
Microsoft OneDrive
This cloud storage service comes with the use of the Microsoft package. It comes with 5GB of free storage space. You can upload your photos online privately to your OneDrive account and send your friends links via email to give them access. When you exceed your free storage, Microsoft gives you the option of buying more storage. OneDrive is mostly preferred by those sharing from their Microsoft Outlook email accounts.
Amazon Drive
This app also comes with an offer of 5GB as free cloud storage. With Amazon Drive, not only do you learn how to send high-resolution photos for free (up to 5GB at a time), but you can also enjoy an organized portfolio of pictures. Take it a step further and take advantage of the Amazon Drive cloud system's secure storage, file sharing, file backup and photo printing features.
Apple's iCloud
This option also offers 5GB of free cloud storage for you to store images and privately share them with your friends. You can store and sync all types of files, such as photos, music, videos, and documents. Once the 5GB limit is exhausted, you can upgrade for a fee. This service is offered only to Apple users, so both the sender and the recipient(s) must have an Apple ID to use the service.
Dropbox
A Dropbox account comes with initial 2GB of free storage for you to upload and privately share photos with your friends. The cloud storage system is open to everyone: you only have to upload your pictures and share the link with your select friends. Premium storage is paid for and opens up from 500GB to 1TB of space.
Google Drive
It is another cloud storage service that is part of the Google environment. With each Google account come 15GB of free storage. You can upload your pictures and copy and paste the link to share with friends. To get more space, you have to pay the indicated annual subscription fee.
The methods listed above are all great and present you with excellent storage and backup options. But if you are actually just after sharing pictures with your friends, especially if you want a secure and private connection, FileWhopper is indeed the best option. Not only does it provide you with a clear and straightforward user interface, but it also affords you the luxury of determining the amount you are willing to spend on sending photos instead of paying for a yearly subscription that you might end up not using.
[fwa-calculator]