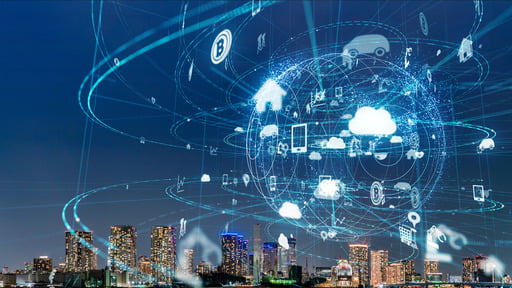 The Covid-19 pandemic defined much of 2020 and 2021. The good side of those troubling times was that our eyes were opened to new ways to do things. From saving costs by going virtual to the possibilities of renewable energy, society and businesses are now open to embracing new technology.
So, what are the most advanced technologies that we should expect to thrive in 2022? If you've been asking this question, this article is for you. We'll cover the top tech trends to watch closely in 2022.
What Are the Most Advanced Technologies in 2022?
Artificial Intelligence
We'll experience advanced AI implementations in 2022. The concept of smart devices now involves AI features powering smartphones, smart speakers, and other "smart" gadgets.
For example, AI-powered smartphones use machine learning and advanced algorithms to take better photos and increase call quality. Numerous applications also help us in innovative ways thanks to AI.
Smart cars will alert drivers when they're getting tired thanks to facial recognition algorithms.
Smart toilets are also coming. They will be capable of analyzing stool samples, using computer vision to diagnose gastrointestinal issues.
AI will touch every industry, from logistics to human resources. The tech is becoming more ubiquitous than ever, and it'll permeate more aspects of our lives in the coming year.
Cloud computing
Innovative solutions continue to spring up in the cloud computing space. 2022 will be no different. Hybrid cloud services are becoming more mainstream as companies elect to use private storage for sensitive information.
Serverless designs are fostering easy operations, reduced liability, and better system administration. This innovation is key to eliminating the issues faced by standard IT foundations.
Innovative cloud file transfer solutions now give users options to transfer files without subscribing to cloud storage services. One of these options is FileWhopper, a new online service that allows sending files and folders with no size limits.
Virtualization
Virtual offices won't go away even after Covid-19 disappears. If anything, the pandemic showed employers and employees a better way to run companies. As a result, locationless organizations will be more of a thing in 2022.
A Stanford study showed that workers increased productivity by 13% while working from home. In addition, 77% of those interviewed reported that they performed better. The survey also reported that employees feel more satisfied with remote work.
Another survey that interviewed employees and employers showed that 48% of respondents would prefer fully remote workplaces. In addition, 51% of employers and 48% of employees supported the hybrid work model.
In the coming year, steps will be taken to deal with the downsides of remote work. As it stands, social face-face interaction is still a valuable aspect of work culture. This is why integrated workplace virtual reality solutions and virtual collaboration tools will dominate the industry. In addition, Ericsson is currently developing a new tech – the "Internet of senses." The company is predicting that new virtual experiences will blur the boundaries of in-person reality by 2030.
It doesn't end with offices. Education is also going virtual. With more virtual learning solutions, institutions can offer more courses internationally. At some point, students can elect to learn from home permanently.
Hyper-automation
Organizations are increasingly turning to hyper-automation to identify, assess, and automate as many IT and business processes as possible. 2022 will see combinations of multiple technologies to deploy different integrated offerings. These technologies will include the following:
Artificial intelligence (AI)
Event-driven software architecture
Machine learning
Business process management (BPM)
Robotic process automation (RPA)
Integration platform as a service (iPaaS)
Intelligent business process management suites (iBPMS)
According to a Gartner forecast, the hyper-automation market will be worth $596.6B in 2022, up from a projected $532.4B in 2021. It also reported that process-agnostic software – tools deployed across multiple businesses and IT use cases – will drive more demand.
Hyper-automation is one of the best answers to people asking, "What are the best strategic technology trends for 2022?" Businesses have to adopt the tech or risk losing to the competition. It ensures more seamless processes, fostering faster business response times.
Renewable energy
Climate change is driving faster sustainable energy adoption. It was the only form of energy that saw usage increase during the pandemic. This taught the world that the battle against global warming is a winnable one since emissions were reduced by 8% globally.
According to the IEA (International Energy Agency), 2020 saw 40% more green energy generated and used. The body forecasts that the growth will continue in 2022.
The falling costs of generating sustainable energy also show that mass adoption is unstoppable.
While newer energy technologies like nuclear fusion, biofuel, and liquid hydrogen might take longer to come full circle, we'll see serious advancements in the coming year.
Blockchain
Blockchain technology has enjoyed massive adoption over the past two years. It continues to disrupt many industries, from gaming and governance to finance.
According to the International Data Corporation, companies will spend almost $6.6B on blockchain solutions in 2021, which is a 50% growth from the previous year. The number is expected to grow beyond $15B in 2024.
One of the sectors to experience accelerated blockchain adoption is finance. This is because it fosters faster cross-border payments, higher security, and real-time processing.
Web 3.0
2022 will see the continued implementation of Web 3.0. While it is still some ways out, the convergence of IoT, smart devices, 5G, and AI provides a preview of what the future holds.
Seamless internet connectivity is closer to becoming a reality now more than ever. Distributed ledger technologies and blockchain storage are driving Web 3.0 to reality. Also, smart devices that can seamlessly fetch information from the web and interact with each other show the promise of the new Internet.
The low-code and no-code revolution
Technology and data democratization has been ongoing and driving everything as a service to the forefront of technology. As a result, there's now a working deployable app or solution for almost every business process. This means companies no longer have to employ developers to write and deploy apps for specific operations.
Also, there's already an entire industry built around providing a broader population with access to advanced tools and skills.
Groundbreaking solutions like Codex will allow people without programming knowledge to generate code from human language. This means more people are given access to tools that enable them to innovate new products.
Parting Thoughts
If you've been asking what technology is coming out in 2022, you now have your answer.
Organizations now understand that the metaverse is emerging, and they must be prepared. We'll have a new digital world that runs parallel to our physical reality. That is why we continue to see companies integrate different forward-thinking technologies into their processes. 2022 will see a test of these exciting newcomers and determine how many businesses will survive.