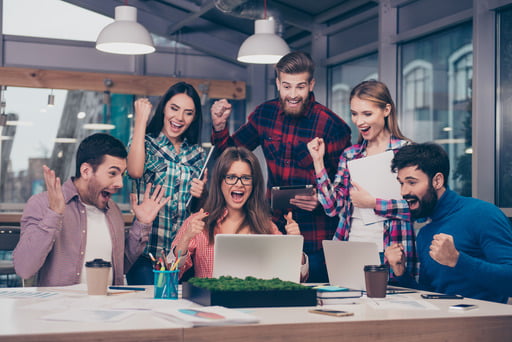 We all know how expensive - and therefore frustrating - sending large files can be. For the most part, it means paying more due to the extra size. For that reason and others, most of us tend to try and trim or alter the size of our files before sending them, which often results in reduced quality. If you've been searching for the best way of sending your large file online without paying an arm and a leg or losing its quality, then this how-to guide should come in handy.
Read through to learn some of the best techniques available when sending large files online.
Reduce the Size – File Compression
Even when you are going to use free platforms to send your file, compressing it will work in your favor. Of course, you would want to reduce the file size without compromising the quality, otherwise this would be pointless. When you compress your files, you increase the rate at which they will be uploaded or transferred. Thus, when you actually get to send the file, regardless of the method used, thanks to compression, the process will be faster. By the way, you can compress files not only on your PC but also on your tablet and smartphone.
Many people overlook a great tool that comes already preinstalled on their computers – ZIP Compression.
Get started compressing files and folders on your computer easily. Here are the steps you can follow:
If you're compressing a file on your Windows PC:
 

Locate the file you would like to compress and

right-click

it.

 

Select

Send to

and from the extended options, click

Compressed (zipped) folder.

 

A zipped folder is generated and can be viewed or accessed from your desktop.
If you're compressing a file on your Mac:
 

For example, on your desktop,

locate the file

you want to send.

 

Either

control + click

or

two-finger click

on it.

 

Select

Compress… [file name].

A zipped folder is generated separately.
Side note – ZIP compression is best when you're compressing documents and other text files. But if you are after great quality after compressing your music videos or files, then consider using RAR compression. It will be great to cut back on file corruption and data loss, ensuring your compressed version is the best quality possible. There are a lot of good ZIP compressors that you can choose to use. For example, WinZip, 7-Zip, and EzyZip.
Old School – File Transfer Protocol (FTP)
This used to be one of the most preferred and widely used methods of sharing files. However, over time, it has been left on the sidelines because the current generation prefers cloud storage and other modern methods of file sharing.
You're reading this because you would like to learn how to send large files for free. So, you don't even need convincing to read this part. You might end up preferring it over the numerous cloud storage platforms. 
There is still a fraction of those using the internet in this day and age who still prefer sending files without the hustle of file compression. Although FTP continues falling out of favor, it is designed to send large files, hence there is no need to compress your files. Getting started is actually easy. All one needs is a good FTP client that will offer or provide excellent services attached to equally great security.
You can consider the likes of FTPS or SFTP. Selecting the best method also depends on your knowledge. Here are the basics of the differences between FTPS and SFTP:
FTPS – stands for SSL File Transfer Protocol. Due to the use of SSL, this service requires a certificate to transfer data. The transfer process is completed via a control panel that follows after opening new connections. FTPS is the most common way of sending files on a secure platform via EFTP software. You can easily read and understand the communication pathways without needing an external product or additional help.

SFTP – stands for Secure File Transfer Protocol or SSH File Transfer Protocol. It's basically an SSH extension and can be used to provide file transfer capabilities. You can use only the SSH port for control as well as data. It's safer to use because the connection is always secured. Also comes with a quality background for most of its operational aspects.
Most FTP transfers are designed for big clients such as businesses. Therefore, they can easily be viewed as unusable by private individuals at home. If you like a good challenge, then you will find yourself fully drawn to this method of file sharing. Be prepared to spend a significant amount of time because the process takes a lot of time and is complicated.
If you don't have the time, energy or means to find your way around FTP transfers, then check out cloud storage.
Use Cloud Storage Environments
If you want to learn how to send a large video file for free over the cloud, be ready to start by compressing your files. As you go down the list, you will discover that some cloud platforms provide as little as 2GB free storage while there are others that are free without size limits.
FileWhopper
You can use FileWhopper at any time to send large-sized files. The site is easy to get around because a user-friendly interface is one of its best features. You can use the FileWhopper app as your assistant to easily upload your huge file. The best thing is, there is no limit on the size of files you can upload. Just, alert the recipient that the link to your video file on the site expires after 14 days and it will be deleted afterwards. Also, when the file is downloaded within those 14 days, it gets deleted soon after. FileWhopper is a safe and easy-to-use platform. It is the answer to the question: "Can one send a more than 25 GB file over the internet?"
Google Drive
One of the best cloud platforms available for public use. It offers every user 15 GB of free storage that can be used to store and share any sort of media as long as the file size fits. You can use Google Drive to back up and sync your video files across your devices. Since this platform is connected to your Gmail, it makes sharing files easier as they can be sent as emails or quick correspondence after uploading. If you feel like the 15 GB is now too little for your needs, you can always upgrade and select subscription plans that are paid-for services.
One Drive
Very similar to Google Drive. This cloud platform is for anyone interested in sharing files up to 5GB for free. After this size, you can also buy 50 GB for $2/month. There are other packages. Choose the one that makes the most sense for your pocket and according to your data usage. Before you get there, if you're a Microsoft Suite fan, subscribe to Office 365 to get an extra 1TB. Afterwards, there might be no need for monthly or annually paid-for subscriptions.
Dropbox
Another great file sharing cloud platform. On Dropbox, you get up to 2GB free storage. Sharing from this environment is easy. You will actually enjoy more if you consider upgrading to the Plus membership or Advanced membership. These might be worth your while as they also unlock more features that ease the way you use the platform.
Box
You can easily use the Box free storage option to upload and share your large files. The platform is now offering more packages at reasonable prices. If you would like to share more music files or other files, you can cross to the Business packages. The minimum Business account requires 3 members and costs $15/month. Consider using passwords to protect any files or folders shared using your Box account.
pCloud
pCloud's services are somewhat similar to those offered by FileWhopper. This cloud environment is suitable when one is sending large files as there is no limit to the file size that can be used. Additionally, the file transfer speed remains good during the transfer. If you have a superfast, uncapped internet connection, then you will most definitely enjoy using pCloud. There are also a lot of file sharing features and other extras on this site.
Masv
If you would like to share large files on a regular basis, look into the services of Masv. This platform has over 160 servers globally that are used when transferring files. Do you regularly work on files that are over 20GB in size? Do you need to send them on a regular basis? Then sign up for accounts with Masv for increased performance.
MediaFire
Use MediaFire to send your large file up to 20 GB for free.  On this site, you can successfully upload files up to 50GB with ease using your free membership plan. If that is not enough, then buy 1TB for just $3.75/month.
 There are a lot of file-sharing tools that can help you send large files for free. Just make sure to choose the one that suits your needs best.