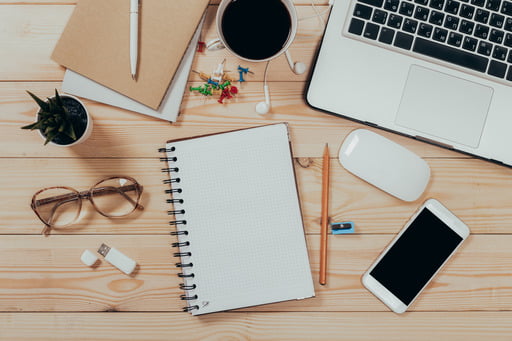 So, you've opened your photo in a photo editor. You know you want it to look nice but don't have a clue where to start? Don't fret. It's all in the editing. And by the time you're done reading this article, you will have all the necessary skills to make your images stand out and be shareworthy.
Not only are we going to show you how to start editing photos, but also the best photo editing software for beginners. You will be surprised to learn that photo editing can be a breeze, and our guide makes it even simpler to understand.
The thing is, photo editing is subjective, and everyone interprets an image differently. So, it is up to you to determine how deep you want to go and what highlights you want to bring forth.
You must be eager to learn how to remove those blemishes, brighten the picture, blur the background, or do all the other magic that makes a picture look perfect. So, without further ado, let's get straight to business.
How to Start Editing Photos
The Basics
First things first.
It all starts with great shots. Most professional photographers shoot in RAW format, for good reason. When you shoot in JPEG, the camera processes the image, discards pixels that it deems unnecessary, and makes some color adjustments. In other words, JPEG images are already compromised and don't give you much control.
You might want to sharpen your photography skills so that you'll get exceptional shots that won't give you a hard time during editing.
With so many elements involved in photo editing, you must be asking yourself, "Is photo editing hard?" "Where do I even start?" Don't sweat it. Anyone can create stunning images without technical expertise. You just have to know where to start and in which order the steps should be applied.
You will find the basic photo editing tools and features listed below in most editing programs, and they can turn a dull image into a stunningly sharp and eye-catching image. The more advanced an editing program, the more tools you will find, and the more expensive it gets. However, as a beginner, learning the basics is a stepping stone to mastering the world of photography and photo editing. Plus, you don't have to use highly advanced tools to create amazing photos.
1. Cropping
Cropping images is always the first step during editing. It helps to get rid of empty, unnecessary space or distracting elements at the edge of the frame. It allows you to direct the focus of the viewer exactly where you want it. You can zoom in on the image or even change its composition completely. The crop tool allows you to trim out unwanted detail from your photos.
When cropping an image, avoid making it too small. Try to maintain a width of at least 600px. You also want to consider other things like the aspect ratio. In most cases, photo editing tools come with different presets that you can easily select.
Once you crop your image, you need to clean it up to remove elements that you don't want in the photo. Most editing tools come with a spot remover, specifically for this kind of task.
2. Resizing Your Image
Resizing your photo is another essential photo editing trick that you will use often. Most people mistake resizing for cropping and vice versa. However, these are two different tools that offer unique functions. While cropping removes unwanted parts in an image, resizing simply shrinks or expands it to make it smaller or larger. In most cases, cropping and resizing are used together to highlight the important details and get the correct dimensions.
Modern cameras are highly advanced and able to capture images containing millions of pixels, which translates to large file sizes. If you plan to use your image on the web, such as on Facebook or Instagram, you have to reduce it to a smaller file size that can be easily uploaded.
Some platforms will automatically resize your image, lowering the resolution and image quality in the process. To be in control of the image you want to upload, do the resizing yourself using a photo editing tool.
3. Adjusting the Brightness/Exposure
To make your image look bright or dark, depending on your preference, you have to adjust the brightness and reduce the shadows. Exposure is how dark or light your image appears once you capture it with your camera. This mostly depends on the shutter speed, ISO, and aperture.
Getting the perfect shot is not easy. Luckily, you can adjust your image's exposure to your liking. Exposure is usually subdivided into:
Brightness. This describes how dark or light your image is.
Contrast. It's the difference between dark and light in the image you want to edit. A high contrast image means it has a bright highlight, vibrant colors, and dark shadows. Low contrast image, on the other hand, appears dull and doesn't have a clear distinction between colors.
Shadows. These are the darkest areas in a photo.
Highlights. These are the brightest areas in a photo.
Vibrance and saturation. This is how intense your colors are. You can choose how vivid or washed out you want your image to look by simply adjusting the saturation setting. The vibrance or saturation tool provides a quick way to boost colors in your image. While saturation boosts all the colors, vibrance only boosts the muted colors.
Sharpness. Sharpening an image dictates how fine or crispy you want the details to appear. Be careful when using this tool as it can make your photo look grainy. It is good to experiment with the sharpening feature by adjusting the slider to the left or right (increasing or decreasing sharpness) to see how the image changes.
4. Color Correction/Balance
Learn how to read the histogram. At first, you may be intimidated by the graph that looks like it came from a trading analysis. But, once you get the hang of it, you will find it simple to interpret, and pretty useful.
The histogram provides important information about your image – it's a graphical representation of the tonal range of your image. While you don't always need to use the histogram, it helps you optimize final exposure levels when editing your photo.
The graph is usually included on the screen where you adjust exposure for ease of reference. When you see a spike on the right side of the histogram, it means the lighter tones in your photo are in excess. If you notice a spike to the left of the histogram, it means your photo has a lot of darker tones. If the tones are grouped in the middle, the image is well-exposed.
5. White Balance
The white balance tool allows you to adjust the overall color tone of your image to remove any unnatural color that usually makes the image appear too 'yellow' or 'blue'. Most editing programs come with several presets that let you set the white balance with a single click.
Additionally, you may also find other options to adjust the 'temperature' or 'tint' to give your image the ideal lighting.
Photo Editing Tips for Beginners
Now that you know the basics, here are some tips to help you avoid common photo editing mistakes:
When resizing photos, lock the aspect ratio to avoid stretching the image or losing important detail. Once you lock the aspect ratio, if you adjust the width, the height adjusts accordingly, keeping the image balanced.
Avoid increasing the size of a low-resolution image beyond its capabilities. This will result in a blurred and distorted photo.
Be sure to duplicate your photo first before you crop, just in case you make a mistake and want to redo it.
Well defined and crisp photos can be quite breathtaking. However, don't oversharpen your images, as this could introduce unnecessary distortion or graininess. Keep in mind that you cannot correct blurry images by sharpening them. Some images just aren't salvageable.
What Is Best Photo Editing Software for Beginners?
To apply all the above editing techniques and tricks, you need image editing software. You've probably heard about Adobe Photoshop. But, you will also find dozens of others, including some free photo editing applications. As a beginner, you simply want a tool that helps you to organize, optimize, and edit your digital photos in a few simple steps.
Here are a few suggestions to get you started.
GIMP
GNU Image Manipulation Program, best known as GIMP, is a great image editing tool for designers looking to create stunning images. It is a good alternative to Photoshop and comes with some advanced editing features like smart selection tools and basic vector graphic support.
In addition to that, you can use the tool to open Photoshop documents. This popular photo editor is intuitive, and beginners can feel like pros after using it a couple of times.
Adobe Photoshop Elements
Adobe Photoshop Elements is a cut down version of Adobe Photoshop featuring most of the basic editing tools, like the ability to alter skin tones. If you are a designer, you may not find this tool very useful. It is best suited for photographers who are only interested in editing photos.
The best part is that it is easy to navigate and comes preloaded with useful tutorials. The good thing about Adobe packages is that you get to try their programs for 30 days, giving you ample time to decide whether it is a good fit for you.
CyberLink PhotoDirector
Photo enthusiasts will particularly love CyberLink PhotoDirectior. The interface is straightforward, clean, and loaded with powerful features. The updated version now comes with new text effects, improved color replacement, and additional layer options.
It currently retails at $49.99, which is pretty affordable considering what it is capable of doing. For starters, the noise reduction tool is quite effective, plus it comes with multiple-exposure and faux HDR effects.
Skylum Luminar
If you want an image editing tool that's really simple to use, Luminar can make the entire process fun and exciting. It lets you play with the slider to select brightness, clarity, and cropping.
You get to try it for 7 days, and if you like how it works, you only pay a one-time fee – no monthly subscriptions.
Adobe Lightroom
If you prefer to use the Adobe family of applications, but want to avoid the complexity of Adobe Photoshop, Adobe Lightroom is a good alternative. It comes with some cool features like face detection, gradient and brush adjustments, blurring tools, presets, and customizable sliders, to mention a few.
In Conclusion…
Now that you know where to start editing your images, and the best tools to kick start your editing career or hobby, the sky is the limit. Explore with different tools, play around with the features and sliders, turn faces green, or turn the skies fiery. You are in control of how you want your photos to look.
The trick is to just get one of the editing software programs and start editing. The more time you spend tweaking your photos, the more experienced you become. Thus, you can use great features, such as art pop effects of BeFunky, which help to create creative changes in the photos.
Share Your Edited Photos with Ease
So, you have edited your photos and want to boast to your friends about how good you've actually become? Or, it's a work project, and you want to share a large folder containing your edited high-quality images? We have a solution for you. FileWhopper makes the task of transferring files fast, hassle-free, and affordable. You can transfer files or folders of any size, and you only pay for what you're transferring – no annoying monthly subscriptions.
The best part is that files or folders are encrypted to ensure maximum security. Plus, downloads are simultaneous. That is, your recipient can start downloading as soon as the upload begins.
Have you selected the best photo editing software for beginners yet? Share your experiences with us, and what you like most about the tool.