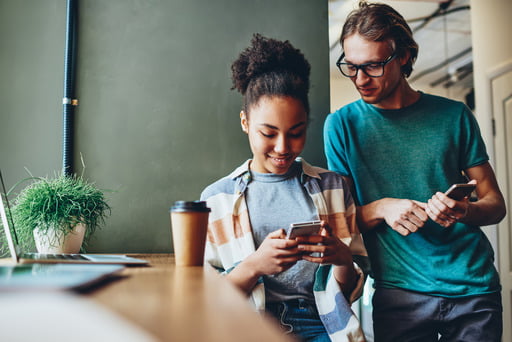 Sending large files, especially video, can be a big problem. Why?
As our technology for taking photos and recording videos continues to improve in quality, these files also get substantially larger.
This means that we can no longer send a lot of our photos and most of our videos as simple email attachments. Especially if we want to preserve their original quality.
So what can you do? How to send a video that's too large?
Fortunately, there are some good and easy ways for how to send large video files online. You can learn all the tips and tricks from this article.
How to Send Large Video Files Through Email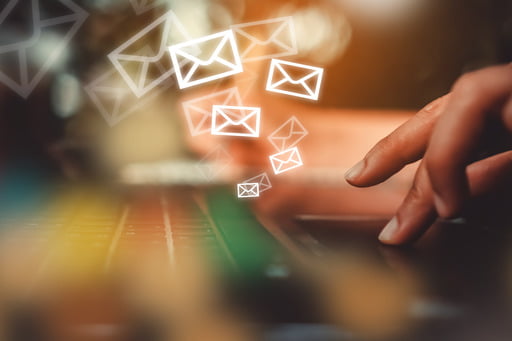 As mentioned above, email providers have limits on the size of file attachments you can send with your email. It could be 10MB or 25MB.
But these limits are so low! Just compare them to the size of your smartphone video that's only a few seconds long. And if the video is longer, it is probably much bigger than 25MB. Not to mention the size of high quality professional videos that you may sometimes want to share. There is no way that you can squeeze that within the email providers' limits.
No worries! You still have a number of options for how to send large video files through email.
A very good idea is to compress your large video file. This way you will reduce its size and get more options for sending it. If compression tools don't help, you can use cloud storage services that could be linked to your email provider.
Best Way to Send Large Video Files: Create a ZIP File
What is a ZIP video file? This is a compressed version of your large video file, which means it is smaller in size than the original file. You can create a compressed ZIP file using compression tools. Once a compressed file is created, it will be much easier to transfer it to the recipient.
But don't forget to tell your recipient that they will need to unzip the video file to use it. To unzip means to restore the large video to its original size. By the way, Windows and macOS have pre-installed tools for zipping and unzipping files.
Windows user? Follow these steps to create a ZIP file:
Right-click on the large video file you want to compress;
Select 'Send to' -> 'Compressed (zipped) folder'.
MacOS user? Follow these steps to create a ZIP file:
Right-click on the large video file you want to compress;
In the context menu, choose 'Compress items'.
Check the size of the newly created zip file. To be sent as an email attachment, it should be less than 25MB. If your zipped video file is larger, you need to use other options for online file transfer.
Best Way to Send Large Video Files: Cloud Storage Services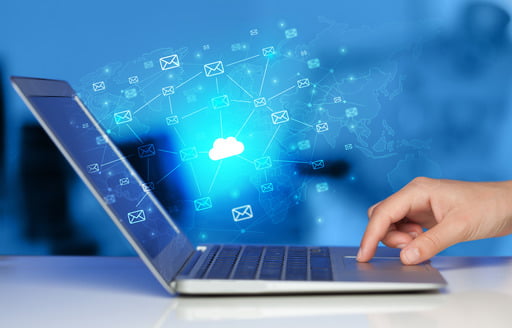 Some email providers offer an option of built-in cloud storage. This is a very convenient way to share large video files that exceed the 25MB limit.
You may already have a Gmail or Outlook account. These email providers have the option of free built-in cloud storage. So you can upload your large video file to the cloud and then share it with your recipient. Your recipient will be able to watch and download the video from the cloud.
There are some disadvantages to this method. You may once again face limits on the size of video files that can be uploaded: cloud space you get to use is restricted. If you are going to use Google Drive, there is 15GB of storage offered for free. Microsoft OneDrive and iCloud offer even less free space - 5GB.
Need more space? You will have to pay for a monthly subscription plan. If you just need to send a large video file once and don't want to waste money on a monthly subscription, it is best to use a file sharing service like FileWhopper.
Here's why:
First, FileWhopper doesn't have any limits on the size of the file you need to send. Even if you have a 10TB folder to send out, you can easily do this with FileWhopper. Plus, won't have to compress your files or sacrifice quality. So, if you are looking to send high-quality videos in their original size, FileWhopper may be the best option.
There is no subscription fee. With FileWhopper, you will only need to pay for what you are about to send. Your file transfer fee will be calculated once you upload your file. So, you only need to pay once and only when you have something to send.
FileWhopper uses zero-knowledge encryption, which is one of the highest forms of data protection available today. This means that none but you (and the recipient of the files) will ever have access to your data.
If there is any kind of interruption during the transfer process (a connection failure, computer issue, blackout, etc.), none of your file transfer progress will be lost. Once things are back to normal, your transfer will simply pick up from where it was interrupted.
Here's the best part: you can check out how FileWhopper works and see if it's a good fit right now. Your first 5 GB transfer is absolutely free.
Send Large Video Files From Android
The best way to send a large video file from your Android device is to use one of the cloud storage providers or file transfer services that specialize in huge files.
Here's some good news. FileWhopper has recently enabled file transfers on Android. Now, you can both upload and download a file on Android using FileWhopper and the recipient of the file can get it on any device (except for iOS devices).
Unlike browser transfers or a desktop client, the size limit for Android is 2GB. Still, it's much more than you can send via messengers or email.
Alternatively, you can use Bluetooth. But you may face different issues if you want to transfer really large files between two Android devices nearby.
We recommend reading this article if you want to use Bluetooth for transferring large video files:
Transfer Files between Devices Using Bluetooth
Send Large Video Files From iPhone
Want to send a large video from your iPhone? If the video file is very large, you can't use messaging apps like WhatsApp or Telegram. All messaging apps have their own limits on attaching media files. So, it is best to check out the limits in our favorite messaging app. If you are an iPhone user, you probably have iMessage. This app lets you send files up to 100MB in size.
Any other options for sending large files from iPhone?
Of course! It all depends on the situation. Want to send a large video file to a nearby Apple device? The best way is to use AirDrop. It is almost the same as using Bluetooth for transferring files. With AirDrop, you won't face any size limits and no need to install any third-party app.
How to share large video files with AirDrop on your iPhone:
Settings > General > AirDrop;
Select: Contacts Only or Everyone;
Open the Photos app and find the large video file you want to share;
To begin the transfer, hit the Share icon and select AirDrop.
Very important: Airdrop works only between two Apple devices that are nearby.
If your file recipient is not nearby or has a non-Apple device, the best way is to choose a service for big file transfer.
In this article we tried to cover the most common tips on how to send large video files to anyone easily and quickly. Want to share your ideas about sending large files? Feel free to share your comments below.
[fwa-calculator]