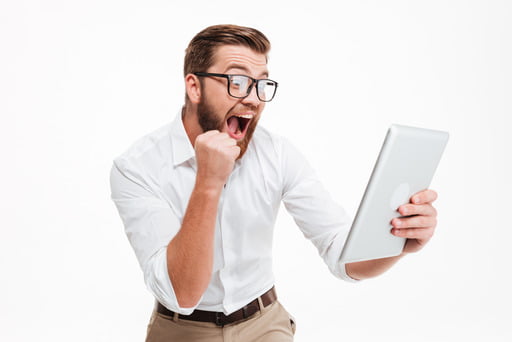 Need to send large video files from your iOS device?
Are you facing the annoying "file too large" issue wherever you go?
In this article, we will help you find the best way to send large files from your iOS devices.
There are different ways to send large videos from iOS devices. Let's go through some of the recommended options here.
In this article you will be learning a number of methods that can be used for sending large files from various iOS devices: iPhones, iPod Touch and iPad.
How to send large files using cloud storage
Whenever you need to send large files, cloud storage is probably the first thing that comes to mind. All you need to do is create an account and upload your large video, after which you will be able to share the download URL.
Google Drive is one of the most widely recommended cloud storage services. If you have a Gmail account, you don't need to additionally sign up for Google Drive, because it comes along with your Gmail. You get 15GB of storage space for free.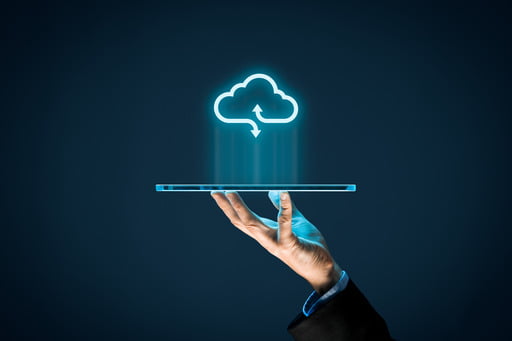 How to send large files from iPhone through Google Drive:
If you don't have the Google Drive app yet, install it;
Find and click the "+" icon to start uploading your large file;
Once the file has fully uploaded, you can click on it and choose the "Get the Link" option;
Now you can simply share this link with your file recipient.
Important: keep in mind that Google Drive has different access levels. So, before sharing any large files you need to allow your file recipient access to them.
If you want to send large files through Google Drive for free, you should find out the limits first. At the moment, Google Drive lets you share large files from your iPhone as long as they are within 15GB (your total free cloud storage capacity on Google Drive). If you need more space, you will have to buy a monthly storage plan.
How to send large video files between iPhones or to iPad with AirDrop
If your file recipient also has an iPhone, the easiest way to send large files to them from your own iPhone is with AirDrop. The awesome thing is that AirDrop has no file transfer limits! AirDrop is similar to the Bluetooth option on Android devices. To use this option, the file recipient should be physically located close to you. You can also use AirDrop if you want to transfer files between your iPhone and iPad.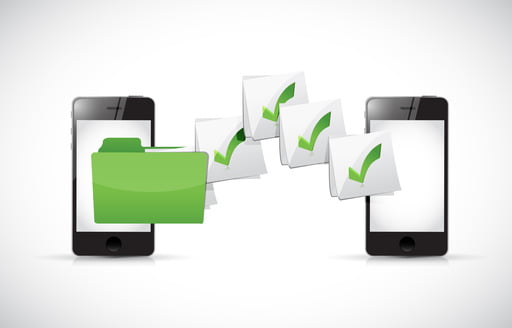 Guide to sending large files between iPhones, or to iPad, with AirDrop:
Go to "Control Center", find AirDrop and turn it on;
Choose the option to be seen by everyone around;
Select photos and videos you want to send;
At the bottom-left, click the icon to share.
Remember that your file recipient also needs to turn on AirDrop on their device. And that's it, now you can use the steps above to share large files like photos or videos from your iPhone with other live AirDrop-enabled iPhones/iPads anytime you need.
How to send large files from iOS devices to Android or PC
Just a few years ago, sending large files from iOS devices to Android or Windows computers was a very difficult task. Today, however, it's not a problem anymore, as networking protocols have since come a long way.
There are different apps that will help you easily transfer large files. One of the free apps that comes recommended is SHAREit - Connect & Transfer for your iPhone.
With this app, you can transfer huge files between iPhone and Android or Windows devices.
This app is also available for computers, so to send your large files from an iPhone to a computer you can simply use the 'Connect to PC' option.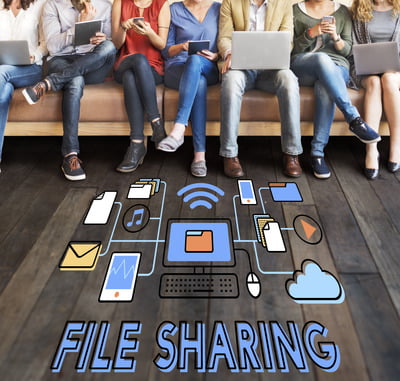 A good alternative to the SHAREit - Connect & Transfer app is Zapya - File Sharing.
And remember, there is always the old-school way to transfer large files without cloud storage or a wireless environment. That's direct transfer using a USB cable. Just connect your iPhone to PC and copy anything you need. Ofilr use the SHAREit app for this transfer as recommended above. For Mac users, you can also take advantage of the AirDrop feature.
How to send large videos from an iPhone with FileWhopper?
You can also use FileWhopper to transfer large videos from your iPhone to another device. In fact, FileWhopper may be the most efficient option for sending large files.
First of all, with FileWhopper, you can send files that are really large: there are no file size limits for online transfers. For mobile transfers, you can send videos as large as 2GB.
Second of all, unlike with most cloud storage services, you won't have to commit to a pricey long-term subscription when using FileWhopper. Instead, you will only be paying for the one file you are transferring.
Finally, using FileWhopper is very easy. You will only need to download a tiny app that will auto-delete once the file has been transferred.
How to send a large video file from an iPhone? All you need to do is head to FileWhopper.com on your iPhone and follow the file transfer instructions on the page. File size limit for mobile transfers is currently 2GB — which is generally enough for most videos you would record with a phone.
Note that while you can easily send video files from an iPhone using FileWhopper, downloads are currently unavailable on iOS devices because of security restrictions. But the recipient of the file can easily receive the videos you've sent via any browser on a Windows/Linux/macOS device or Android phone.
Now you know how to send large files from your iPhone, but what you experience in real life may sometimes be different because of new device versions and incompatibility. Try different methods and find what works for you.
Hope you found some new information here about sending large files, such as photos or videos, from your iOS devices using cloud storage, wireless and wired channels.
You can try using these techniques right now and share your experience with us in comments below!
[fwa-calculator]