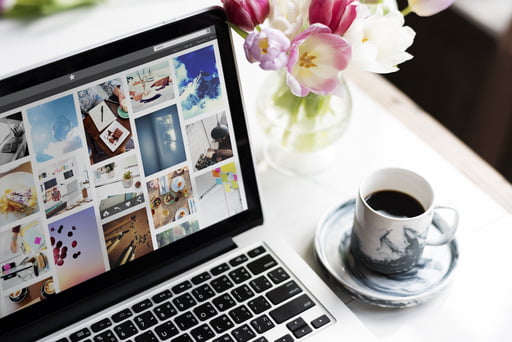 In the last decade, we've shared more pictures than ever before in history. From the use of MMS to sharing our lives via Instagram Stories, we have come a long way when it comes to visual representation online. Even businesses have come to appreciate how the use of pictures improves their brand awareness — and even helps better visualize internal company processes. The ability to send multiple photos without adding bulky email attachments is a skill most of us would like to learn.
As online photo sharing increases, people are becoming more interested in learning how to send large photos — and a lot of them — online. Most of us want to be able to send our photos without them losing quality. And the struggle is real.
Photography and photo equipment keeps improving and changing, and by doing so, brings a lot of great features to the way we interact. We are interacting with lots of visual content and as our photos get higher in quality and larger in size, they are also becoming more difficult to share.
If you're looking for how to share high-quality photos for free without having to individually select pictures, we have the information you need. Read this 'how to' article to find five easy ways of how to send photos privately and securely without the stress of selecting one picture after the other.
1. Social Media
The first thing that comes to mind is simply sharing photos online using popular Meta platforms like Facebook and Instagram. With both these apps, you can share photos both publicly and privately, share them in groups, tag other people — and more.
Instead of constantly having to ask your friend to share pictures you are in, they can simply upload them via any of these apps and tag you in the photos. They can also send you photos privately in the apps' messaging apps.
Is social media an efficient way to share photos? In many ways, yes. However, there are definite downsides as well. First, your photos will be reduced in quality. Second, you will need to be open to having your photos out in the open, which can be quite uncomfortable for some people.
Not your cup of tea? Check out how to send a picture to someone.
2. Google Photos
Google Photos is found under Google Drive. In fact, Google Photos is one of the most used platforms and appears almost on every list that is related to sharing pictures. This photo sharing feature is the answer to how to send high-resolution photos for free to everyone regardless of the platform the recipient uses. As long as they have the correct link, they will be able to open the pictures shared. You get up to 15 GB of free storage to use in Google Drive, so you might have to delete other files or upgrade to a paid membership level which has a yearly subscription.
The only downside of Google Photos is that it collects all metadata and can end up sending links to photos instead of the actual photos.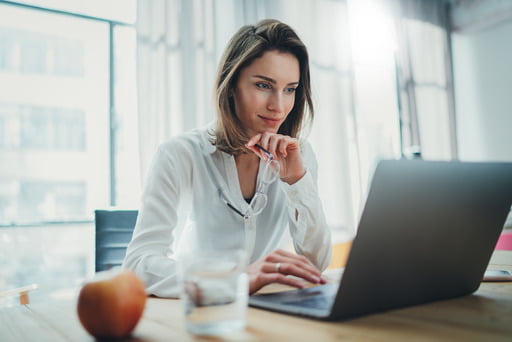 3. Dropbox
The service is quite similar to Google Photos, but it offers smaller free storage of just 2GB. Dropbox provides you with reliable syncing, and it is fast and super easy to use. Since it is widely popular, most people will feel safer opening shared picture links that are from Dropbox. To increase your space, you must invite new users to the platform. This also opens limited storage space, and should you wish to share bigger, you need to pay for more storage, which can prove somewhat expensive.
Keep on reading to find out how to share your big photo files.
4. AirDrop
This is another great app for sharing high-quality images of large volumes, and it is most likely to come up in a search for how to send multiple photos for free on an Apple device. AirDrop is a great option for those using Macs or iOS devices. The app provides an easy, seamless method of sharing with other Apple users.
Most iCloud users are concerned about privacy, and AirDrop provides a secure platform. However, everyone from the sender to the recipients must be Apple users to access AirDrop and its services. Where there is a need to send pictures instantly and the sender and receiver(s) have Apple IDs, AirDrop is the best way to share images. It uses Bluetooth to create a peer-to-peer Wi-Fi network between devices, thus enabling each device to create firewalls around the connection and encrypt the files being shared.
The main disadvantage of using AirDrop is that if your settings for discoverability are not limited to Contacts Only, then you might end up receiving any stray photo from nearby devices. Also, this app is only available for Apple devices.
5. FileWhopper
While the other four methods may prove to be more popular, they present minor problems that make them unsuitable for many users. If you're interested in how to share photos without losing quality over a secure portal, then FileWhopper is your answer. And it's pretty easy to use. The process requires you to:
Select your file or folder with all the photos that you would like to share.
Get a price quote based on the file/folder size.
The tiny FileWhopper app will help you upload your file/folder in record time.
Once the file or folder has been uploaded, you get a unique link to share it with whoever you would like to have access to the photos in the file/folder.
FileWhopper provides you with a password to secure your encrypted file.
With the FileWhopper app, there is no data loss, so feel free to upload and share as many photos as you want. Since the service comes with file encryption, you're guaranteed that only the right people will have access to your photos.
There are a lot of benefits that come with using FileWhopper, the most obvious being the absence of subscription fees. You pay a one-off fee depending on the file size. Use FileWhopper as you want and send files without data limits.
And if you regularly share large amounts of data over the web, you'll be thrilled to know FileWhopper has a more advanced file transfer option in the pipeline: FileWhopper Business. It is a state-of-the art solution for users who need to send numerous files and folders on a regular basis with minimum time and effort. FileWhopper Business allows you to purchase transfer packages – specific amounts of prepaid data that can be used for multiple file transfers.
You can get a 100GB, 500GB, or 5TB package depending on your needs and share data within that amount. Your package does not have an expiration date, and you can share your FileWhopper account with colleagues. With FileWhopper Business, file transfers get noticeably cheaper and more convenient than with a personal FileWhopper account – you pay less for each GB of sent data and get to enjoy FileWhopper's reusable app for extra convenience. Stay tuned and be the first to grab the new tool once it gets released.
[fwa-calculator]