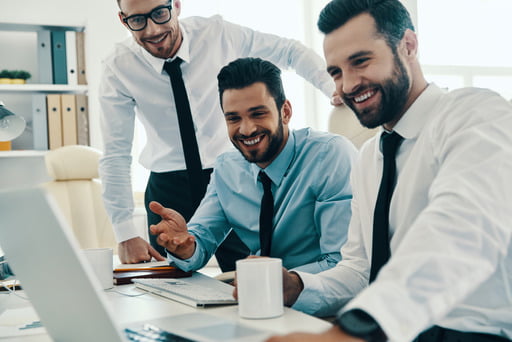 If you're in search of a top external solid-state drive, then you're in the right place. In this article, we have compiled a list of the best portable SSDs that can help you carry valuable data around safely and securely.
SSDs are the best tools when it comes to carrying around important information. Unlike the old-fashioned HDDs that have mechanical components and therefore can easily get damaged after being bumped, an SSD is designed to withstand knocks and bumps. An ideal external SSD is one that is a hybrid of speed and capacity. It should also be compact so that you can easily carry it in your pocket or bag.
When we talk of the storage drive, capacity is always key. No one wants to run out of space and search for another SSD. Therefore, the best portable SSD should be capacious so that you won't risk running out of space.
One thing for sure is that with an SSD, you inherently get amazing speed benefits. However, among the best external SSDs, you should choose the one with the right amount of storage for you. If you are looking to store heavy files such as raw videos, images or music, then you should consider storage above 1TB. However, in some cases, 500GB might be enough to keep your important files and folders safe and secure.
Now, let's take a look at what makes the best external solid-state drive:
Speed - we all know SSDs are faster than HDDs, but first answer this question: is the one you are selecting faster than other SSDs?
Size - the bigger the size, the more cells the SSD likely contains. More cells mean a longer lifespan, but is a huge SSD convenient enough to carry around all day?
Capacity - in most cases, the budget and purpose of use are what determines the capacity of the drive you need.
Protection - remember, you will be carrying your external SSD around, hence the need for it to be rugged and designed to survive bumps and knocks.
Type of connection - it is important as old connection types may hinder the speed when transferring data, therefore leading to bottlenecks where data cannot be transferred as fast as the SSD can read and write it. Therefore, you need a cable that is up to par, so, instead of USB 2.0, you should consider USB 3.1 Type-C.
What Are the Best Portable SSDs?
We have compiled our list of the best external solid-state drives. Remember, what may work for someone may not work for you, hence the need to first understand what you need an SSD for to ultimately select the one that best suits your needs.
Samsung X5 Portable SSD
✅ High performance
✅ Encrypted
❌ High-priced
❌ Not water-resistant
There is a good reason why we had to put this drive first on the list. The Samsung X5 Portable SSD is a result of a combined effort between Thunderbolt 3 and NVME. The drive delivers top-notch results with ease. If speed is what matters above everything else with money being almost no problem, then this is the perfect fit for you. Available in capacity options of 500GB, 1TB, and 2TB, this SSD lets you take full advantage of the super-fast speeds. However, speed always comes at an expense. For starters, we have the high-priced tag, and then comes the size of the SSD, which is super large. For instance, the weight of Samsung X5 Portable SSD is 150g, which is three times more than the Samsung T5. However, the size still fits the description of it being portable while not being a miniature item. The drive does not disappoint when it comes to performance, which is what most of us are here for.
WD My Passport Wireless SSD
✅ Shock-resistant
✅ Excellent connection speeds
❌ No extra speed on Wi-Fi
The Western Digital brand is no stranger to most of the pro photographers thanks to the WD My Passport Wireless SSD. This brilliant device is created with photographers in mind as it gives a great experience when travelling and storing images. This wireless SSD allows users to view and transfer data remotely. This is a great feature as you don't need to be connecting cables to transfer data. However, users are not able to experience maximum speed over a Wi-Fi connection. The drive connects using USB 3.0, which is quite impressive when it comes to speed but not as fast as USB Type-C or Thunderbolt. The drive also features a built-in SD card reader. With all of these features and a rubber bumper, the WD My Passport Wireless SSD is by no doubt one of the best SSDs to consider.
Seagate Fast SSD
✅ Great performance
✅ Fair price
Seagate is among the leading brands when it comes to producing data storage devices. The brand lives up to its reputation when it delivers this portable SSD to the market. The Seagate Fast SSD is astonishingly slim in design, measuring only 9mm in thickness. To top that, the drive comes at an affordable price. It produces great results complemented by a great design that makes it easy to carry around.
Samsung T5 SSD
✅ Very Fast
✅ Compact
❌ A bit expensive
Samsung is a formidable brand in the SSD field, and it has been dominating the market by producing reliable external SSDs. That is the reason why we have two Samsung devices featuring on this list. This SSD has an amazing design that makes it easy to carry around. It uses the incredibly fast USB Type-C connection, which pushes the SSD to the last drop of its performance. If your PC lacks a Type-C connection, don't worry as the drive is also compatible with USB 3.0 and USB 2.0. Although the drive comes at a high price, there is no doubt you will enjoy every cent you spent on it.
Adata SE730H Portable SSD
✅ Small in size
✅ Delivers excellent performance
❌ High price
❌ No color options
Ranked among the best and fastest external drives, the Adata SE730H Portable SSD manages to deliver an amazing user experience. This SSD is fully packed with great features that make it ideal for those who like to travel anywhere with their valuable information in their pockets. The drive is compact and delivers decent speed. It is also rugged, making it shock-resistant and safe from being water-damaged. The drive weighs about 37g, a figure that dwarfs many other drives on the market, making it the best portable SSD on this list. Also, the Adata SE730H Portable SSD comes with high-end encryption technology. 
Adata SD700 External SSD
✅ Good performance
✅ IP68 Rating
❌ Doesn't support USB Type-C
The Adata SD700 Portable SSD is extremely cheap compared to other drivers on this list. It is suitable for those in search of a reliable drive that is rugged and able to provide enough space at an affordable price. The drive comes in 256GB, 512GB, and 1TB sizes. The speed offered is good, and the storage drive is safe from knocks and bumps as it has a rating of IP68. The major let-down with this SSD is that it doesn't support the latest Type-C connection, denying users the experience of using an ultra-fast connection.
CalDigit Tuff Nano SSD
This SSD is compact and features rubber protection. It is small in size, making it suitable for travelling. It delivers fast speed as it uses NVME technology. With a robust design that is IP67-certified, the SSD can be immersed in water. It is also dust-tight, making it easy to clean too. The drive is shock-resistant, managing to withstand 3M drops, and compatible with many systems as it comes with USB-C and USB-A connections. Take it anywhere with you without the fear of limitations. Although pricey for the average user, the drive can entice pro photographers and filmmakers with its blistering speed and robust travel features. There is also a selection of colors available, making it easy to match it with your other devices.
G-Technology G-Drive Mobile
Although not among the cheapest drives on the market, G-Technology manages to deliver something durable. The rubber casing can survive a lot according to the IP67 certification. The performance of this SSD is also impressive, and its design is simply stunning, giving the drive a futuristic look. For those who like to travel and do extreme sports, this may be the right external drive.
Transcend ESD400K
This SSD manages to deliver excellent performance and impress with its portable design. It is light in weight and slim, which makes it easy to carry around in your pocket or bag. The drive also offers a variety of capacities, ranging between 128GB and 1TB. Speed is not that impressive if we are to compare it to other SSDs on this list, but it can dwarf a range of portable SSDs out there. It's a great drive for office and home use.
FileWhopper - The Best Way to Transfer Large Files & Folders
Tired of splashing out money on sending large folders and files securely? FileWhopper is here to assist. Using the service, you can transfer a file or folder of any size to as many as 8 recipients at a reasonable price. To top that, your files are kept securely for up to 14 days (extended to 3 months upon request), giving your recipient(s) enough time to download the data. The best thing is, FileWhopper is a pay-as-you-go service, meaning you pay only as much as it is needed to transfer the amount of data you upload. No monthly or annual subscriptions are required.
Here is what you need to do to use FileWhopper:
✅ Install the small FileWhopper app and use it to upload your data.
✅ Copy the link to the uploaded content and share it with your intended recipient(s).
✅ Share the password provided by the service for data decryption with your intended recipient(s).

With FileWhopper, there won't be any nasty surprises that spring from nowhere. You upload your files or folders, and they are transferred to your recipients in the most secure manner possible.