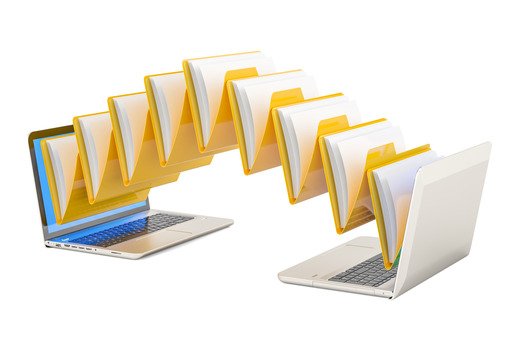 Have you ever realized that some URLs and their shortened versions look like something cooked out of Hogwarts? Not everyone trusts such URLs. This can be frustrating if you have a particular URL to share with others, but it has some random gobbledygook look that isn't easy to trust. This can be a deal breaker, not to mention a hindrance to your professional conduct.
If you have ever experienced this, then you've most probably searched for how to use nearby sharing on Windows 10. We know of a feature that is useful, but very few know much about it. The Windows 10 April 2018 Update came with 'Near Share' a feature that allows Windows users to beam files across the table in one swift move. The feature is also popularly known as Nearby Sharing.
Near Share was first introduced as a part of Windows 10's Insider Build 17035 as an ad-hoc replacement for the 'Sneakernet" of trading USB keys. It's compatible with version 1803 or later. You can check your version of Windows by clicking the Start button > Settings > System > About. Select to view Device specifications > System type. This will show you whether you're running the 32-bit or 64-bit version. Near Share has been quickly duped as Microsoft's equivalent of Apple's AirDrop and it deserves the title. Read more to understand how AirDrop makes file sharing super easy to achieve.
A quick test of Windows' Near Share, however, revealed that this app is not all fancy roses. It works but to a certain extent. If you are only sharing webpage URLs and tiny files, then this is the perfect feature to use. However, for large files and anything else, it doesn't have consistent results.
How to Set Up Nearby Sharing
If you are interested in how to share files between Windows 10 computers, then continue reading this section. The first step (this is not compulsory) is to consider renaming your PCs. The two PCs that will wirelessly beam files between each other. A Quasi-random device name is assigned by Windows to each PC by default. You will discover that a Surface device might carry a name such as DESKTOP-4BFG36P or something similar. When using your PC for everyday tasks, the PC name doesn't bear that much significance. However, when sending, sharing and transferring files, this might lead to confusion. You will need to change your PC name to one that you will be able to easily recognize. So, go ahead and change both PC names (if you hadn't done that already).
To rename your PC within Windows, go to Start, then: Settings > System > About. There will be information about your device and the name, click Rename this PC to change the name to something you can easily recognize. Don't use spaces, only select a new name made up of letters and numbers without any spaces. Once you've renamed your PC, you'll be prompted to reboot. Do as prompted for changes to be implemented. Once your PC restarts, you are ready to not only learn how to share across Windows 10 devices, but get started with the sharing of small files and URLs.
How to Use Near Share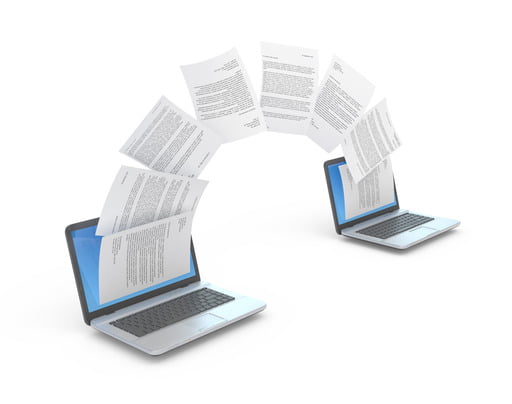 To enable and fully use Near Share, both PCs in the network need to be up-to-date with all the latest Windows updates. Otherwise, make sure that they are part of the Insider program. Within Windows, Near Share is automatically disabled. You need to manually turn it on by following these steps: Settings > Home > System > Shared experiences. Toggle on the Nearby Sharing button.
The permissions associated with Near Share are simple and easy to follow through. For your protection and ensuring that security and privacy are maintained at all times, you can either allow nearby devices to send you files or limit them to your few selected PCs. Specify the folder where received files will be stored. If you know how to set up, you basically know how to use the Near Share feature.
Using Near Share is just the same as setting up. Once you have set up. You're good to go. Just remember some fundamentals:
When using Near Share, you need both Wi-Fi and Bluetooth connectivity. Bluetooth establishes and maintains the connection whilst Wi-Fi helps transfer files across a common network. For a successful transfer, both Wi-Fi and Bluetooth must remain on during transfer.

For better wireless beaming of files to nearby PCs, know that Microsoft Edge browser and Windows Explorer are the two apps best suited for sharing information via Near Share. Each of them provides you with a Share option. In Microsoft Edge, the Share button is located in the upper right corner like an arrow coming out of a box, in Windows Explorer, it's among the options that come up when you right-click on a particular file.
In some Windows apps, the Share button means something different. For example, in OneNote Window 10, the button refers to collaborative editing. If this is the case, then the file won't be beamed from PC to PC, you will access it but only have the privileges selected by the file author.
Clicking the Share button from whichever browser opens the Share window with the usual options of availing the file via Skype, Mail, OneDrive and other apps such as Facebook. There is also another tier of options that opens up with Near Share – that of nearby devices that your PC cam beam the file to.
If you select to Share to another PC, a send request arrives as a notification on the receiving PC. When the Send file request is accepted, the file sharing process begins. Unless otherwise specified within the Settings menu, the shared folder will automatically go in the Downloads folder.
Near Share Performance
Near Share sends files at a super slow rate, even though it uses a Wi-Fi connection. As a result, it works best for sharing small files when you need to wirelessly beam them across computers. If you have tried and failed sharing via email or don't have a USB, then Near Share is the next best option.
Since Near Share uses both Wi-Fi and Bluetooth, both need to be left on throughout the transfer. Your Wi-Fi connection will also somewhat determine the speed of sharing even though Near Share is a slow platform. Essentially, your Wi-Fi speed has no impact over the performance of Near Share, just that the connection needs to be strong enough. Based on performance tests and reviews, uploading to other services such as OneDrive and Google Drive is just over 3 times faster than using Near Share. Your PCs must remain close enough for Bluetooth connectivity to be strong and also within a Wi-Fi zone as you share files between systems.
More work has since been done to improve the speed and performance of Near Share. Now, one can send files at low speeds again but at a rate that's a little faster than when Near Share was first tested in April 2018. The main reason Near Share remains popular is that it's more practical and simpler to use. After sending your small URL wirelessly, Windows prompts you to either Save or Save and Open a file with Near Share. With the second option, you can beam a URL from one PC to the other, then automatically open it within Edge or Explorer.
Additionally, apps such as Dropbox and Word auto-generate quick links to open shared content and can sometimes open an associated email app to send these URLs wirelessly.
Basic Needs for Near Share
Near Share arrived into a market already dominated by other wireless sharing technologies. Of course, it was a necessity for Windows users as they don't get the luxury of sharing using AirDrop. But, given that it is generally slower than even its predecessors, Near Share needs more tech work in improving its performance—speed to be precise.
Another great addition that will propel Near Share to better levels of competition is the ability to cut and paste between the two PCs in the same manner as Logitech's Flow Software and the Microsoft app Mouse without Borders. Microsoft can also look into a broadcasting capability to boost the performance of Near Share. More people will become attracted to Near Share if the app enables sharing files and sending links to more than one PC at a time.
Increase Your Options Beyond Near Share
If you are interested in sharing files to others without the use of USB, then consider a service such as FileWhopper. The only limit to what you can send and share depends on what you need and if you are willing to pay for the service. Otherwise, everything else about FileWhopper suggests professionalism and makes the wireless sharing of files to colleagues an easy thing to accomplish. For the protection and increased privacy of your files, you can use a password in addition to the end-to-end encryption provided by the website.