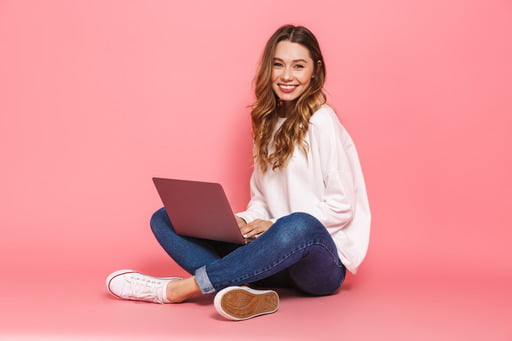 About two decades ago, transferring large files was a costly venture. To transfer large amounts of data, you had to employ the services of a courier or look for cheaper (albeit longer) ways to deliver them. Cheaper ways meant using regular mail, and it took your data anywhere from days to weeks to reach its destination. As a media worker or marketer, imagine having to wait days for your videos, photographs, or banners to reach your collaborators. This made collaboration more stressful than it had to be – not to mention the money you had to spend to transfer bulky hard copies.
Then came the digital era with its technological inventions. It became easier to transfer large files using compact discs (CDs), flash drives, and DVDs. However, the problem was that you still had to transfer them to their destination by using couriers and regular mail.
The invention of online fast file transfer tools was a welcome change. It became possible to transfer large files over the internet, straight from your computer. However, it was a costly option meant only for the financially buoyant. Imagine having to transfer 50 GB (gigabytes) worth of files at a price of $50 per 40MB (megabytes) of data!
The good news is that you don't have to spend that much anymore to transfer large files. With the advancements in technological capabilities, you can transfer huge amounts of data over the internet in a matter of minutes without spending a fortune. You just need to know the right tools to use. In this article, we will be revealing this open secret to you.
Here are the fastest file-transfer tools that you can use for sending large files:
1. FileWhopper
FileWhopper is one of the top software tools for transferring huge files over the internet. With this nifty tool, you can transfer files and folders of ANY size! It uses a tiny desktop app, which means you don't need to worry about it taking up a lot of storage space. In addition to this, it encrypts all your data during transfer to protect you from data theft.
Another great thing about this tool is that it gives you a price quote based on the size of the file or folder that you want to transfer. You pay as you go, and no subscriptions are required. It even stores your files for up to 14 days at no extra cost. It also gives you the option of storing your files for longer than 14 days for a small purchase fee.
2. WeTransfer, MailBigFile
Two other services that allow you to transfer large files over the internet are WeTransfer and MailBigFile. They offer free services, allowing you to transfer files of up to 2 GB in size. This is especially useful if you only work with files that are within this size range. The great part is that you can use these services to send large files to any recipient's email.
To use these apps, you have to upload your file to the cloud service of the app you would like to utilize. A download link will be automatically generated. You will be able to send it through email. The recipient will open the link to download the file, and you will receive an email notification once the file has been downloaded. Pretty cool, right?
If you'd like to transfer large files (of up to 20 GB in size), MailBigFile and WeTransfer offer paid services that allow you to do this.
3. Dropbox, Google Drive
While Dropbox and Google Drive are designed to serve as cloud storage tools, you can also use them for file sharing and transfer. Considering that you can use them to store large files over a long period, it makes them a great option for sharing files for free. Dropbox allows you to store up to 2 GB worth of data, while Google Drive gives you cloud storage of up to 15 GB!
To use these storage options as file-sharing tools, all you have to do is enable file sharing for the file that you wish to share. This will automatically generate a download link, which you can send to the recipient. There are no limits to the number of downloads per file. This makes these services great for sharing big files with a large number of people.
While you can't achieve high upload speeds that you get to enjoy with Filewhopper, you still get a decent upload speed that'll get the job done. If you need to upload and store more data, you can expand the cloud storage size by purchasing the subscription plan that'll cover your needs.
4. Your Own File-Sharing System
This option is meant for advanced users who have the technical knowledge needed to run a website. It is especially useful if you need to have a large number of files always available to a large number of people. The advantage of creating your file-sharing website is that you don't need to delete files after a few days to create more space. Your files will always be available on your site for your users to access.
What's more, you can restrict who has access to these files by granting special user permissions and setting up privacy options. You can even set up how many times each file can be downloaded.
Your data storage limit will depend on the hosting server that you choose to use. However, hosting providers give you the option of purchasing more storage space. This option can be a lot cheaper than paying online services to execute your file transfers.
5. Email
Email is a great tool for transferring files that are up to 10MB in size to a recipient's inbox. If you deal with media files that are not extravagantly large, it should serve you well. You can send pictures, presentations, and documents.
The downside to this tool, however, is that the recipient's inbox might be limited, which means that they might not be so pleased to receive a large email. This is especially true if the individual is using mobile data to download files on their smartphone.
6. PDFelement Pro
Have you ever considered the possibility of compressing a big document to a smaller size before transferring it? PDFelement Pro makes this possible by giving you the option of compressing your PDFs by as much as 80% or more. You can even split up a big file into different sections and send them separately via email. This makes it possible to send large files through email even with inbox size limits. In addition to this, the tool is integrated with apps such as Evernote and Drive, allowing you to share large files to these apps directly from PDFelement Pro. This tool is great for businesses as it lets you choose and extract specific portions of your document that you wish to send. You no longer have to send a whole document. You can simply extract the section you want to transfer and send that section alone.