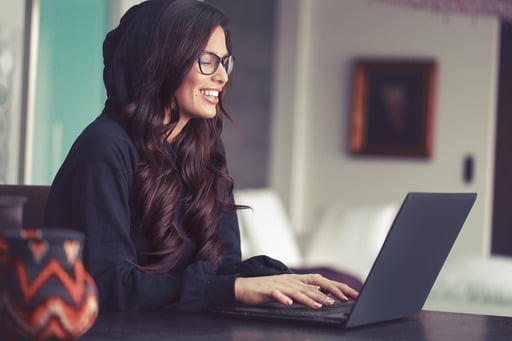 It's the twenty-first century, and information on the internet leaks so fast. Have you ever considered using a service that keeps your sensitive information secure online?
A VPN does that for you. More people are starting to recognize the importance of using a VPN. And more and more VPN services are appearing on the market. But what exactly does a VPN do? Keep reading to find out.
What Is a VPN?
A Virtual Private Network (VPN) is a technology that establishes an encrypted connection between a device and a network over the internet. VPN ensures your data is safely transmitted – that is, unauthorized people on the internet won't have access to your information. This is especially important if you are working remotely or transferring sensitive information.
People who access the internet from their smart devices will benefit from the privacy features a VPN provides. For instance, through the use of a VPN, you can access media content restricted in your country. It does this by allowing you to appear as though you are connecting to the internet from another country.
Now that you know what a VPN does, you may also want to ask how to get a VPN. The good news is, installing a VPN is just like installing any other app or program on your device.
How to Choose the Right VPN
There are many VPNs out there, making it hard to choose the right one for your device. Therefore, look for the features you need before deciding.
To be clear, you will get better services and excellent security from paid VPNs. It costs companies a lot of money to provide secure VPN services, so they cannot do that for free.
If you're going to install a VPN, seek these features:
Paid services
A no-logs policy
The best VPNs require few or no details from you, keeping you anonymous should anything go wrong.
If you are looking for a VPN that does the best job of securing your online information, then read on. In this article, we'll compare two of the best VPNs available.
As the use of VPNs keeps increasing, many companies are competing with one another. They are adding extra features and constantly improving their VPN services. We have compared two of the most popular VPN services in 2021: Surfshark and CyberGhost VPN. Keep on reading to choose the one that suits you better.
Surfshark, although having a smaller network, is known for its speed and is packed with top-notch features. Here are the service's main characteristics:
Number of servers: about 3,200 servers
Number of server locations: about 65
Jurisdiction: British Virgin Islands
Cost: $2.49 per month
If you have a large family or team, Surfshark may be the most suitable VPN for you. This is because you can connect unlimited devices to your Surfshark account. In other words, you can run your VPN for the entire home or office.
Surfshark offers other services, like anti-malware, ad-blocking, and tracker blocking features. If you want to hide your online footsteps, Surfshark offers three modes to help you achieve this:
The Camouflage mode masks your VPN activity so that no one knows you are using a VPN to access your internet.
The MultiHop mode pulls your connection through multiple countries to hide your footsteps.
The NoBorders mode allows you to use the VPN in a restrictive region.
The Pros of Using Surfshark
Unlimited device connections
Three modes to hide your trail
Fast speeds
Static servers
Easy to navigate
Ad blocker
Safe
The Cons of Using Surfshark
The Cost of Using Surfshark
Compared to other services, Surfshark's subscription is expensive. It costs $12.95 per month. You can start with the cheapest subscription plan to decide whether you like the service.
You can purchase a subscription plan using your credit or debit card, Amazon Pay, or PayPal. You can also pay with cryptocurrency.
If you cannot afford Surfshark, there are other cheap and worthy VPNs to consider.
The Features of CyberGhost VPN
A fast-growing server network
Split tunneling
Number of servers: 6,800+
Number of server locations: 111 countries
Number of IP addresses: Unknown
Static IPs
Jurisdiction: Romania, UK (parent company)
Encryption: AES-256
Number of simultaneous connections: 5
The Pros of Using CyberGhost VPN
One of the cheapest VPNs available
No leaks
A kill switch
The Cons of Using CyberGhost VPN
Unreliable ad blocker
Slow speeds
Questionable track record
No guaranteed privacy
CyberGhost has a better interface on Android and better usability on macOS.
The Cost of Using CyberGhost VPN
You can pay $2.25 per month for CyberGhost VPN's three-year plan. You can also get a 6-month subscription for $7.99 a month, or you can go for an expensive plan at $12.99 a month.
You can purchase a subscription plan using your credit or debit card or pay via PayPal, bitcoin, or cash in some countries. A yearly subscription plan comes with a 45-day money-back guarantee.
CyberGhost VPN vs. Surfshark: Which Is Better in 2021?
If you are confused about which VPN is better, perhaps a comparison between the two will help you decide.
The information below shows the similarities and distinctions between CyberGhost VPN and Surfshark so that you can decide which is appropriate for you depending on your priorities. It is also worthy of mention that both VPNs are secure, but Surfshark does not keep track of your activity.
Here is a list of similarities between the two tools:
Both have a kill switch.
Both offer split tunneling.
Both have an ad blocker.
Both have an online tracker.
Both have data compression features.
Both have the automated HTTPS redirect function.
| Features | CyberGhost VPN | Surfshark |
| --- | --- | --- |
| Netflix access | Present | Present |
| Log policy | No logs | No logs |
| Money-back guarantee | 45 days | 30 days |
| Double VPN | Absent | Present |
| Dedicated IP | Present | Absent |
| Email leak notifications | Absent | Present |
Conclusion
When selecting a VPN, ensure you do proper research and choose the one best suited for your online purposes. After installing it, make sure you remain on guard. While there is no doubt that VPNs foster privacy and security, you should know that they cannot protect you completely. Technology has gone way overboard, and there are so many ways to track you online.
The good news is, you can safely and securely transfer files and folders of any size online with FileWhopper. It is foolproof, user-friendly software that protects your transfers with zero-knowledge encryption and requires no subscriptions or other long-term commitments. You pay as you go, and your payment depends on how much data you send.