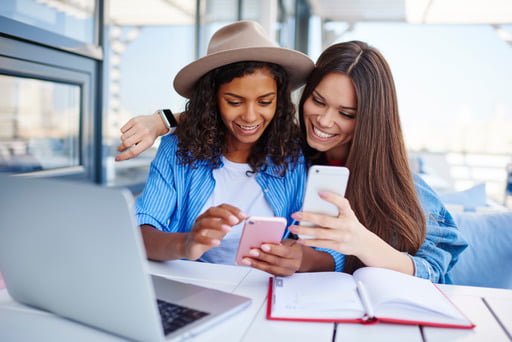 Before you get lost in the beauty that is these social media platforms and what they offer, take a look at this file uploading service known as FileWhopper. Using FileWhopper, you can get ahead of the competition as the platform comes with a tool that helps you to upload files of any size, no limitations. If you're looking to maintaining the size and integrity of a video shared via either WhatsApp or Telegram, then you can use FileWhopper. Here is how:
Visit www.filewhopper.com and choose your File/Folder to get started.
Use the site tool to help with the upload process.
Get a link to the uploaded material, which will be shared with anyone you want to have access to the data. By default, there is only one download, but you can add additional services with extra downloads (up to 8 downloads).
Note that things uploaded on the FileWhopper servers expire after 14 days (or 3 months if need be) and the recipients need to have downloaded them by that time.
The WhatsApp messenger has become a convenient way of communicating. After being taken over by Facebook, the platform is now one of the most used modes of communication. With clients now able to make audio and video calls, even businesses are now jumping onto the wagon. Still on that topic, WhatsApp went to the length of implementing a business-oriented platform to enhance B2B communication.
The same can be said about Telegram. Although younger than WhatsApp, the platform has gained its popularity by managing to present a sophisticated platform that enables users and businesses to communicate easily.
With that in mind, most individuals now rely on WhatsApp and Telegram  to communicate and share vital files. Both of these apps are well-known for robust encryption of messages. Although the messages have been secured, the same cannot be said about the files sent or received via these platforms. Is it dangerous to save files from WhatsApp or Telegram?
Well, once you have downloaded the files to your phone, the apps may not be able to protect them. With cybercriminals constantly improving their tactics, it is now possible for hackers to utilize malware to manipulate files sent or received via the WhatsApp or Telegram platforms. Social media apps have become such an important part of our lives that they contain vital information that can build an identity profile.
Therefore, WhatsApp and Telegram have become major targets of cybercriminals, making it difficult to use the apps with ease. It has also raised a number of questions about the safety of downloading media files from these platforms. There are various ways of combating these attacks, and one of them includes being careful of the apps that you install on your device. You also need to scan your device on a regular basis, searching for malware within your device. With that said, let's take a look at the nature of this problem and how cybercriminals exploit files shared on WhatsApp or Telegram.
Is it safe to download videos from Telegram?
Devices that run Android allow these apps to save media such as videos, images, and audios on internal or external storage. WhatsApp keeps files on external storage, whereas Telegram is only able to do so when the "Save to Gallery" feature is activated. This means that the structure of both apps is vulnerable to malware that has access to external storage.
The malware can be used to access files even before the reader has opened them. For instance, if the user unknowingly downloads and installs a malicious app, then the hacker will have the ability to manipulate downloaded files by accessing the external storage. This means a cybercriminal can even manipulate outgoing multimedia files.
What is Media File Jacking?
The previously discussed cyberattack is called Media File Jacking, which is a common challenge among Android users. External file storage is a must, especially for convenient cross-platform functionality, as it allows files to move freely across apps. However, the whole convenience demand comes at a cost as it has been proven how this feature makes the apps more vulnerable.
Therefore, users should take extra precaution when sending sensitive files via WhatsApp and Telegram. As much as messaging encryption is guaranteed, files that are stored out of the apps' servers are left vulnerable. With that said, one may ask, "Should I save media files from Telegram?" Saving files from Telegram is a must, especially if you are to use those files outside the app. However, extra precaution needs to be taken into consideration to minimize chances of getting hacked by cybercriminals. With both apps following current trends, which enables users to share files across platforms, they are yet to implement changes that will eliminate media file jacking.