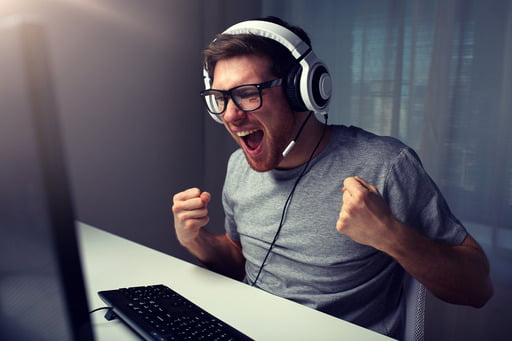 Every gamer will agree that gaming is a lifestyle. This is why it can be frustrating when games develop issues.
You must have found yourself facing difficulties while trying to download or launch a particular Steam game, and that is why you are here. However, you don't have to worry as we will show you how to fix these errors.
In this guide, we will give you detailed explanations on how to fix Steam games not launching in Windows 10. There are several recommended solutions available. So, pay attention to detail and follow the steps precisely.
Why Is a Steam Game Not Downloading or Launching?
Before you can resolve this issue, you have to understand why it occurs in the first place. Let's look at the most common causes of the problem and things you can do to troubleshoot the issue. The information below will help you fix the problem with ease.
1. A game bug
Applications run on code, and it dictates the behavior of a program. Sometimes, apps can develop bugs that alter their code and affect their functionality. This is one reason why your Steam game can stop operating normally.
These bugs can appear as a result of various factors and can sometimes go away on their own when you refresh your system. If you have not shut down or restarted your computer in a long while, then we recommend that you do so. When you always put your PC to sleep or hibernate it without shutting it down from time to time, it can cause issues. Therefore, restarting your Windows 10 device might do the trick and resolve the problem in your case.
2. An outdated game or software
What if a Steam game doesn't start? There are instances where a Steam game will crash or malfunction because of a coding error. In such scenarios, if the developers are aware of the problem, they will release an update to fix it.
If you have not altered your default settings, the Steam client will automatically notify you whenever an update is available for any game. You can then proceed to install the update, which may resolve some of your issues.
However, there are times when the problem is related not to your Steam game but to a fault within your operating system. In such cases, you have to check and confirm that your computer's OS has the latest updates.
By default, your system has been designed to periodically check for updates automatically, but there are times when you have to perform this search manually. This could be because you have turned off automatic updates. It could also be because of a weak internet connection. Whatever the reason, here is how you can check for updates yourself when your Steam games are refusing to download or launch.
Follow these steps:
Go to your keyboard and press theWindows key. You can also open the Start menu by going to the bottom-left corner of your screen and selecting the Start icon from there.
From the options, locate Settings (the gear icon) and click on it.
In the Settings window, go to the Update and Security option and select it.
Now, go to the sidebar and click on the Windows Updatetab.
From there, choose Check for updates and let Windows perform a search. If there is an update available, the system will commence the download automatically.
If you are a Mac user, follow the guide below to check for and download any available updates:
Go to the Apple menu and select System Preferences.
In the new window, choose Software Updateand wait patiently while the OS is searching for available updates.
If there are any updates available, click on the Update Now option to commence the download and install process. Another thing you can do is to click on More info. This will show you each update's details, and you can then choose the specific ones you want to install.
3. Corrupt game files
What if games do not run after 'preparing to launch' in Steam? This could be a result of corruption or anomalies within the game files.
To function optimally, Steam games utilize a broad range of files and folders. If any of these files get corrupted or outdated, performance issues start to appear and cause problems such as crashes and/or loading malfunctions.
4. Internet connection issues
Most recent games require an internet connection to work. This means that if you do not have a reliable internet connection, your game will fail to launch. Therefore, you need to check and confirm that you have a working internet connection.
It is recommended that you use a wired connection instead of Wi-Fi when playing Steam games. This is to ensure that your internet does not keep cutting out without your knowledge. Steam will not load if you have a weak or poor signal.
5. Incompatibility issues
What if Steam won't download anything? This could be a result of game incompatibility issues. For example, older games have difficulties working with newer operating systems. To confirm that this is the reason why your Steam game won't download or launch, you should run the game in compatibility mode and check to see if it works.
Follow the steps described below:
Go to Steam and launch the program.
From there, go to Steam Library to locate the game that you want to run.
Now, right-click on the game title, locate the Properties option, and then click on it.
The next step is to go to the Local Files tab.
From the list of options, select Browse Local Files.
Locate the game executable and right-click on it. Then go to and click on Properties.
On this new page, go to the Compatibility tab and select it.
Now, you need to check Run this program in compatibility mode.
Select an operating system that is compatible with the game and then confirm your selection by clicking on Save.
How to Troubleshoot a Steam Game That Won't Download or Launch
There are recommended troubleshooting steps that you can perform to figure out the reason your Steam games are failing to run.
1. Restart your computer
Some users do not shut down their PCs. They either hibernate them or put them to sleep. This can cause various problems, such as games crashing, hanging, or refusing to launch. Therefore, restarting your device is part of the troubleshooting process. This can resolve random and minor bugs on your computer as it refreshes running apps, files, caches, and other resources.
To restart your PC, do the following:
Click on the Start menu and then select Power.
From the options, choose Restart.
If this does not work, then it means something else is causing the issue.
2. Update your operating system
Making sure that your computer is running the latest stable operating system is one way to ensure that your Steam games work without a hitch. If your OS is not running properly or is outdated, then you should perform an update. This will eliminate any existing bugs and prevent future problems.
If this solution fails to work, try out the next one below.
3. Update your video graphics driver
One other common reason why a game might crash or refuse to launch on your computer is because of system graphics drivers. If your GPU (Graphics Processing Unit) drivers are outdated, you need to carry out an update. To do this, follow the steps outlined below:
Go to the Start icon on your computer and right-click on it to bring up the Power User menu.
From this menu, choose Device Manager.
At this point, scroll to Display Adapters and click on it to expand this section.
Now, right-click on your graphics device, and from the list of options, choose "Update driver".
Click "Search automatically for drivers".
After Windows finds, downloads and installs your new driver software, restart your PC.
Check to see if your Steam game will launch. If it does not, then proceed to the next solution.
4. Verify your local files
Hardware malfunctions, software problems, and power surges, among other things, can be the reason for this issue. They can corrupt files stored on your hard drive. Therefore, you need to check if this is the reason your Steam games are not launching or downloading.
To ensure that the files needed by the game have not been tampered with, you need to verify the integrity of your local game files and replace them with new copies if need be. Here is how to do this:
The first step is to restart your computer.
After that, you should launch your Steam client.
At the top of the page, go to the Library section and click on it. This will show you your game list.
Now, right-click on the game that you are having problems with and go to the Properties section. Click on it to open it.
From the Properties menu, go to the top and choose the Local Files tab.
Locate the button Verify integrity of game files and click on it.
Steam will check your game files and replace them with the updated versions from its servers should the need arise.
5. Clear the download cache
If your game is still not launching at this point, another thing that you can try is to clear your Steam's download cache. By doing this, you force Steam to clean out cached game configurations. It will then re-download them from a remote server.
To purge the download cache, follow the steps below:
The first step is to launch your Steam client and sign in.
Once the app opens, go to the upper left side of the page and click on the Steam tab.
From there, select Settings and then click on Downloads from the list of options.
On the new page, navigate to Clear Download Cache.
Now, click on OK to confirm your changes.
Wait for the Steam client to restart and then sign back in. You can then re-launch the game to see if the issues have been resolved.
6. Fix the Library folder
Steam uses a library stored within a folder to keep files that are needed to run your games. When there is corruption or error within this library, it causes your game to develop problems. If there is an outdated sub-folder or file, this can also cause issues to occur.
To resolve this error, you can instruct Steam to fix the Library folder. To do this, follow the instructions below:
Launch the Steam client and go to Settings.
Under the Settings menu, navigate to Downloads and click on it.
From there, go to Steam Library Folders and right-click on it. Then choose Repair Folder from the options.
Try starting the game again to see if the problem has been fixed.
7. Change your download region
Your games might be failing to download because of the region where your local Steam client connects to servers.
If a server in this region has issues, is experiencing downtime, or has downloading problems, you might have to switch to another region. This is because a faulty server can result in game crashes and slow downloads.
By redirecting your Steam client to a different download region, you can fix the issue:
Launch your Steam client and navigate to Settings.
In the Settings window, choose Downloads and click on Download Region.
You can try different regions and select the one that works for you.
Send Large Game Files to Your Friends
As a game lover, sometimes you might want to share game files with your friends. This can be difficult to do when you realize there are few convenient services for transferring large files on the market. Most platforms are unable to send files beyond a certain size, which means you will find it difficult to transfer heavy game files to your friends.
Even if you succeed in finding a service that allows you to send huge files, you will most likely have to pay a monthly or yearly subscription fee. This is not something we typically want to do because we don't send large amounts of data every day. It makes little sense to subscribe to a monthly plan, only to send a file once a week. In addition, many file-sharing tools have transfer speed limits, which means you cannot upload or download files faster than you are allowed to. Imagine having a high internet speed but being unable to use it. That can be frustrating.
FileWhopper is a cloud-based platform that allows you to transfer files and folders of any format and size with no limits. This means that you can send any amount of data – with FileWhopper, you face no file size restrictions. Do you want to send a 5TB game folder? No problem! You can do this at the maximum possible speed. There are absolutely no size and speed limitations, and you can send anything, including game files, videos, photos, audio files, etc. You don't have to compress your large files, meaning their quality remains unaffected.
FileWhopper does not require you to commit to any subscriptions. You simply pay a one-time fee for the data that you want to send. Then there is the best part: your first transfer of up to 5GB is absolutely free!
[fwa-calculator]
In addition, FileWhopper has a feature that allows simultaneous uploads and downloads. This means that your recipient can start downloading what you are sending as soon as you begin the upload process. They do not have to wait for the upload to complete.
Also, in the event of an interruption during the upload process, the tool ensures that the transfer process resumes precisely from where it stopped once the connection is re-established. This means that you don't have to panic when there is a power outage or unexpected network downtime. The military-grade encryption the tool uses to protect your data also ensures that hackers and unauthorized third parties cannot intercept or view your data during and after the transfer. This means your files are safe from prying eyes.
Conclusion
We believe this guide has been helpful in resolving the "Steam games not downloading or launching" problem. You can share this article with your friends and fellow gamers if you find the content useful.
Do you have any suggestions or questions? Feel free to drop them in the comments section below.