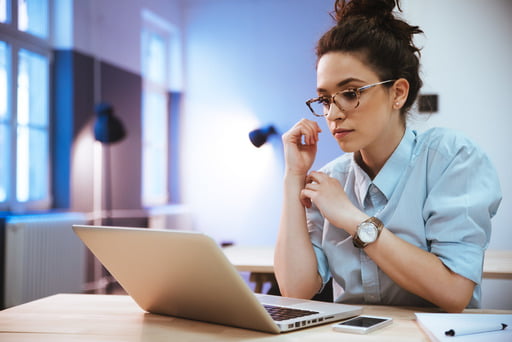 Google Drive has changed the way we share images and files with family, friends and colleagues. It can also be used professionally when working collaboratively. With the real-time viewing and editing options, learning how to use Google Drive for collaboration is so easy that you can start using the platform right away.
Sharing is easy enough. Google Drive already has options that you need to select and follow through to share your documents.
To add collaborators for either viewing or editing documents:
From Chrome, open Google Drive.
To share a document, select it by checking the box next to it.
To see an extended list of options, click More near the top of the browser window.
Click on Share, which opens a list with more options.
Under the extended options, there is Share again, select the option.
Add the recipients who you would like to share the document with by entering their email addresses.
Check either View Only or View and Edit to give the recipient the proper privileges for the document.
Ways to Share Folders in Google Drive
On Google Drive, it's possible to share several files and folders, as well as actively work on each of them simultaneously. Read more to find out how to share multiple folders in Google Drive and still enjoy full functionality.
Open Google Drive.
Select a folder by checking the box next to it.
Towards the top of the browser window, locate More and click on it.
Click on Share. It will open a separate window with more options.
Again, select Share.
Add recipients by entering their email addresses and select the privilege to either View Only or View and Edit. Then send.
The methods of sharing Google files, documents and folders are the same on Google Drive. Just be sure that the recipient's email is also a Gmail for them to be able to collaborate on the shared files or folders.
If you are working on a particular project with the same team, you can create a folder for all documents related to that project. Share as a folder, the sharing privileges remain the same even for new documents created afterwards. No need to keep on inviting people when a new development is added as a new document, just upload into the currently shared folder and keep it moving. This is a solution to how to share an entire Google Drive.
Limitations Presented by Folders on Google Drive
Sharing documents used to be easier when all you needed was Google Docs, but now all documents, files and folders are kept on Google Drive. Moving one file out of its original shared folder takes it out of everyone else's shared folder as well. On Google Drive, a file can exist only in one folder. And because you cannot always monitor those you share documents with, the best thing would be to keep the notifications open. Once an alert comes, check it and act immediately or risk having the shared documents scattered all over.
The only way to secure important documents when working collaboratively on Google Drive is to limit the privileges for most recipients to be able to only view.
Meet FileWhopper - For Uncapped File Sharing
Google Drive is an effective environment for file sharing. Nonetheless, just like most popular cloud platforms, it comes with some limitations that will present your business with challenges. The most pressing issue is that there is only 15GB of free data that comes with signing up for a new account. Afterwards, you will have to pay for a monthly or annual subscription to get access to more storage space.
This is all fair and well, but what if you don't intend on using the service again in the near future for your file sharing? Will you pay for an annual subscription and only use a third of the storage space provided? Or will this force you to work on Google Drive for all collaborations going forward?
If you prefer an efficient file sharing platform that enables you to use as much or as little data when you want, consider FileWhopper. All you have to do is upload the files that you would like to collaboratively work on, pay the fee calculated according to your needs and then share the link with your recipient. Once you paid and started uploading the file, a self-destruction timer is activated which will lead to file deletion after 14 days. There is no need to tie yourself down by committing to a monthly or annual subscription. Use FileWhopper for the best pay-as-you-use experience.