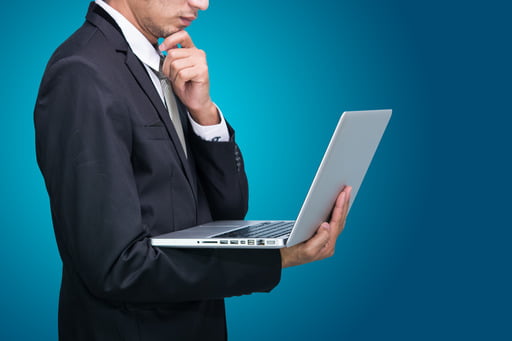 Microsoft has recently announced its plan to release a new addition to the Windows operating system family. The Windows 11 OS is to bring features and enhancements that Windows 10 cannot offer: a better gaming experience, the ability to natively run Android apps, and a complete redesign of the Start Menu and Taskbar, to name but a few.
However, unlike its predecessors, Windows 11 has a stringent set of hardware specifications that computers have to meet before they can operate the OS. Microsoft released a tool known as PC Health Check to help users figure out how to check Windows 11 compatibility on their devices. They understood that it would be confusing for an average user to check their hardware specifications without a bit of help. PC Health Check permits users to assess whether their system hardware is compatible with the new operating system.
Few days following its release, Microsoft withdrew this utility after users reported a flaw. PC Health Check told users that their computer hardware was incompatible with the Windows 11 OS, but it was not telling them why. This prompted Microsoft to release a more detailed list of minimum system requirements to help users deal with the issue. We will provide these requirements in the next section of this guide.
Fortunately, Microsoft has resolved the problem with the PC Health Check tool. A new version of the utility was released on August 27, 2021. However, there are other effective third-party solutions available.
Let's take a detailed look at how to use the PC Health Check app. We will also show you how to download and utilize alternative tools if you do not want to use PC Health Check.
A Recent Update on Windows 11 Minimum System Requirements
Microsoft released a list of hardware requirements for users who want to know how to check Windows 11 compatibility on their computers. While the new operating system is not officially out on the market, your device must meet these basics before you can install and run it:
Processor: at least 1GHz or faster; with the 64-bit architecture; running on a minimum of 2 cores; Intel 8th generation or newer; Qualcomm Snapdragon 7c or something better; AMD Ryzen 3 or something higher
RAM: a minimum of 4GB or higher
Storage: a minimum of 64 GB of on-device storage or more
System firmware: UEFI and Secure Boot-capable
TPM (Trusted Platform Module): version 2.0
Graphics card: compatible with Direct X12 or a higher version; at least a WDDM 2.0 driver or something more recent
Display: 720p (high-definition) display with a diagonal greater than 9 inches and 8 bits per color channel or higher
Internet connection/MSA: internet connectivity is required on Windows 11 Home, Pro, and Enterprise editions. In addition, you need a Microsoft Account (MSA) to complete the setup process.
Also, to switch out of Windows 11 Home Safe Mode, an internet connection is required. Connectivity and MSA are necessary as well for all Windows 11 versions to gain access to specific features and updates.
Microsoft recently relaxed its CPU restrictions, allowing specific high-end 7th-generation Intel and Xeon processors to test the new OS.
In addition, you can easily upgrade to Windows 11 if your PC is running on any of these recent CPUs:
Coffee Lake – Intel 8th Gen
Coffee Lake – Intel 9th Gen
Comet Lake – Intel 10th Gen
Ice Lake – Intel 10th Gen
Rocket Lake – Intel 11th Gen
Tiger Lake – Intel 11th Gen
Intel Xeon Skylake-SP
Intel Xeon Cascade Lake-SP
Intel Xeon Cooper Lake-SP
Intel Xeon Ice Lake-SP
Intel Core X-series
Intel Xeon W-series
Intel Core 7820HQ
AMD Ryzen 2000
AMD Ryzen 3000
AMD Ryzen 4000
AMD Ryzen 5000
AMD Ryzen Threadripper 2000
AMD Ryzen Threadripper 3000
AMD Ryzen Threadripper Pro 3000
AMD EPYC 2nd Gen
AMD EPYC 3rd Gen
How to Know If Your Desktop PC Is Compatible With Windows 11
The hardware requirements are similar to those needed on laptops. You need an ARM, AMD, or Intel-based processor. In addition, a minimum of 64 GB of storage space and 4 GB of RAM is necessary.
How Can I Tell If My Computer Will Run Windows 11?
All these technical details listed above might leave you even more confused than ever. This is where the newest version of the PC Health Check app comes in. This recent edition can automatically tell you whether or not your hardware is compatible with the Windows 11 OS.
How to Use Microsoft's PC Health Check
You can use the PC Health Check tool by going to Microsoft's official website. However, as of this writing, the utility is only available to members of Microsoft's Windows Insider program. You have to register as a Windows Insider to gain access to it. After completing the registration process, you should log into the associated Microsoft account.
If you are not registered when you visit the page, you will receive a message stating that "to access this page, you need to be a member of the Windows Insider program."
Once you have completed registration and logged into your account, the download process is straightforward. Simply follow these steps:
Search for the Microsoft Installer file named WindowsPCHealthCheckSetup.msi on the website. Run this program, and it will download and install itself automatically.
To launch the program on your PC, go to your computer's search box and type in PC Heal. Open the tool from the Start Menu.
Once the app opens, go to the "Introducing Windows 11" pane located at the top of the window. Click on the "Check now"button to execute the Windows 11 compatibility check.
Wait patiently while it assesses your hardware. Once the process is complete, you will receive one of these three messages:

This PC meets Windows 11 requirements (if your computer passes the check).
This PC doesn't currently meet Windows 11 system requirements (if your computer fails the check).
Your organization manages updates on this PC (if your computer is running Windows Education or Enterprise). This message does not give any information on compatibility.
Whether your system passed or failed the compatibility test, you can click the "See all results"button to view more details.
If you do not want to join the Windows Insider Program, there are other third-party apps that you can use to test your computer for Windows 11 compatibility.
Third-Party Alternatives to Check for Windows 11 Compatibility
To check if your PC can run Windows 11, you can use other tools besides Microsoft's PC Health Check. There are several options out there, but these two have proven to be the most effective:
WhyNotWin11
Windows 11 Compatibility Check
These tools can help you answer the question "Can my PC run Windows 11?" Let's discuss how to use them in detail.
WhyNotWin11
This standalone Windows app is a GitHub-based project. The source code is publicly available and has been receiving updates. To get access to the latest version, select the Latest button on the Home page, and it will take you to the recent release.
Click the Download button to get the app onto your system. Once the download is complete, go to the Downloads folder on your PC. This is usually in the location C:\Users\<username>\Downloads. From there, you can launch the file named "WhyNotWin11.exe."
Wait patiently while it downloads the Windows Management Instrumentation command-line utility (WMIC), on which it is based. It will then run the necessary checks and display the results.
Here is how to interpret the results: Green means your PC meets the requirements; Red means that it does not; Amber indicates that while it does not meet the current requirements, it might meet them in the future depending on final changes made by Microsoft.
Windows 11 Compatibility Check
This tool designed by JB Carreon is a free-to-use app. It is available on the Windows ElevenForum website with the file name "W11CompChk.bat." Once you download the tool, follow these steps:
Go to the file on your PC and right-click on it while holding down the left-hand Shift key on your keyboard.
From the pop-up menu, select the "Copy as path"option. This action will copy the entire file path into your paste buffer.
Now, go to the Start menu and search for Command Prompt. Right-click on the result and choose "Run as administrator". Once the Command Prompt window opens,paste the file path you copied in the step above. Remove the quotation marks ("") at the beginning and end of the string, and press the ENTER key on your keyboard.
Wait patiently. Once the process is complete, you will receive a report on the compatibility or incompatibility of your PC's hardware.
While these tools are effective, it is recommended that you use Microsoft's PC Health Check. It will get the job done unless you are using a computer under central IT control or an Education or Enterprise Windows version.
How to Get Windows 11
Once Windows 11 is available, users will be able to upgrade for free. Here is how to access it when it is released by Microsoft:
Go to Settings, choose Update & Security, and then click on "Check for Updates".
You can then proceed to upgrade the operating system.
An official release date has not been made available, but it might be sometime in 2022.
How to Send Large Files on Windows 10 and 11
Now that you know the compatibility of your PC with Windows 11, you need a way to send and receive large files and folders. Whether it is movies, family vacation videos, or work files, having the right app for data sharing is necessary.
There are lots of file sharing platforms out there, but they have their limitations. For example, some of them place a strict limit on the amount of data you can send or receive. In addition, they require you to subscribe to a weekly or monthly plan before you can use their service. The major downside to this is that you are forced to register for a service you might not use regularly.
Speed throttling is also a concern, as many of them place a cap on the upload or download speed you are allowed to reach. This means that no matter how fast your internet connection is, you cannot send data above a particular connection speed. It can take you hours to send a few files with these restrictions.
FileWhopper is a cloud-based service for transferring and downloading large files and folders no matter their size. This makes it unique among other products on the market. You can share a file or folder of ANY size – there are absolutely no limits! In addition, it places zero restrictions on the upload and download speeds. This means that you can send more than 500 TB of data at one go at the maximum possible speed. You can do all this without committing to any subscriptions. All you have to do is select the folder or file you wish to send, and the tool will show you a one-time fee based on its size. There are no complicated pricing plans or hidden charges.
In addition, FileWhopper uses military-grade encryption to ensure your data is safe from malicious individuals during the transfer process. It also adds an extra layer of security by giving you a password once you initiate the upload process. Only those with whom you share this password can access and download the data you send. This keeps unauthorized third parties away from your sensitive documents.
The tool supports simultaneous uploads and downloads, which sets it apart from other file transfer platforms. This feature allows the recipient to begin downloading whatever you are sending even while it is still uploading at your end. They do not have to wait for you to finish sending the file or folder before they can view it. This is especially useful when you are trying to beat a deadline or have a poor internet connection.
FileWhopper installs a tiny app before initiating a transfer. This keeps track of the upload process and ensures that progress is not lost even when unexpected interruptions like low battery or loss of connectivity occur. Whenever the connection is restored, FileWhopper will resume the transfer from where it stopped; you do not have to start all over. Once the sending process is complete, the app uninstalls itself automatically.
As you can see, there are several reasons why this cloud-based service is popular among users. Whether you are running Windows or macOS, you can use FileWhopper with ease.
Conclusion
Hopefully, your computer is compatible with the new Windows 11 operating system. However, if it is not, that means you are probably using less powerful or older hardware. Whichever the case, you can try upgrading your PC to meet the requirements. However, chances are you might need to buy a new computer altogether if you want to use the Windows 11 OS when it is officially released.