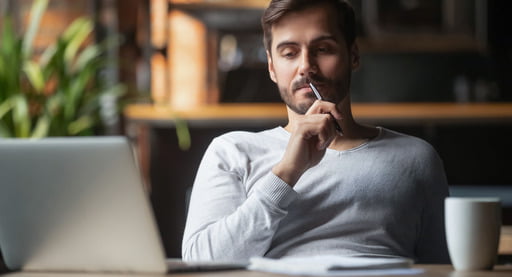 Starting from January 1, 2022, Microsoft will no longer provide updates for the OneDrive desktop app on Windows 7, 8, and 8.1 devices. Also, the app will stop syncing your files to the cloud on these operating systems from March 1, 2022, rendering it useless.
Microsoft's decision to discontinue the app on those operating systems was caused by the company's desire to focus its resources on new operating systems and technologies and to improve its users' security and privacy.
Consequently, Windows 7, 8, and 8.1 OS users will no longer be able to store, protect, or share their files.
Are you worried about your files' security? Do you want to learn how to safely share your files with your family, friends, and business associates? Keep reading to find out all you need to know on the subject.
But first, let's see what Microsoft's OneDrive is about.
What Is OneDrive?
OneDrive is Microsoft's cloud-based storage solution that connects users to their files. It lets users store and protect their files, share them with others, and access them on various devices, such as phones, tablets, laptops, etc.
The service is similar to a traditional external drive except that it offers additional features and is readily available and accessible through the internet. This means you can create a file on a device and continue working on it on another device without using an external storage drive to transfer it.
Also, OneDrive makes real-time collaboration with your colleagues and business partners possible using the Microsoft 365 integration. You can also view previous versions of your files, making it an invaluable tool.
What's more, once you have a Microsoft account, you are automatically granted access to OneDrive and also get to enjoy 5 GB of free space for your files. You can increase the space with monthly or yearly plans.
How to Use OneDrive
1. Register or log in to OneDrive
If it's your first time using Microsoft's OneDrive, you'll have to download the application (if it's not preinstalled on your device) and then sign in. OneDrive for Windows 7 is not preinstalled.
However, if you are logged in with your Microsoft account, you don't need to sign in to OneDrive – that happens automatically.
Follow the guide below to set up OneDrive on your device:
Click the Start button and search for OneDrive.
Double-click on OneDrive from the search results to launch the application.
If you're not logged in, OneDrive will prompt you to do so.
Then, follow the on-screen instructions to complete the setup process.
If you are logged in, you'll see a pop-up window showing recently synced files instead.
2. Select the folders you want to sync
Once you log in, you can choose the folders you want to sync to your PC. Here's how to do it:
Navigate to the notification area on your taskbar and right-click on OneDrive.
Now, select Settings from the Account tab.
Then, click on the Choose folders option to select the OneDrive folders you want to sync to your computer.
After that, press the Windows logo key + X shortcut to launch the Windows Power User menu.
Select File Explorer from the menu and click on OneDrive on the left window pane to view your synced files.
Also, you can access and edit the files in the OneDrive folder on your computer at any time (even when offline). However, any changes you make in the OneDrive folder of File Explorer will sync across all your devices when you connect to the internet.
3. Back up your files to OneDrive
Click on OneDrive from the notification area of your taskbar.
Go to Settings.
Select the Backup tab.
Now, checkmark the "Photos and videos" and "Screenshots" options to auto-sync them on OneDrive.
After that, click on Manage Backup and select what folders to back up to OneDrive.
Lastly, drag and drop other folders or files to OneDrive from your File Explorer to back them up. That will save a considerable amount of space on your PC.
4. Share files from OneDrive
File sharing is one of the features that make OneDrive an invaluable tool. You no longer have to carry external storage devices back and forth. Setting this up is straightforward; follow the guide below:
Press the Windows logo key + X combo to launch the Windows Power User menu.
Select File Explorer from the menu and navigate to OneDrive on the left window pane to view your synced files.
After that, right-click on the file you want to share and select Share from the options.
To prevent your recipient from editing your file, select the "Anyone with the link can edit" option. Now, uncheck the "Allow editing" option and click on Apply to save the changes.
Enter your recipient's email address and click on Send.
5. Restore previous file versions or deleted files
How to restore deleted OneDrive files
Have you deleted a file or folder by mistake? You need not panic; follow this guide to restore it from the OneDrive web app:
".
Now, select the Recycle Bin option on the left window pane.
Mark the items you want to recover.
Click the Restore button at the top of the page.
Note: Recycle Bin items are cleared off automatically after 30 days. However, users with a school or work account have 93 days until the items are removed. If the Recycle Bin is full, the items disappear after three days, starting with the oldest items.
How to restore previous file versions
If you've shared a file without disabling the editing permissions, it's likely the file's integrity is compromised. Fortunately, OneDrive allows users to restore earlier file versions. Follow the guide below:
Log in to OneDrive, navigate to the file whose earlier version you want to restore and right-click on it.
Select the "Version history" option to view all the different versions of the file.
Click on the three-dot icon beside the author's name to restore or open the file.
Does OneDrive Have an Alternative?
Yes, it does. There are other advanced sharing tools, such as FileWhopper.
FileWhopper is a file-sharing service that lets users transfer large files and folders online without a monthly or annual subscription. Instead, it uses a pay-as-you-go system where what you pay depends on the amount of data you want to share.
Pricing is from $0.99 for one download and up to 14 days of storage. Also, users get the first transfer of up to 5GB for free.
What's more, there are no size limits on the files and folders you can share online. That means you can upload and send files of 300GB, 1TB, or even 10TB without compressing them.
Also, FileWhopper offers zero-knowledge encryption, which is a cutting-edge security tool that provides absolute privacy for its users and their data.
Conclusion
Are you still bothered about Microsoft shutting down OneDrive for Windows 7, 8, and 8.1? You need not be. OneDrive is not indispensable; there are better alternatives.
Do you have any comments? Please, feel free to leave them below.