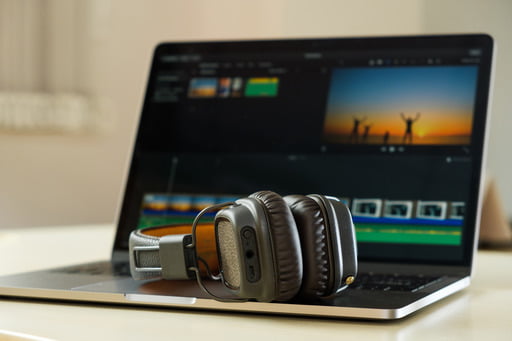 We love taking family videos with our smartphones, watching them a few times, then forgetting them in cloud storage or leaving them to clutter our phone's memory. 🙂 A better way to handle those precious memories is to create a movie out of your videos and photos, adding fun elements and nice transitions. This movie will never get lost and you will always come back to it and watch it with your family and friends.
Apple users love iMovie, or Final Cut Pro which is used by both Apple and PC users.
We have collected ideas on how to pull together video clips to create your perfect family video montage.
If you are a blogger or a business owner, these tips might come in handy when you are making videos for your blog or social media pages.
Recording Videos
You have a wide range of options available for shooting video, be it a smartphone or a camera that provides a better quality of video at the output. Once you save the recordings to your computer, you are ready to start the movie compiling process.
Saving and Organizing Videos
It is a good idea to take photos or videos off your camera once a month. Try saving them in folders with the year and then the month in the name. This way they will be displayed chronologically which is very convenient. You can also add event\occasion names, such as "5th birthday" or "trip to LA", to the folder name to help you find the right images or recordings later.
Photos and videos can be saved on your computer's hard drive, on an external drive, or in cloud storage, such as iCloud, Google Drive, Google Photos, Dropbox. Google photos might be one of the best options to save your photos and videos free of charge, but the quality won't be the best, as files get compressed.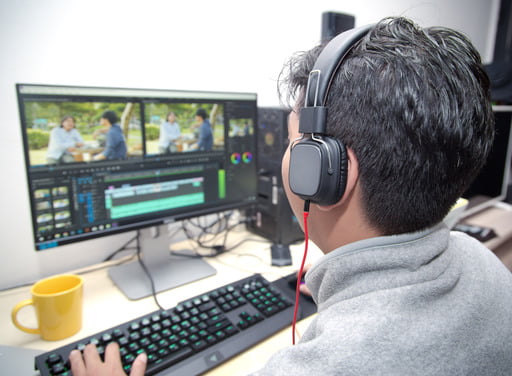 Movie Making Software
iMovie comes as a free and very intuitive app for Mac users. PC users will enjoy a free program called Windows Movie Maker, at least it comes free with paid licensed Windows OS versions.
Windows Movie Maker has an intuitive and user-friendly interface. The first video montage with this program can be completed within three hours. The whole process includes pulling together pieces of video, searching for the right music, and reading software manuals to find out how to use the program's advanced features.
The latest update on the Movie Maker is that Microsoft stopped supporting it and you cannot download the app anymore, but you can still use it if you have it on your PC.
As a free alternative to Windows Movie Maker you can try using ShotCut. It has numerous tutorials so you will quickly learn how to work with it. It is a great option for beginners, as it's really easy to use.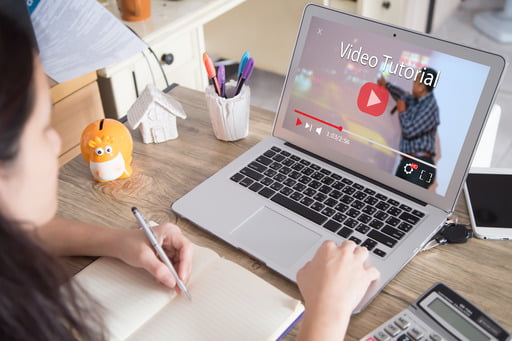 Sound issues
In some cases the original sound you have in your video works just fine, but many times adding background music or replacing video sound with music is what you want. The music can be faded out to let the original sound come to the forefront, then the music overlay can be returned to the top.
Wondering where to look for music? You can download music using the following programs:
ITunes
iTunes is great for downloading any song for home use, but you will not be able to use music from iTunes in videos posted to YouTube, they will send you a message that you do not have the necessary copyright for the song.
Audioblocks
If you'd like to create videos that you could use on YouTube for commercial purposes, you should have a look at AudioBlocks. It has all kinds of music and sound effects, you can easily search for the music you need, sort it for using later, and download to your PC. If you purchase a membership, you can download all music royalty-free, which makes it definitely worth the money.
It is not that expensive, but surely isn't cheap either and obviously not meant for infrequent home use. AudioBlocks works great for creating videos for YouTube as it is user friendly, has copyright and lots of sound options.
This option is great when you make videos very often for your blog or YouTube, or for other commercial purposes. But if you are making personal video clips for your home, it is best to just stick with iTunes.
Share on YouTube
When your video montage is done, share it with friends using YouTube, as it has both public and private channel options. YouTube is the most widespread way to share and store videos as it is easy to use and does not cost you a penny. It is fun sharing videos with family and friends, as you get to share emotions with those who live far away.
Send large video files using file sharing services
If you need to share a private video file with a friend just once, and you want them to download the video to their computer, then the best way to send large files is using FileWhopper. This service lets you securely share files or folders as much as 1 terabyte in size. No need to purchase a subscription, just a one-time payment for the transfer depending on the file size. It is a magic wand for those who want a solution to easily send large video files.
Useful Tips for Better Movies and Montages
Since we have been doing video montages for a while, we have figured out some easy tricks that will help you make video clips easier and let you have more fun.
Record All Videos Horizontally
While Instagram lets you record and post vertical videos, most video and movie making software accepts horizontal orientation. So make sure you shoot horizontal videos that you can put together into a beautiful movie.
Fade Frames Between Videos
Use various types of transitions between different pieces of your videos when compiling them into a single move. The fade function creates a seamless transition between clips when you put together videos from various parts of your trips, events or anything you are covering in your video. Play with the array of transition options and choose the ones that you like the most for your movie.
Add a Title Page and Closing Page
Adding a title page and a closing page will ultimately make your movie clip look more complete. On these pages you can add content such as the name of your movie, where it took place and who is starring in it. Windows Movie Maker automatically ads first and last pages when you set the fading between pieces of video. You can upload images to these pages and add text as you want.
Text Overlays During the Movie
When suitable, you can add text overlays in the middle of your video to describe something, introduce characters, add funny notes or comments, etc.
Fading Music at the Beginning and End of the Video
To make your video complete and more professional, you should use the volume fading option for music at the beginning and end of your video. It also provides the viewer audible indication of the start and end of the movie. This little addition can make a big difference.
Believe You Can Do This
With the current development of video making software you will feel it a breeze to make your first video montage. Most of those software tools have user friendly interface, detailed tutorials and intuitive design. So don't leave you videos on a camera, put them together and make a movie that the whole family will enjoy watching more than once. Save some uninterrupted time for yourself, enjoy the process and share the result with your loved ones.