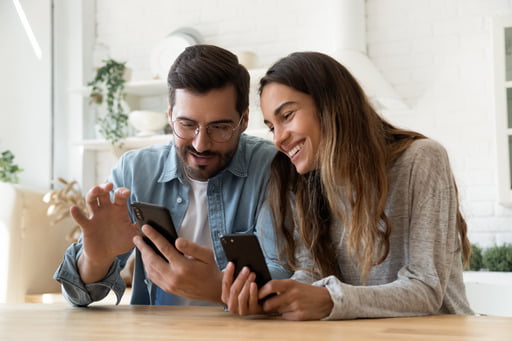 For many of us, Steam is the ultimate destination for playing, sharing, discussing, and creating games. It is an excellent gaming platform that features around 30,000 games – from AAA to indie, there are myriads of titles you can indulge yourself with. At any moment, about 3 million gamers are playing on Steam and over 14 million active subscribers are online.
This gaming client offers exclusivity to anyone who needs it. There are deals that other gamers can only dream of but that are available to those with a Steam account. Additionally, there are bonuses that only Steam members get to enjoy.
The Steam gaming client is compatible with Windows, macOS, Linux, and even mobile platforms like iOS and Android. What's more, the Steam community is quite active, allowing gamers to get answers to their questions and solutions to their gaming problems from other players. There's also an active support team. One only needs to sign in to start getting help with their requests.
Steam is available for users from all over the world, so your language is most likely among the supported languages. The gaming industry is booming, so Steam plans to add more options to the language list once they get translators for additional languages.
These days, popular titles are often powered by Steamworks – a set of tools and services that help game creators to reach a wider audience through distributing their titles on the Steam platform. Steam games can be shared by users through shared libraries, meaning a user can install games from another person's library and play them on their PC.
However, there's a catch. No more than five accounts can use the same Steam gaming library. Only one user at a time can access it, so even when users who share a library try to play different games at the same time, as long as these titles are in the same library, they will not launch. Another problem is that not all Steam games are available for sharing. We'll discuss these and some other issues related to library sharing on Steam later.
How to Share Your Steam Library
The team of technicians at Steam are always working on something to improve processes and make gaming easier. A large part of that work relies on making sure that their games are accessible to everyone. To help families and friends save some money, Steam came up with a design that makes games sharable.
Here is how you can share games with family and friends on Steam:
I. Enable Steam Guard
Not everyone in a shared network or space understands the importance of security. As the one sharing a Steam library, you must ensure that the Steam Guard security feature is enabled and set to function. Follow the steps below to enable the Steam Guard security feature:
Open the Steam Settings menu.
Locate and open the Account tab.
Click on Manage Steam Guard Account Security to access the security feature.
Uncheck the Turn Steam Guard Off option to enable the Steam Guard security feature.
You can check either the Get Steam Guard codes from the Steam app on my phone option or the Get Steam Guard codes by email (will require you to re-login) option. Either of these activates Steam Guard, but obviously, there is a difference in the how part.
II. Authorize Library Sharing
After enabling Steam Guard, you can safely authorize your family members and friends to allow them to piggyback on your library. To achieve that, your friend or family member must use their device to log into your Steam account. Be prepared for some security questions. Answer these questions correctly to get the green light to add that person's device.
Open the Settings window and select the Family tab. Go to the Family Library Sharing section, locate a checkbox next to Authorize Library Sharing on This Computer, and check it. A list of users that you can share your Steam library with will appear. Select those you want to add to your sharing list.
III. Give Permission to Play Games From Your Library
If a user wants to play a game that is in your shared library, you need to provide permission. Steam will not give automatic permission for games to be shared. This is one of the platform's security features. To get started, the user has to sign in to their Steam account on a PC that has been authorized to access your library and enable Steam Guard. In their library, they will be able to see the games that have been added from your library. To get permission to play a particular game, the user should select it, click Play, select Request Access, confirm their PC's name, and send the request. You should confirm this request to allow the user to play that game.
The Benefits of Sharing a Steam Library
The main idea behind making Steam libraries sharable is to let parents share their accounts with their kids. Instead of having minors create their own libraries (which opens them up to cyberbullying and other negatives), parents can assist and monitor their kids' gaming. That said, in most cases, families and friends use Steam library sharing to bypass the process of buying games separately.
Steam library sharing comes with a lot of benefits for those who are using the same game library. There's no need to fork out extra money for games that your friend or relative already has installed. Also, not all of us love reviewing games. When sharing a library, the only one who can review is the library owner. Everyone else using the shared library pretty much holds 'the same opinion' as the gaming library owner who submits their review.
For the library owner, things are easy and straightforward because there is always the option of accessing and playing their games whenever they want to. Library owners decide when they want to play, and the freeloader has to give way. However, they have the option to either end the gaming session or buy the game. The latter option lets the gamer have full rights all the time.
The Drawbacks of Steam Library Sharing
It's only fair that we look at both sides of the coin. Let's take a look at the limitations tied to sharing a library on Steam. One factor that tends to be a deal-breaker for many is that even though one library can be logged into from ten different computers, only five accounts can access it.
Another drawback is that without a reliable Internet connection, you cannot access shared libraries. This is something that a lot of Steam users are super-unimpressed with.
Issues around licensing agreements and Valve's technical limitations are also worth noting. To begin with, gamers are limited to certain titles because not all games are sharable. Besides, each gamer in a family needs an account to gain access to and play games. This defeats the concept of a shared family game space.
Final Thoughts
Now you know how to share Steam games with your friends and family. However, always be cautious when doing so. Make sure that safety and security are a top priority and your friends and family members understand how Steam works and what rules should be followed when using it.
Share Gigantic Files via FileWhopper
Since we're on the subject of sharing games, it is crucial that you have various options for transferring data. Therefore, it is important that you know how to share large files and folders. Be it a breathtaking game video or a mammoth installation file, you can share just about anything via FileWhopper, and the service puts no limits on file size. There are no monthly subscriptions required, meaning you pay for the service as you use it. Here are the benefits of using FileWhopper:
✔️ FileWhopper achieves secure transmission of data through encryption and password protection.
✔️ The service has a straightforward interface, making it very easy to use.
✔️ FileWhopper enables file sharing through a small app that is downloaded to help with the upload process. The tiny app auto-deletes straight after the upload is finished.
✔️ FileWhopper has an advanced feature that makes it possible to simultaneously upload and download data.
✔️ The tool utilizes multi-threaded transfer technology, making data transfer super-fast.
At the moment, FileWhopper is running a promotion: new users can transfer their first 5GB of data for free. So, make sure to jump on the bandwagon.