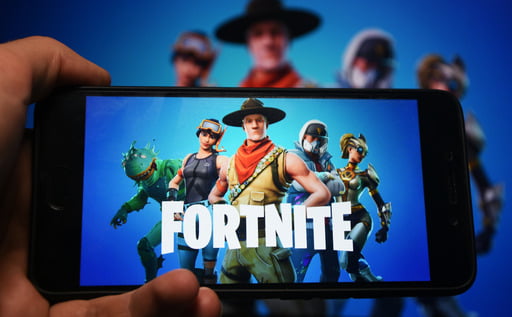 You may have noticed that Fortnite, a famous online video game by Epic Games, has recently disappeared from the Play Store. If you are looking to install the game but don't know how to do it, you've come to the right place. In this post, we will tell you how to install Fortnite on Android devices without using the Google Play Store.
Why Is Fortnite No Longer in the Play Store?
You will no longer find Fortnite in the Play Store because of a legal battle between Epic Games and Google. Fortnite has been removed from the Play Store after the game's maker and publisher, Epic Games, tried to avoid paying the 30% fee that Google charges for purchases made on its platform. In fact, the company tried to do the same on the App Store — and the game got removed from that platform as well. These decisions have led to Epic Games filing lawsuits against both Apple and Google and a new hashtag trending on social media — #FreeFortnite.
So, does this mean that as an Android user, you can no longer play Fortnite on your phone or tablet? Not exactly. You can still download and install the game — it will just take a few more steps. And in this article, we will tell you how to get Fortnite for Android without the Google Play Store. Before we proceed, however, it's important to note the following: sideloading apps on your Android phone or tablet does pose a security risk, and you should always download apps using only the resources that you trust.
How to Download and Play Fortnite on Android without the Google Play Store
Yes, Fortnite is no longer available in the Play Store — but there are still ways in which you can get the game onto your device. In fact, there are a few:
You can still download the game from the Galaxy Store (if you have a Samsung phone).
You can download the game directly from Epic Games.
You can stream Fortnite via GeForce Now.
You can get the game's APK from someone who already has it.
We'll start right at the top. Before proceeding, make sure that your device is compatible with Fortnite — you can find a list of devices supporting the game on the developer's FAQ page.
How to Download Fortnite on a Samsung Device
If you have a Samsung phone, this gives you access to the Galaxy Store. And this means that you can download the game directly from it, easily bypassing the Play Store: the app has been on offer in the Galaxy Store since 2018.
All you need to do is simply go to the Galaxy Store and run a search for Fortnite or Epic Games.
Once you have located the app, download it on your phone and follow the on-screen prompts to install the game.
Don't have a Samsung phone? No worries. There are other ways to get the game on your Android device.
How to Download Fortnite from Epic Games
The best and safest way to go about it could be to get the game directly from Epic Games. Here's how to do this:
Download the Epic Games app from the developer's official website.
Once you've installed the app, you can use it to install the Fortnite game itself: just follow the on-screen instructions.
Note that in this process, you will need to give your web browser permission to download Android apps and install them.
Once the game is installed, sign into your Epic Games account and play away.
Before you dive head into the exciting gameplay, it's a good idea to take one more extra step. Remember how you had to give your browser permission to install apps when downloading Fortnite? For safety's sake, it's best to take this permission back. Here's how:
On your device, go to Settings.
Select Apps and locate your browser.
Find the Install unknown apps option.
Toggle this option to the Off position.
This will prevent your browser from downloading and installing other Android apps in the future, which is a safer way to go about browsing the web.
How to Stream Fortnite via GeForce Now
Finally, you can play the game by streaming it via GeForce Now. Here's how to do it:
First, you'll need to sign up for an account on Nvidia's official website. Note that a free account lets you play at 1,080p/60 frames per second but your gaming sessions come with a limit of one hour. If this is not enough, you can sign up for the Founders membership (at $4.99 a month) and get priority gameplay access with a six-hour session limit.
Once you have signed up for an account (either free or paid), you will need to download the GeForce Now app from the Google Play Store.
Once that's done, log into your account.
On the app's home page, run a search for Fortnite and select the Add to Library option. This way, the game will show up automatically the next time you launch the app.
Tap Play and the game will start.
Once you are connected to the servers, you will be asked to log in with the account that you use to play Fortnite (Epic Games, Google Play or Facebook).
While playing Fortnite by streaming definitely seems like a convenient option, it's not without drawbacks. Even if your connection is really strong, the chances are you will still experience some lagging, which can negatively affect your gaming experience.
How to Get Fortnite's APK
Finally, if you have a friend who happens to have the game's APK, you can simply ask them to send it to you directly. In order to do that, you will need to first find a service that allows transferring large files online. We recommend using FileWhopper: the service lets you send files and folders of any size online without having to commit to a monthly subscription fee. With FileWhopper, you will only need to pay for the transfer that you want to make (based on the size of the file or folder) — and that's it. Plus, the first transfer of up to 5GB is free of charge.
The website is very straightforward and easy to use:
Head to filewhopper.com.
Select the file or folder you want to transfer and get a quote based on its size.
You will then need to download a tiny app that will help you send your data. The app will auto-delete once the transfer is complete.
The app will then create a personal link to the file or folder. Your data is protected with an auto-generated password (you also have the option of setting the password yourself).
And that's it — the recipient can start downloading your file or folder as soon as the link has been generated.
There is another nice feature on FileWhopper — recipient-paid file transfers. The feature lets you decide who pays for the file transfer: the sender or the recipient. This way, you can ask your friend to send you the game file and pay for the transfer yourself to make things easier.
So, there you have it. We hope that you've found the above information useful and can now continue playing Fortnite to your heart's content.