Large video files can be hard to share. Trying to make large videos smaller is the first thing that most users try to do, unless they need to keep the best resolution. But how do you make large videos smaller? Read on to see five great tools to help easily reduce your video file size both online and on your PC.
There are two basic options available to you when you are looking to reduce the size of your video while keeping the high quality. Option number one is making your video shorter by trimming it.
Option number two is to extract audio from your video. Of course, having audio in a video will make it more vivid and alive, but when it is not really necessary, you can remove it, which will reduce video size without quality loss.
If you want to keep both the sound and the length of your video, see below the services you can use to make the video smaller:
Desktop software
VLC (Windows, Mac, Linux)
Shotcut (Windows, Mac, Linux)
QuickTime Player (Mac)
Online services
VideoSmaller
Clipchamp
Read on for help with figuring out which service might work best for you.
Determining Video File Size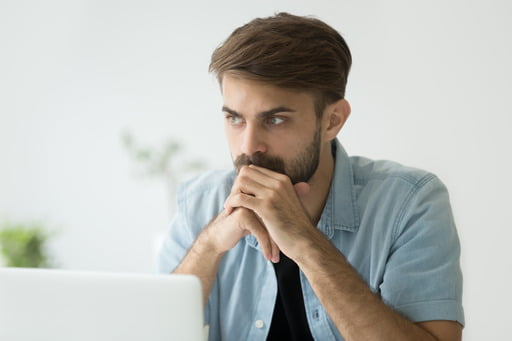 There are three major aspects that define file size: bitrate, resolution and encoding.
High-definition quality is reached via video resolution, that is the number of pixels in your video, horizontal x vertical dimension. For example, HD quality of 1080p is also referred to as 1920 x 1080.
Most audiences watch video in 1080p, as it is recommended by YouTube and based on the research that all of the top 10 best-selling monitors on Amazon have a resolution of 1920 x 1080.
If your audience will be watching your videos on a TV, you may want to use higher resolution. A resolution of 1440p or 1080p would be more than fine for bigger screens, taking into consideration that less than 20% of people in the USA have a 4K TV, there is no sense in making a video in 4K resolution.
It is harder to decide on the best resolution for smartphone users, as smartphones differ in screen sizes, pixel density and resolution. One can tell the difference between 720p and 1080p on a smartphone, but the screen size should be between 6'' to 8'' to notice this difference. For example, iPhone X has a 2436 x 1125 screen and its pixel density is much greater than the human eye can perceive.
Bitrate is another vital factor in defining video size. Bitrate shows the volume of information transferred every second when you send a large file, measured in Mbps or kbps.
Using a variable bitrate is a smart solution that will let your video go above or below the required bitrate, which will help ensure better video quality when you need to send large video files online.
Encoding is the last element that plays its role in video file size. It consists of the codec and the container. We will not dive deep into technical details, will just mention that it is better to use H.264 encoding with an MP4 encoder. This will compress your video and will not lead to quality loss.
You should try and decide which combination of compression methods works best for you by changing resolution settings, bitrates and encoding. Always keep in mind that any video compression results in some quality loss.
Best Ways to Scale Down Video Size without Losing Quality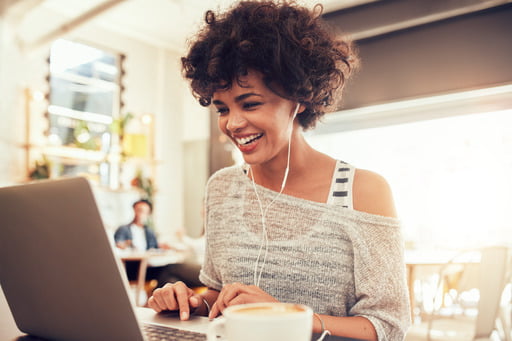 1. VLC (Windows, Mac, Linux)
Probably one of the most popular video editing and viewing apps available today is VLC. It is a Users' Choice winner for compressing video files.
This app offers numerous options when saving your video file, presented as recommendations, helping you choose the optimal format for saving your video file, depending on the video's purpose. If it is a YouTube video, then you select Video for YouTube HD. If your audience will watch the video on TV screens, then select MPEG4 1080p TV/device. Need to optimize your video for Android or iPhone - it will save the video in a smaller size. In the Settings menu >> Resolution tab you can modify the video size. Save the newly modified video file and get a new smaller video perfectly fitting your purpose. We suggest following these steps especially when you need to send large video files over the Internet.
2. Shotcut (Windows, Mac, Linux)
This program is often referred to as the one to make the video file smaller without paying a penny, although it's not as famous as VLC. It is more used as an editor rather than media viewer, as it provides advanced video editing features.
To reduce the size of your video, choose the Export button in the top-right corner after opening your video in the app: you will be offered a wide range of output options.
If you find yourself lost in the list of output options, stick to the H.264 Baseline Profile when exporting video and you will be just fine. This format will make the video smaller without messing with its quality too much.
The size of the video can also be changed by modifying the Resolution or Aspect ratio fields. Be careful, as the program does not automatically adjust the resolution for you. For example, if you change the horizontal dimension then you will have to calculate the proper dimension for the vertical axis, Shotcut will not do it for you. So, it is better to leave this feature to more experienced users.
3. QuickTime Player (Mac)
QuickTime Player is a default media player for Apple computers with a limited number of options compared to some other apps. You can save the output video via File >> Export As in several resolution options, such as 4k, 1080p, 720p, and 480p. If you were shooting in 1080p, then select 720p at export and you will notice that the size of the output video is smaller than the initial one. QuickTime does not offer a resizing feature, you will have to use some other tool for that, such as Kapwing.
4. VideoSmaller (online service)
Another very convenient way to reduce video size is using online services like VideoSmaller.com, which is free and does not require you to download an app.
This service provides a lower compression level for your video that will help keep its final quality, but will not give you a much smaller video size as you would get with regular compression.
You can also choose to scale down your video. This will influence your video quality, but if it's worth it for you, then you should go for it.
In addition, there is an option to extract all of the audio from your video. This can have a huge effect on the resulting video size, but it is up to you to choose whether you'd like to sacrifice the sound for the smaller size of your video.
5. Clipchamp (online service)
Another online service for you to consider is a paid one called Clipchamp. It will help you compress videos as easily as possible without the need to install an app on your PC. This is an option that's worth paying for if you need to resize videos and send large video files online on a regular basis. Clipchamp has a large number of options: it lets you edit videos, upload large videos, process batch videos. If you are okay with having your videos watermarked, then you will be fine with the free plan. Business plan costs $7.5 monthly or $99 annually.
Explore Different Combinations to Identify the Best Video Size
The main thing when reducing the size of your videos is to find the perfect balance between small video size and good video quality. Experiment with settings, different resolutions, bitrates and encoding to figure out your ideal video size vs video quality combination.
After changing the size of your video, you may need to transfer it online. Try FileWhopper. This service will help you send large files no matter the size. With FileWhopper you can send large video files up to 1TB in size! No need to choose and buy a monthly storage plan like with other file sharing services. Plus, FileWhopper ensures top security for your file transfer: all file transfers are encrypted with a password. A great service to try!