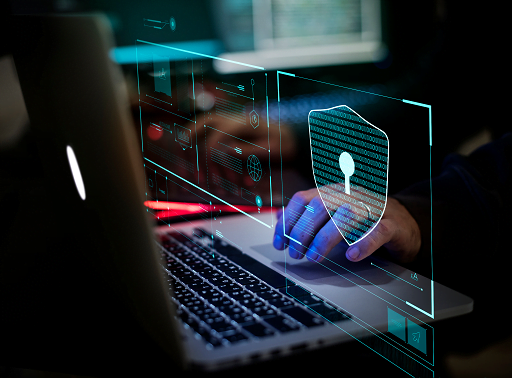 Let's start with the latest statistics showing that the data security issue can no longer be ignored by businesses and individuals:
PurpleSec claims that cybercrime has risen by 600% since the beginning of the COVID-19 pandemic and is expected to cost the world $6 trillion by the end of 2021.
According to IBM, remote work made employees more vulnerable to cyberattacks, which resulted in the increase of the average cost of a data breach by $137,000.
Over half a million Zoom user accounts have been reportedly compromised and sold on the dark web.
These facts suggest it's high time to start using data protection software on your PC. With quite a number of such tools available on the market, things become more complicated when there is a need to transfer sensitive data from one individual or organization to another. With most of the businesses targeting the global market, it's no longer an option to use physical data transportation methods as they take time, thereby decreasing productivity. Therefore, the fastest available method is using cloud-based file-sharing services. However, the hustle of using online data sharing, apart from the limits on the amount of data you need to transfer, is the need to protect files from cybercriminals.  
One may think technology has evolved enough to provide the ultimate security when sharing files online. However, that is actually the opposite. The ever-evolving technology landscape has increased the number of cyberattacks. The logical explanation for this is that cybercriminals also improve their expertise with technology. Cyberattacks are becoming more frequent and seemingly easier thanks to the availability of advanced hacking tools and guides. Therefore, one of the key problems is that the majority of the IT departments out there still use outdated solutions. That means, despite proper management and behavior in handling company files, neither safety nor compliance with the industry's standards is achieved.
What Is Secure File Transfer?
Secure file transfer implies protecting files during their movement. During secure file transfer, through the use of PC tools, scripts, and managed file transfer options, files get encrypted when in transit and during storage. A secure file transfer system creates a file-transfer audit trail, which mainly comes in handy for documentation compliant with the industry requirements such as PCI DSS, SOX, and NIST, to mention a few.
There are many ways in which one can send large files and folders securely. With so many platforms available, finding a robust solution that will deliver a secure file transfer experience and moreover provide extra features like automation, large file support, and extensive user-to-user collaboration can be challenging. Read on to figure out how to find a tool you can trust to transfer large files and folders securely.
Key Elements of Great File Transfer Software
Ability to transfer large files and folders
Ad-hoc file sharing
Protection of files and folders when on the move and in storage
User-to-user collaboration tools that enable the secure exchange of files and folders internally
When file management within an organization is decentralized, it becomes difficult to assure high levels of security as there are a lot of rogue technologies and processes that occur in the organization. Despite that scary fact, most of the organizations today exchange files in an insecure manner without the use of a reliable transfer option. Here are some of the unsafe methods used by organizations when transferring files and folders:
Use of scripts – they are often used for one-off file-sharing needs, such as distributing a weekly report to partners and associates. The tricky part of using this seemingly secure method is that when the server IPs or sign-in credentials are altered, things get complicated, making it difficult to manage the process. Passwords embedded in scripts can also be exploited. Moreover, a script is too simplistic, such that if a transfer fails the first time, it can't be tried for the second time.
FTP – this has been the standard means of sending files for decades now. As reliable as it has been portrayed to be, the evolving technology has exposed its weaknesses, and there are more than you thought. For starters, there is no way that you can monitor who accesses the files. The method lacks the essential security measures that are needed to protect sensitive data. And to top that, sign-in credentials are stored in the clear, which makes it easy for hackers to get what they need.
PC utilities and freeware – although these are the most commonly used methods when transferring data, they present the least secure means of data sharing. Things can easily get complicated if the person in charge of sending files is not around or if files are sent to the wrong recipient.
With that said, you can't get the right solution by just knowing the options to avoid. For that reason, let's look at the key elements of a secure file transfer solution:
User-friendliness — this does not imply lacking high-end security tools. It's more about how things are organized and displayed. Remember, the more complicated a solution is, the higher the chances of human error. Therefore, if data transfer software is easy to navigate, it becomes simple for both the sender and receiver to understand and make use of its features. Moreover, a convoluted solution will lead to users reverting to their old practices and utilities. Therefore, it is also important to assist your administrators to understand how to set up and operate data transfer software so that there won't be any issues due to lack of knowledge.
Reliability, compliance, and security — remember that the latest security protocols need to be supported by your solution. Therefore, a solution that fails to meet regulatory requirements will likely not make the cut. Thus, your solution should present a centralized unit that can only be accessed by having a particular level of clearance. A centralized system will also make it possible to have an audit trail that portrays all activities related to file changes and user activity.
Error handling — a highly secure file transfer solution has got the ability to mark any exceptions to expected assignments, fix them if need be and help you avoid missing deadlines. That way, you get to protect the relationships of your organization with the clients.
As you can see, with a secure file transfer solution, you get to protect your business in many ways, thereby opening channels for it to grow and build a better brand. A combination of features that enable safe and fast file transfer and user-to-user collaboration is, therefore, the best way to protect files in transit and at rest.
How to Send Large Files and Folders Securely via Internet with FileWhopper

With most of the cloud-based services demanding ridiculous charges to share large-sized data online, FileWhopper presents a perfect solution for anyone looking to send their large files and folders without breaking the bank. FileWhopper is a cost-effective solution that lets you upload and transfer any amount of data in a fast and safe manner. The solution requires the user to make a one-off payment based on the size of the file or folder they wish to send. The great thing is, your quote is calculated upfront, so you immediately know how much you should pay to be able to transfer your file or folder. Moreover, FileWhopper presents an easy-to-use platform with great security features. For example, your files and folders are encrypted when transferred and at rest.
Here is how it works:
1. Select the large file or folder you want to send and get a quote based on its size.
2. Download and install the tiny FileWhopper app to be able to upload your data in a fast and secure manner.
3. Copy the link to the uploaded file or folder and share it with the intended recipient (you can order additional downloads if you want to share your data with more than one user).
4. Your files are encrypted with a strong password at the beginning of the upload, so make sure to share it with the recipient(s) for decryption purposes.
Your data is erased from FileWhopper's server as soon as it is downloaded. Until that is done, it is kept securely and ready for download for 14 days, which can be extended to up to 90 days if you order so.