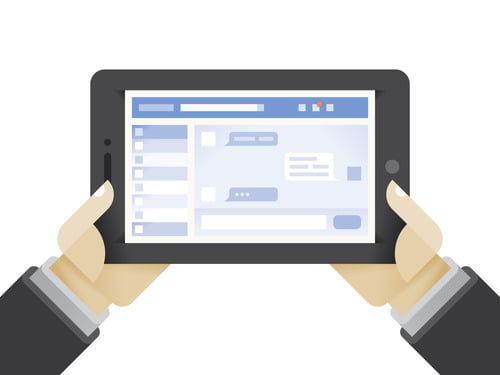 Have you given your business a new name? If you run a Facebook Page, you will have to rename the Page as well. Keep reading to learn how to rebrand a business Page on Facebook.
Facebook, with all its new features, including those added in 2020, is more than just a social media platform for connecting with friends and family. It provides an avenue for small, medium, and large businesses to reach out to a wide range of audiences. A Facebook Page makes it easy for potential customers to access your business's contact information and learn about your products, recent projects, and work in progress.
In this guide, you will discover the following:
Facebook rules for naming a Page
How to change the name of your business Page
Why you can't change your Page name and how to remedy it
Can One Rename a Business Page on Facebook?
After your Page has gained a solid following, you might like to rename it to align it with the new face of your business. A few years ago, it would have been difficult to do so. But now it is quite easy. However, Facebook will have to approve the name change.
Note: Your FB Page name is different from the Page URL (web address). It is the name of your business, as shown under the profile photo. Your Page URL, on the other hand, is your username and @name (that is, your Page handle). Renaming your Page does not change the handle. The process for changing your Page URL and username is quite different and is not shown in this guide. We will focus on how to change your Page name.
How to Change a Business Name on Facebook in 2020
Only an admin can request a change to the name of the Page. There are some rules and best practices that must be observed before the change can be approved. Take a look:
Page names must be properly capitalized. Improper capitalizations, such as wEnDy's, are not allowed. Except for acronyms, a Page name cannot be in all uppercase.
Page names cannot include the following:
Any variation of the word 'Facebook.'
The word 'Official.'
Terms or phrases that violate someone's rights or may be abusive.
Symbols or unnecessary punctuation.
Descriptions or slogans (Example: The Best PC Service – Our products make your PC feel like brand new). Such information can be added to the About section of the Page.
Page names can't consist only of the following:
Generic geographic locations (for example, New York). But you can create a Page name for a body that represents a geographic location (for example, "Queen Elizabeth the 2nd of Great Britain" or "New York City – Mayor's Cabinet")
Generic words (for example, Coffee).
Your Page name cannot exceed 75 characters. It should be short and easy to remember. Use your 'About' section to provide any additional descriptions you may have.
It's very important that you choose a name you are confident about. Changing your Page name too frequently can confuse your followers, not to mention that you may not even be able to rename the Page again – at least for a while.
How to Rename Your Facebook Page on Desktop
Follow these easy steps:
Log in as the Admin of the Page you want to rename.
Click 'About'. It is displayed in the left pane.
The 'General' section of the 'About' menu presents the main attributes of your business Page. Click 'Edit' next to 'Name.' Once you do, a new window will open with the heading "Request New Page Name."
Enter a new name for your Facebook Page and click 'Continue.'
Review your entry. Check the spelling of the name you chose and be sure that everything is correct. Once you click on 'Request Change,' the new name will be sent to Facebook for approval.
How to Rename Your Facebook Page on Mobile
As of January 2020, you can't change your Page name from the updated version of the Facebook mobile app. When you try, the 'Content Not Found' error message will be displayed. Therefore, you have to go through your browser instead. Here's the procedure:
Launch your browser (for example, Chrome).
Type m.facebook.com in the address bar and tap Go.
Log in with your Facebook username and password.
Tap the menu icon on the top-right side of your screen.
Open your FB Page and tap the 'More' button.
Tap 'Edit Page' from the context menu that appears.
When the 'Edit Page' screen opens, tap on 'Page info.'
Tap on 'Name.'
Enter a new name for your business Page and tap the 'Continue' button.
A new screen will open with the heading "You are requesting the following changes to your Page:" Review the name you have chosen and make sure it is correct. Then tap the 'Request Change' button.
Reasons Why You Can't Change Your Facebook Page Name
You may not be able to change your Page name anytime you want. There are some reasons why that is so:
You are trying to change the name of your Page through the FB mobile app. As already mentioned, you need to use a browser and visit m.facebook.com.
Your Page role does not have permission to make changes to the Page name. Your Page role determines what you can do on the Page.
Here's how to check your role:
On New Facebook:
Open your Page and click Settings in the bottom-left corner of the screen.
Click Page Roles in the left pane.
On Classic Facebook:
Open your Page and click Settings in the top-right corner of your screen.
Click Page Roles in the left pane.
The Page name was recently changed by you or another admin.
Limits were imposed on your Page for any of the following reasons:
Some admins of your Page do not have authentic profiles.
Your Page name is misleading.
Some admins of your Page continue going against Facebook policies.
The content posted on your Page may be misleading to people who follow or like your Page.
The content posted on your Page goes against FB's hate speech policies.
The name of a regional Page cannot be changed if it falls under a global Page.
What to Do If You Can't Change Your Page Name
If you cannot rename your Page, here are some possible solutions:
Wait at least 7 days after your last name change.
Report to your Facebook ad representative: You have an advantage if you run Facebook ads on your Page. Your account rep can help you change your Page name since the advertising team understands that you won't run paid ads when your business name is different from your Facebook Page name.
How Many Times Can You Change Your Facebook Business Page Name?
Kristin Bush, an account strategist at Social Media Examiner, made a report some few years ago, saying that Page name changes can only be made once every 7 days. This may or may not still hold true. Constantly changing your Page name is not advisable. It confuses your followers and might make Facebook decide that your Page is spammy.
Conclusion
We've discussed how to change the name of your Facebook business Page on desktop and mobile devices. We also looked at some of the reasons why you might not be able to rename your Page and what to do to remedy it.
Facebook must approve your new name before the change is effected. So make sure that you are confident about the name you choose and ensure that it follows the guidelines for FB Page names.
As a business owner, you may face situations where you need to securely transfer large files and folders to your staff or patrons. In such cases, it is advisable to use a file transfer service such as FileWhopper. The software lets you share large files and folders of up to 1 terabyte. It provides free storage, letting your file or folder stay on the server for up to 14 days.
Unless you order extra services, it is deleted from the server as soon as the 14-day period is over or after the receiver downloads it. Shared files and folders are securely encrypted with a password, making it impossible for unauthorized persons to access them. Your uploaded files and folders are assigned a link, which you can share with those you want to send them to. Indeed, file transfer has never been easier.