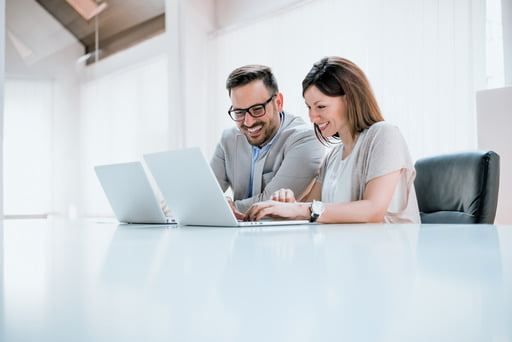 If you are looking for the best way to share files or folders with other devices connected on the same network as your PC, worry not as you will soon figure it out. Sharing files or folders with another computer requires a few tweaks to your system settings, and it will be easy going forward. Whether you are running Windows or Mac OS, this guide for beginners will help you transfer data between machines connected to your network. At first, it may seem like a complicated task; however, once you are done with this guide, everything will be easy to follow through.
How to Share a Folder Over a Network in Windows 10
You can transfer a folder from your Windows PC to another computer by following these simple steps:
Access the folder you wish to share and right-click on it.
On the menu, hover your mouse over Give access to and select Specific people.
Select specific users and assign permission levels to each of them to determine if they can only read the contents of your folder or read and edit them.
Once you have completed the selection, you can click on Share.
If a user is not visible on the list, just search their name on the taskbar and select Add. If you do not have a specific user you want to share your folder with, you can opt to share it with everyone.
When done, click on Share.
You can also share a folder from File Explorer by clicking on the Share tab and then selecting users by following the process described above.
How to Access a Shared Folder in Windows 10
You can access your shared folder on other computers by going over to the Network section and looking for your PC's name. Select it, and a new option of connecting to the folder will be available. Depending on the permission level given, you can either only read the contents of the folder or read and edit them.
How to Transfer a Folder Over Your Network on Mac OS X
Unlike on a Windows system, sharing a folder or file on Mac OS X isn't quite simple. However, the process doesn't require any technical skills. Here is how you can transfer a file or folder from one Mac OS X computer to another in your network:
Access the Apple menu located on the top-left part of your screen and open System Preferences.
In the System Preferences panel, select Sharing.
Find and select the File Sharing option located on your menu window on the far left.
Switch the checkbox to ON.
At this point, there will be 2 boxes visible on the right side. In the left box, a list of shared folders will be shown, while the right box will display a list of users that have access privileges.
Add your file or folder by clicking on the + sign located below the Shared Folders box. Choose the file or folder you wish to add and click on Add.
Once you have shared the file or folder, you can now choose the users that you want to give access to it and indicate their permission level, which determines what they can do with the contents of the shared file or folder.
How to Access a Shared Folder in Mac OS
You can access a shared file or folder on Mac OS by opening a new Finder window. Access the section labelled Shared and check the list of shared computers. Once you have identified the name of the computer the file or folder is being shared from, you can click on it. Within a moment, a list of shared files and folders will appear. Look for the one you wish to access and click on it. If the shared folder is not set to be available to everyone, you might need to enter a username and password.
FileWhopper – Your Solution to Sharing Large Files & Folders
Are you tired of paying endless monthly subscriptions to be able to transfer large files or folders online once in a while? FileWhopper is the solution that you have been looking for. You just pay a one-off fee based on the size of the file or folder you are sharing, and FileWhopper lets you upload files or folders of any size. Files or folders uploaded to FileWhopper's servers are encrypted and kept safely for up to 14 days (which can be extended upon request to up to 90 days, giving all of your recipients enough time to download the shared files or folders). Here is how FileWhopper works:
✅ Choose the file or folder you wish to share and get a quote based on its size.
✅ Download and install the small FileWhopper app and use it to upload your large files or folders fast and securely.
✅ Copy the link to the uploaded large file or folder and share it with your intended recipient(s). You have one download by default, but you can add extra ones and send your data to up to 6 recipients if need be.
✅ Share the password provided by FileWhopper with the recipient(s) so that they can decrypt the shared large files or folders.