Let's imagine the following situation: you need to send large files, or a folder with large files, online to your friend as soon as possible. You are looking at different file-sharing services, but most of them have limits on file size for uploading or require you to buy a monthly subscription plan. Trying to send large files via email can also present a problem if you want to attach files, because there is a limit on file attachment size. It can be 25MB or less, depending on the email provider.
So, today we are going to talk about the options available to you for sending large files. Let's say you need to send a file to a friend, 20 GB in size or even bigger. How do you choose the best way to send large files online?
The Fastest Solution for Sending Large Files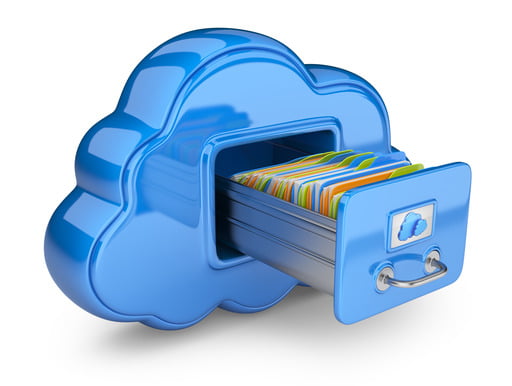 The fastest solution for large file sharing is using cloud storage. Why? Because all your large files are already in the cloud, you can just share a link! This option is great if you have an account with some cloud storage. Don't have one yet? Just register with any service available today: Dropbox, Google Drive, OneDrive, or choose from the multitude of other syncing tools. Be prepared to pay a monthly subscription fee depending on how much space you need or how large a file you can upload/download. To share a large file that's already in your cloud storage, just give the recipient a download link to the file.
If your files don't contain anything that needs to be kept confidential, you can also use public folders. What does it mean? You can put anything you like in a public folder, and all these files become available for download by anyone who has a link to this folder.
Cloud storage is a great solution for sharing large files online, but if you need to upload a truly huge file, like 200GB or bigger, you may still face storage limits. Don't have enough space or don't want to buy an expensive monthly storage plan for sending a large file once in a while? Let's look at other solutions.
The Most Convenient Solution for Sending Large Files
Now let's talk about the most convenient way of sharing large files. Opera Unite File Sharing is a built-in file-sharing option in the Opera web browser. This technology lets you use the browser like a personal web server. The file recipients get a secure password-protected download link. To use Opera Unite, you need to have the Opera browser installed on your computer, but file recipients don't need to install Opera to access the files.
Check out Opera Unite File Sharing service if you like to use the Opera browser.
The Easiest Solution for Sending Large Files
Now let's talk about the easiest solution for sharing large files online. It would be a service designed only for uploading large files and then sharing the download link with the recipient. One of the best services of this type is FileWhopper, although there are a lot of other options of file sharing services out there that vary in speed and storage capacity. For really huge files or folders, FileWhopper is the best choice because it doesn't have any limit on file size. Also, all files that are transferred with FileWhopper are password protected and encrypted, so there is no way your private information can get in the wrong hands. Plus, you can actually monitor the progress of each file download by the file recipient.
Before using any file sharing service, you should understand what features are the most important to you. For example, for sharing business documents make sure the service offers file encryption.
Other Options for Sending Large Files
Still not sure what's the best option for large file transfer? Let's look at some alternatives.
Save your files to a USB drive and send it to your friend or colleague;
Have a website and/or a web server? Simply place large file on your FTP server.
But we believe that the best solution for sharing large files is using an online service like FileWhopper.