Forget the limits on attachment size your provider allows
Sending a file as an email attachment is common practice to anyone. But not any file. You can only send a file that fits the size limits imposed by both the sender's and the recipient's email provider. When you create a movie project or a photo album, and want to share it with family or friends, you will want to use a large file transfer service. A file transfer service is a great solution if you need to send very big files that are gigabytes in size via email, when a regular email attachment wouldn't work.
Using file transfer services helps you easily and securely share files or folders via email. All of these services have the same purpose, but they can differ greatly in functionality.
Check out this list of the most popular services that will allow you to send large files via email. We have also listed monthly limits on file size and number of recipients for free subscribers, and a description of all major features for each service.
SendThisFile
Advantages
Works with mobile devices.
AES-256 encryption.
Upgraded account encompasses a customized Filebox that can be used by others to send you large files.
Disadvantages
Not very safe to use, as there is no scan for viruses.
Your account cannot be password-protected if it is free.
Free edition results in a slow file transfer speed.
The limitation of SendThisFile is that you can send large files via email for free with a lowered speed and a six-day download limit. Paid plans provide extra features and can be used to send and receive large branded files via a website or using an Outlook plugin.
SendThisFile combines safe file transfer and storage with the use of AES-256 encryption, but it does not perform scanning for viruses.
All you need to do is upload your file to the SendThisFile online interface and give the recipient's email address. Once the file is uploaded, SendThisFile will send an email notification to your recipient providing guidelines to access the file. The file can only be downloaded by the recipient whose email you specify when uploading your file.
Filemail
Advantages
Compatible with all browsers and platforms.
You can track delivery status on all plans.
All plans provide unlimited downloads.
Disadvantages
Only Pro subscription offers password protection.
Free plan stores your files for 7 days only.
Free plan does not allow you to receive files.
Send up to 50GB with a free account on Filemail (unlimited size is offered for paid subscribers), while your recipients have the options of downloading your file either via a web browser or FTP. Paid Filemail subscribers enjoy additional features, such as password protection, Outlook add-ons, or a branded site that enables users to send you large files via email. There is no limit on size, so this service works well when you need to send large video files or photos.
FileMail uses cloud storage for your uploaded files. You provide an email address and a message, and your recipient gets alerted when the files are uploaded, and guided on how to download them and how to send large files over the internet.
The user can track delivery status and use the service on any platform or web server.
DropSend
Advantages
Online storage for backups is included for paid subscribers.
Apps for Android and iOS can be downloaded from Google Play or AppStore.
For Outlook users, there is a DropSend plugin that allows attaching large files.
Disadvantages
Free or basic subscription plans do not provide file encryption.
Business and personal encrypted accounts cost a great deal of money.
DropSend lets you send up to 4GB for free (paid subscribers are limited to 8GB) to any email address easily and quickly. First, you need to visit DropSend's website and fill out a form with email information. Attach one or several files to have them transferred to the DropSend website. The recipient gets notified when the files are available for download. Monthly limits are set for sending large files through DropSend. Monthly limits for free accounts are set to five "sends" per month, while paid subscribers are offered up to 45 sends per month. DropSend utilizes 256-bit AES encryption to secure your uploaded files. The service is the best way to send large files to customers and perfect for backing up your files online.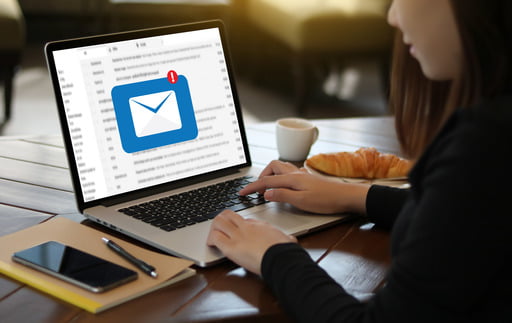 WeTransfer Plus
Advantages
Your transfers can be password-protected.
You are allowed to review your transfer for forwarding, re-sending, deleting files.
Disadvantages
Only paid plans are offered, no free plan is available.
Your paid subscription is renewed monthly or yearly.
WeTransfer Plus offers a clear and user friendly way of sending large files via email, up to 20GB in size (paid accounts only). You are entitled to store up to 100GB on the company's server and customize your interface with various background wallpapers. There is an option to password-protect your uploads for greater security. Your files will not be automatically removed from the server, it is your choice which files to keep and you can manage them from the website or app.
TransferNow
Advantages
Transfers can be set to be sent immediately or you may select the expiration date for a transfer.
One transfer can include unlimited downloads.
Password protection is offered for paid accounts.
Disadvantages
Advertising is played in free accounts.
Encryption is not provided.
Files that have expired cannot be restored.
TransferNow is a service available both as a free and a paid premium subscription. The Free account offers uploads of up to 4GB, while the Premium account provides 20GB with basic features. Your recipients can access downloads anytime during 7 days (free) or 30 days (premium). 48 hours before the files expires you will receive an email notification with info on who the file was downloaded by. Password-protect your transfers in the Premium account, while the free version of TransferNow provides a limited number of features.
MailBigFile
Advantages
Paid subscription offers file tracking.
Paid plans provide file storage for up to 60 days.
Paid plans suggest personalized branding.
Disadvantages
Free plan does not feature file encryption.
Free plan stores files for just 10 days.
Limited number of features available on a free plan.
MailBigFile offers a swift and simple way to send large files for free, up to 20GB in size. Pro versions let you share large files of up to 20GB and include more downloads per file, plus file tracking, secure connections and additional apps.
Paid account transfers are secured using 128-bit SSL encryption and stored using 256-bit AES encryption.
Your Web-Based Email Service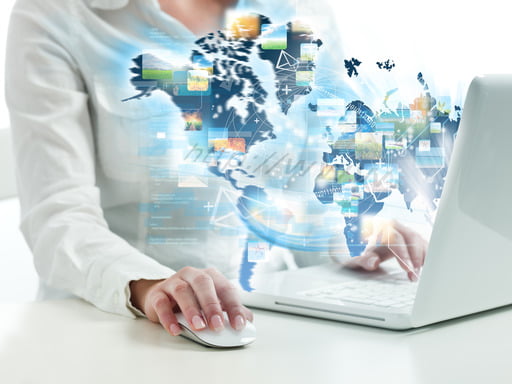 Most email services let you send large files via email storing them in the cloud. This is time-saving but generally is almost the same as sending a file as a regular email attachment. You may ask how to send large files over the internet. The answer is via the following services:
​Gmail: sends files up to 10GB using Google Drive
Outlook Mail on the Web: lets you send files up to 10GB using OneDrive.
Zoho Mail: lets you send files limited in size to your Zoho Docs account (also available with Google Drive, Dropbox, and other services).
Another new way to transfer big files online is FileWhopper - an online service that lets you transfer extremely large files online. Even 1TB! That's quite impressive, but let's see how it works. There are no Pro or premium plans, or a monthly subscription. The feature that makes FileWhopper stand out is that you pay a one-time fee depending on the size of the file you want to send.
FileWhopper supports multithreaded data transfer technology, so your files will be uploaded and downloaded at the highest possible speed.
FileWhopper is the perfect choice if you need to send a huge file just one time, or once in a while, to your friends or family.