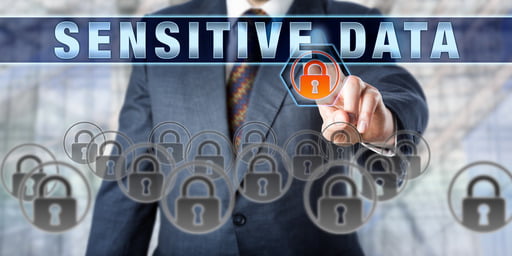 Storing confidential files on your computer is much more handy than piling them up in lockers. Physical documents can be locked in a cabinet, which is what we usually do with sensitive papers. The same works for sensitive digital data that should be protected with more than just a single user password, which can be easily compromised.
Today, users tend to use encryption more and more to protect their files. Encryption uses complicated algorithms to encode sensitive digital information, which can only be read on your PC using a password. This means that even if your PC gets stolen, your information will stay secure. It is strongly recommended that you use encryption if you need to send large files or folders containing sensitive data to other recipients.
Any operating system, be it Windows or macOS, has a built-in encryption tool that protects your documents by asking you to enter your system password, but behind this password stands a complex algorithm.
How to use encryption on macOS
It is very easy for Mac users, they just need to turn on the FileVault feature by choosing Preferences > Security & Privacy > FileVault. This feature will encrypt an entire hard drive, where your files can then only be accessed with your account password. Removable storage devices can also be encrypted on Macs, just right click on the external USB drive in Finder and select Encrypt.
How to use encryption on Windows
Windows has it in a different way, and some PCs encrypt files automatically by default. This can be verified through Settings > System > About, then scroll down to "Device encryption". If this feature is not available on your PC, there is an alternative suggested by Windows named BitLocker. You can access this feature from Control Panel > System and Security > Manage BitLocker. Your removable external drives as well as your hard drive can be encrypted with BitLocker. But there is a snag: your PC should have a special chip installed, it is called Trusted Platform Module (TPM), and sometimes this can be an issue as not every PC has it onboard. Plus, at least Windows 10 Pro is required to use the built-in encryption feature.
Luckily, there are other solutions available. For example, there is free cross-platform software called VeraCrypt that is capable of encrypting your entire hard drive. Separate files or folders can be encrypted as well, especially when you send large video files to someone. However, it is safer to encrypt all sensitive information. When you do it, you have to be absolutely sure to memorize your password. If you forget it, you might as well forget about your encrypted files for good. Keep your passwords in a safe place and retrieve them whenever you need to access encrypted files or log in to any website with your password.
Keep your files safe in the cloud
When you have your computer HDD and files securely encrypted, you may need to access them remotely from your other devices, or may want to back them up in case of PC failure. You can choose to store your files in the cloud, but first be sure to check the security of the cloud storage provider.
Most of the widely used file sharing services, such as Dropbox, apply encryption to your data, but this does not mean your data is completely safe and private.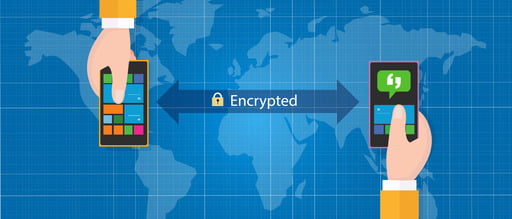 Head of Data Security at Dropbox says that Dropbox has access to files to provide previews and let users work jointly on those files. When Dropbox has access to your files to form previews, it is convenient on the one hand, but on the other, with sensitive files you may not want to have these previews for the sake of your files' privacy. So, think twice if you should trust Dropbox with your private data.
Services like SpiderOak One Backup omit these convenient preview features for you to benefit from added security. Any additional features give control over your sensitive files to the service, but Spider Oak's "trust less" approach has no access to the user data hosted, says CTO of SpiderOak. This is possible because the files are encrypted before they are sent to SpiderOak and the service can only see them as an encrypted mess that is not readable, not the original files that you uploaded for storage.
However both Dropbox and SpiderOak had security breaches a couple of times in the past due to hacker attacks, when some accounts with sensitive files could be accessed by criminals. That's the reason why you should choose a file sharing service that uses encryption, especially when sending large files online. Experts agree that the best way to send large files over the Internet is using the FileWhopper Service. Files or folders that you are going to send to your recipient have no size limit, they are securely encrypted and password-protected. The first transfer of up to 5GB in size is free of charge. Give it a try!
When it comes to extremely sensitive files, Dropbox Help Center recommends keeping them in VeraCrypt container, and if you need to send them to someone else - sync them to cloud storage like Dropbox or SpiderOak, because if someone gains access to your cloud storage account, they would also need to get a password for the VeraCrypt container to extract the files.
Share large files online
It is best to encrypt your documents or folders before they leave your computer and only then send large files online.
When using the FileWhopper file sharing service, your files are encrypted before sending. After uploading your files to the service, you should provide your password to the recipient for them to securely download the files via a tiny app, which will automatically install and then delete itself after completing its mission. The files are sent over https, which makes them invisible to others on the network. Additionally, you can delete the files immediately after the recipient downloads them or files will be automatically deleted after 14 days unless you purchase extra services.
Today's world has lots of options to offer digital users in terms of data security. Be smart and make the most of these opportunities, protect your sensitive data and share large files securely online. You can read more about encrypting files for secure large file transfer in this article.