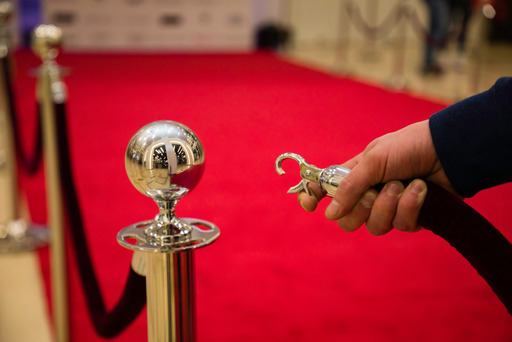 Film festivals have changed the film industry since they first started in the early 30s. They have greatly evolved over the years, creating excellent platforms for filmmakers to reach their target audience more effectively. As a filmmaker, you have probably attended several film festivals and seen their effectiveness in boosting a film's exposure.
However, do you know how to get your film to be featured in such festivals to experience the same benefits? Submitting a film to film festivals can sometimes be confusing and exhausting, but it does not have to be. In today's article, we will take you through the process you need to succeed with film festivals. Also, since you will need to submit your film remotely for review, we'll show you how to send videos safely and efficiently.
Benefits of Amateur Filmmakers Submitting Their Films to a Film Festival
One of the best things about film festivals is that they are usually open to everyone from amateur filmmakers to veterans. So, even if you are an upcoming film director, you can still submit your film to be featured in categories like micro shorts and feature-length action films. This gives you a chance to win cash prizes or filmmaking services that could help take your career to the next level.
Besides getting prizes, here are other crucial reasons why you should consider submitting your film to film festivals:
Attending film festivals allows you to meet other experienced filmmakers you could learn a lot from. This could help build valuable connections that might come in handy in the future.
If you have been an actor for a while but haven't got any serious roles, you could produce a short film starring yourself. That way, many people can see both your acting and directing skills.
If you are a videographer but want to shift to directing, attending film festivals could enable you to see how things are done and the competition ahead.
You could win awards that would give you a higher chance of working with big brands as you've proved that you have remarkable talents and skills. Awards also make it easier for you to get film grants for amateur filmmakers, hence propelling your career further. Glass awards are unique and practical types of awards for filmmakers and will enhance motivation and appreciation levels.
How to Submit Your Film to Film Festivals
Submitting a film to film festivals is not a walk in the park. You first need a reasonable budget to cater for your submission fees, marketing materials, and travel expenses. Besides that, you must also follow some crucial steps required to increase the chances of your film being accepted in the festivals. If you have no idea what exact steps to follow, do not panic. We have your back. This section will show you the steps to follow to ensure a successful and seamless submission process into any film festival.
Step 1: Find a film festival
The first step of your journey will be searching for a film festival to submit your film to. Fortunately, there are about 3000 film festivals that you can submit to depending on your location and other factors. You can easily find these film festivals online. Some of the best film festivals today are Sundance, Tribeca, Austin, Telluride, and the New York film festival.
You could also watch some Vimeo movies in your niche and check if they have played at any film festival. That will help you find some ideas of relevant film festivals that would accept your film.
Step 2: Check out their rules
Every film festival has different rules that filmmakers must follow when submitting their films. For instance, film festivals have varying entrance fees, deadlines, and qualification requirements. All these are determined by different factors. So, check out different film festivals and their rules. Once comfortable with the rules and fees, note down the set deadlines to ensure you submit your film on time.
Step 3: Check if your film meets the criteria
Film festivals also have set criteria that you must follow for your film to be accepted. For instance, some film festivals major in short films of a specific genre. Therefore, your film must fall under this category to be considered.
So, remember to check for such criteria and see if your film qualifies. If it doesn't, then don't waste your resources trying to submit it because it will likely be rejected. Instead, look for other film festivals that accept your type of film.
Step 4: Submit your video file
To submit your film to film festivals, you must use submission platforms such as Shortfilmdepot, Movibeta, FilmFreeway, Clickforfestivals, and Festhome. Most of these platforms allow you to use video-sharing platforms to submit the video file. These platforms are usually more convenient than old-school methods such as DVDs. However, they also have limitations that could affect your submission process. The most common issues you might face with video-sharing platforms include:
Some platforms compress your video file, which could affect its quality. This could make the programmers and judges view your film as inferior and reject it.
Most video-sharing platforms have a size limit that could make it impossible to submit the file since the film will be large.
Some platforms don't promise uncompromised security, hence risking your file landing into a competitor's hands, who could easily sabotage it.
These platforms charge monthly or weekly subscriptions, which are pretty unnecessary considering you only need their services for only a day or two. So, all the fees you pay for the whole month would go to waste.
They don't allow you to attach the needed documents when submitting your video, leaving you stuck. So, if you don't know how to send a folder and video together, completing the submission process might be tricky.
Fortunately, there is a unique platform that allows you to evade all these problems- FileWhopper. Here are some of the benefits FileWhopper offers:
FileWhopper allows you to seamlessly send large videos without compressing them to ensure they reach the recipient with the intended quality.
The platform does not have a size limit issue as you can send up to 10 TB of video files hassle-free. So, you can submit your short and long films without splitting them into small parts.
FileWhopper guarantees secure file transfer by offering zero-knowledge encryption. This ensures that no one can access the files without its unique password. Your film is also sent using a unique ID, meaning that not even FileWhopper's staff can tell that you are transferring a film.
The platform only asks for a one-time payment to complete your transfer. Therefore, you don't need any subscription and will only pay for the service only when needed.
FileWhopper lets you upload any file despite its format, making it easier to transfer your video file together with the required documents.
You can visit FileWhopper's site to see how it works. It is pretty user-friendly, so the transfer process will be seamless.
Extra Tips
Here are some extra tips that will help your film submissions be more successful:
1. Submit your film early
Festival programmers receive countless films to review and choose the best. You can submit your film any time before the deadline but know that most people usually submit near the deadline. This increases the workload for programmers, meaning some films might not even be fully reviewed. So, submitting your film early gives them enough time to review it.
2. Screen with test audiences
You could also call some friends and filmmakers to watch your film and give honest feedback. This feedback can help you see what changes to make to ensure the film receives a better response at the festivals.
3. Don't neglect sound design
Excellent sound quality makes your film more outstanding and shows you know what you are doing. Therefore, use commercial microphones to capture the best sound quality and mix audio levels within the set ranges.
4. Don't watermark your film
Watermarking your film might sound like a good idea, but it's not. Watermarks can be quite distracting and might piss off the judges and programmers.
5. Send a finished product
Although some film festivals allow you to send your unfinished film, that only sets you up for failure. Your competitors will send finished films, so doing the opposite will make your film seem substandard.
Conclusion
Hopefully, this article has discussed all you need to know about submitting films to film festivals. It also touched on how to send large video files online, so we hope your submission process will be quick and smooth. However, if you have any questions about today's topic, make sure to drop a comment below.