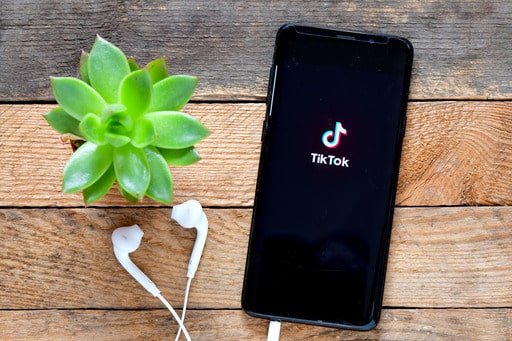 TikTok is one of the newest buzzes in social media trends. It is fun, crazy, silly, and everything in-between. If you are looking for "addictive and ridiculous," you can park your car right in the TikTok garage because you are home. It is filled with people lip-synching to popular songs, new challenges, and other things that can just leave you rolling on the floor with laughter. It's no wonder why the app has earned its place in the social media hall of fame.
However, the platform has been the center of attraction after the executive order issued by President Trump on the 6th of August. POTUS has made it illegal to carry out transactions with TikTok's parent company, ByteDance. You might be wondering what all the drama is about and why it is not affecting other companies like Instagram. The crux of the matter stems from the parent company that developed the popular app. Unlike other social media apps, such as Facebook, ByteDance is a Chinese company. Yes, you read that right! A Chinese company owns TikTok, which has raised concerns about privacy and security.
The way forward might be for American-owned companies to acquire rights to the app, a plan that is already in the works as Microsoft is making moves to buy TikTok. The tech giant is already in talks to acquire the app, although we will not know the outcome until September 15.
The whole news might leave you asking the following questions:
Does TikTok really pose a security risk?
Is TikTok safe to use?
How do you stay safe while using TikTok?
Well, the short version of the answer is that there's probably nothing to worry about for most people using the app. However, keep in mind that, just like every other social media app out there, it collects data.
Does TikTok Take Your Information?
Social media platforms like Facebook and TikTok collect personal data from people using their apps. The information collected varies in transparency depending, of course, on the company running the software, said the F5 global head of artificial intelligence, Shuman Ghosemajumder. F5 is a company known for Internet infrastructure and security. Shuman added, "When you're taking a video of yourself, and uploading that to TikTok, everybody knows that TikTok is taking that data and storing it on their servers, and performing various types of analysis on it."
The first level of data collection involves general information. The data includes info that you intentionally submit to the app when creating an account, such as your name and email address. Of course, let's not forget the content you actively share or upload on the platform.
The second level is the data that you may be unaware they are collecting, such as your device information, IP address details, and information about the operating system of your device. In its Privacy Policy, TikTok states that they are also "scanning and analyzing" every message you send through the platform.
Then, there's the third category of information collection, which experts look out for when scrutinizing apps. This is a form of data collection that experts classify as "criminal and malicious." However, Shuman says such a level of data collection is not something a widely used app like TikTok can carry out without being caught. It's not the type of activity that can easily be hidden from forensics experts, especially because these experts are always on the lookout to expose apps exhibiting such behavior. Is TikTok a security risk in such regard? Shuman said he currently knows no evidence to support that it is.
Access to Clipboards
Sometime in the past, news surfaced suggesting that TikTok was accessing clipboards of people using Apple's next-generation operating system, iOS 14. In essence, if you had copied or pasted sensitive information, TikTok had access to it and could have seen or used it.
TikTok claimed the reason it collected clipboard data was to reduce spam activity on the app by detecting users who use the "copy and paste" function to spam comments. It is well known that spammers use clipboards to easily distribute spam content by cutting and pasting. In fact, if you notice that the paste function is not working on a website in any particular field, it means the owner is trying to combat spamming. This is probably what TikTok should have done too. However, following the exposure of the issue, the company stopped the practice completely.
How to Protect Your Data While Using TikTok
To play it safe, it makes sense to be careful when using apps such as TikTok. You should start by not sharing things you do not want other people to see. If you don't want people to see pictures of your bedroom, then do not upload a video of yourself in your bedroom. Shuman points out that he does not see any difference between TikTok and other social media apps. As he puts it, "There's no fundamental difference in using TikTok versus using [apps like] Facebook or Instagram." Invariably, you are still sharing information by using any of them.
The director of the technology policy program at CSIS (Center for Strategic and International Studies), James Andrew Lewis, feels the same way. He points out that TikTok is pretty much harmless at the moment and poses no current risk. As Lewis said, "The information on it is not valuable to an intelligence agency, the PII [personally identifying information] is nothing special, and there's no evidence that TikTok has been used as a vehicle for delivering malicious code."
If you are worried about any government or company potentially accessing what you say on a social media platform, the best thing to do is to use apps that offer end-to-end encryption such as Signal, WhatsApp, and iMessage.
As for the fact that TikTok is owned by a Chinese company, the current concern is that the Chinese government could censor content on the app or put up short propaganda videos for users to see. As Lewis pointed out, they haven't done any of these yet. So, there's currently no threat.
Another common concern is that the Chinese government might try to pressure ByteDance into using the TikTok platform to collect data on American users. However, no evidence suggests that such a thing has occurred. It is also interesting to note that TikTok's servers are not in China, but rather they are in Virginia and Singapore. In fact, the TikTok app does not exist in China.
There is a good reason nobody trusts China and that is because they have a history of carrying out espionage campaigns aimed at stealing information from other countries. The United States government, acting to protect state secrets, has prohibited members of the military from having TikTok installed in their devices, especially devices used for work. As for individual users, they have little to worry about when using the app. As Lewis mentioned, "There is zero risk."
It is, however, important to note that The Wall Street Journal released an article revealing that TikTok has been collecting MAC addresses (a unique numerical device identifier) from Android users for over a year – something they stopped doing in November 2019.
The MAC addresses can be used in personalizing ads and also for the purpose of fraud detection. A spokesperson for TikTok sent an email to Popular Science saying, "The current TikTok app does not collect MAC addresses. We encourage our users to download the most current version of TikTok."
Transmit Files Securely
So there you have it! Feel free to enjoy your TikTok app. However, remember that no matter how efficient the the tech security tips are, they would be useless if you don't practice extra caution. When sending sensitive files to your colleagues, be sure to use a service that encrypts your files, and protects your privacy.
FileWhopper is a one-of-a-kind cloud transfer service that can help you with that. You can transfer files of any size and you do not have to worry about them falling into the wrong hands. The encryption service of the app ensures that no one can intercept your files during transfer. After uploading your folder/files to the cloud, FileWhopper gives you a password that you can share with whoever you are sending the file to, ensuring that only the people you give the password can download and view the files.
Another great thing about FileWhopper is that you do not need to pay a subscription fee before you can use the app. Unlike most other file-transfer platforms that require you to pay a monthly fee before you can use their service, all you have to do is upload your file and get a one-time price quote for the file size you wish to transfer. It is simple, effective, and secure.
Conclusion
TikTok is fun and a great way to keep yourself entertained when you are bored. However, keep in mind that TikTok, just like every other social media platform out there needs to be used judiciously. Never share what you do not want people to see later. Before you upload content, always ask yourself this, "Ten years from now, will I still want people to see this?"
Want more hints for using TikTok? Check out other TikTok related articles on the FileWhopper blog!