Want to have a happy digital life? Need to transfer important files online? Always protect your personal data by using the strongest passwords. In this article, we are going to share all the secrets.
Password is a Digital Key to Your Personal Information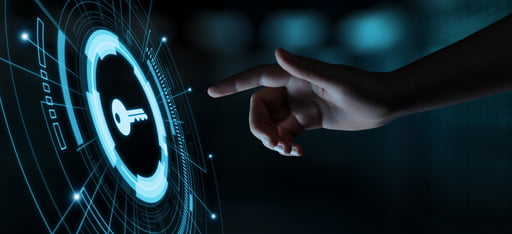 What is your worst nightmare? For many of us, it is the situation when someone gets access to all our online accounts…
Your passwords should be hard to guess because passwords are like digital keys to all private information about you, your family and your friends. Want to protect your personal life online? Keep all your passwords in a place where no one could find them.
Also, be sure to read about some other online threats and how to beat them.
What are the most important passwords?
Your email account is often the key to all your other online accounts, because a hacker could easily change your other passwords using your email address. By getting into your social accounts, the hacker could write your family members or friends and ask for money.
If you decided to share important files online, use a secure service like FileWhopper and all your files will be encrypted and protected by a password. FileWhopper ensures secure file transfer by letting you create your own password for encryption. Then you need to share the password along with the file download link with your recipient. If you don't find a secure way to do it, your important files could get in the wrong hands. Check out our Guide to Secure File Transfer.
Remember that a good strong password can save you from hacker attacks.
How Other People Can Get Access to Your Accounts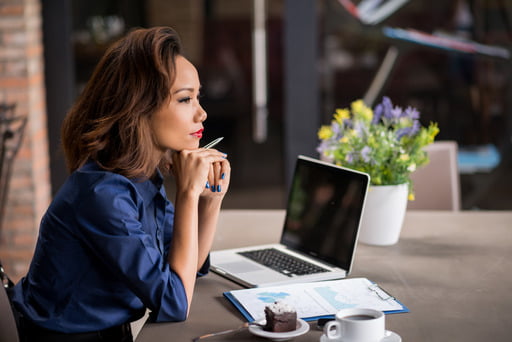 Let's try to think like a hacker for a minute. How do they get access to your personal accounts and passwords? Of course, you may accidentally get spyware or malware downloaded onto your computer. To prevent that, our advice is to use good antivirus software and scan your computer regularly. But, unfortunately, the most common way for crooks to find out your password is just to guess. Why? Because a lot of people use their date of birth or dates of birth of their family members as a password. In the age of social networking, the hacker can find all of this information in your social accounts. Did you add a security question for restoring a password? Something like the name of your first pet? Check your Instagram or Facebook account, you may have shared the answer to this question in some of your posts.
Important: Do not include any personal information in your passwords.
Another way for hackers to get your password is to use a password cracker. How does it work? It tries using different combinations of characters to log in. If your password is short, the password cracker will guess it faster. If your password is really long and complex, it may take too much time to guess your password and may not work.
Important: Use only long and complex passwords to safeguard your accounts.
And one more hacking method is a dictionary attack. A special program will try to use the most common words that people use in passwords, so try not to use real words in passwords at all - that will make them more secure.
Tips for Creating the Strongest and Most Secure Password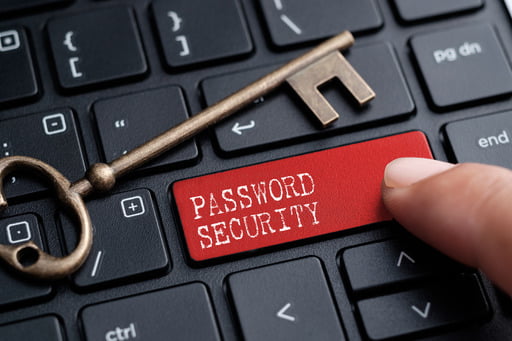 First of all, let's find out what is a secure and strong password. It is a password that is not easy to guess or crack. This password is usually complex and contains a lot of different characters. It is a good idea to combine letters, numbers and special characters that are allowed in passwords, which makes for a password that's really hard to crack.
One of the most secure ways to protect your online accounts is to use Two-Factor Authentication whenever possible. What is Two-Factor Authentication? It offers another layer of security when you log into your account. For example, you need to enter a password and also a pin code that you get via a text message to your phone. The layers of security could be different, and you can usually choose them in account security settings.
Here is a list of all important aspects of a secure password:
The best choice is a combination of different characters, upper and lowercase letters, some numbers;
The length of your password should be at least 8 characters;
Use different passwords for different accounts. If you have lots of accounts and find it hard to remember all passwords, you can use a password manager;
Use abbreviated phrases or the first letters from any phrase you like. Just make sure that there are enough characters (at least 8);
Use punctuation marks, spaces and symbols;
Change your password every two or three months;
Always log out when you are done using a website or service;
The web browser may ask if you want to save your password: if it is not your computer, do not save anything.
By the way, you can also use different online password generator services. Just choose the length of your password, how many letters or numbers you want to have in it. This is very convenient, but if you do not trust such services, just think of your own secure password.
Always remember, the stronger your password, the better the chance that it will save your personal information from hackers.
You can learn more about digital security principles in other articles on this topic found on the FileWhopper blog.