Nowadays file sharing is a software category that is growing rapidly. Data is becoming larger in size, and with new online threats appearing, there is a need for stronger security methods.
File sharing software developers are working hard to simplify large file transfers and make them faster and more secure.
Today we are going to talk about the latest trends in the file sharing industry, benefits of file sharing software, its features and some issues.
Today's Trends in the World of File Sharing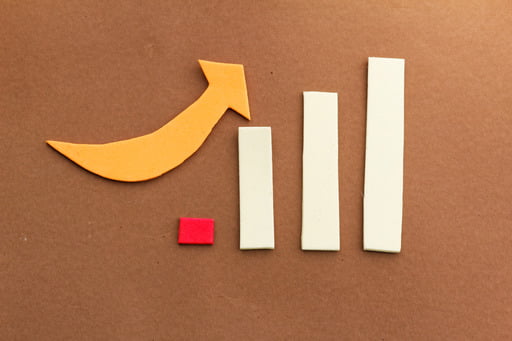 The first trend we should mention is centralized databases for files and folders, where all information is stored in a single location.This is a very smart and efficient technology in the world of sharing solutions. The method allows files to be easily exchanged internally and externally, and makes it convenient to categorize stored files and folders.
Another trend is the growing role of administrative features. The file sharing process is becoming more complicated, so the need to control it is of utmost importance. This control has to include the option of remote wipes and activity reports, as well as an option for the IT team to restrict where the data is downloaded. This is a very useful feature for businesses: data can be restricted from downloads to personal devices.
And one more trend in the world of file sharing is the increasing importance of compliance. This trend is more visible in industries with strict access regulations and guidelines.
Today's Issues in the World of File Sharing
Since file sharing solutions are still developing and changing, the industry faces some issues in the process. You may have already seen bad reviews about some file sharing services from disappointed users. Let's highlight the most common problems they may complain about.
One of the most important issues is security and password protection. Unfortunately, you can't protect your personal data 100% if you want to share files online. There are different online threats, fraud, illegal activities that are also growing and becoming more and more sophisticated.
We recommend to always check the reputation of a file sharing service before signing up for anything. Also, it never hurts to read the Privacy Policy and Terms of the service.
Another big issue is that some file sharing software tools are not that user-friendly. You may be expected to have some technical and computing skills to understand how a service works. Non-savvy users may have a lot of trouble transferring files online for the first time.
And yet another big problem you may face is setting up file sharing software. This is more common for big businesses, as they may need to set it up in a way that would allow easy internal document exchange with the strictest security. Although file sharing systems are not very expensive, setup can be quite costly.
Benefits and Features of File Sharing Services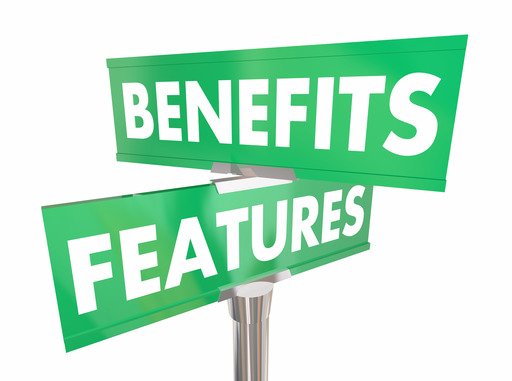 What is file sharing software? It is an application that helps to transfer and exchange files between users. Developers of file sharing software are doing everything they can to stand out among competitors. So, some file sharing services may offer more advanced features than others. Before making the final choice, check out the basic features of file sharing software. Our checklist with the following questions will help you:
How much storage space will you have? How big a file can you transfer with this service? Some file transfer tools have strict limits or you may buy a more expensive monthly subscription plan to lift the limits.
Is there an option of data recovery? This is almost as important as the amount of storage space, since it helps ensure that you won't lose important data by accident. File sharing services warn you how long your files will be stored before being deleted.
Can you add other users to your account? If you are a business owner, you may want to add managers to your account. Check if the file sharing service offers these features.
Is there a possibility to look at the history of old and deleted files? This is possible only if the file sharing platform has a built-in search feature in its database.
Is your file transfer encrypted with a password? You should understand that there is no 100% safe online file sharing solution, but you can protect yourself from losing personal files by using encryption and password protection for file transfer. It is also good when your download link has an expiration date, which means there is less chance for your files to end up in the wrong hands.
Will you have a personal account and a dashboard? A file sharing service should provide a dashboard where you could see all your active and pending uploads/downloads and monitor progress.
Is there a support team? How long will you have to wait for help? Actually, support is a very important factor for any type of software. But when we talk about personal data, it gains even more value.
Sharing data online is very convenient. Just one click and you can send any type of file to your friend or co-worker. Easily share large files like video or high quality photos.
If you are a business owner, you can reduce paperwork and save time and money by implementing online file sharing for your workplace. The security of storing data online can be disputed, but it is generally accepted that your files are safer in the cloud than being stored on a local server. And if you lose a file on a local network, you lose it forever, while storing files in the cloud allows for data retrieval.
A huge bonus is that file sharing services allow access to files from any device or any location. You can install a mobile app and use your data wherever you are: all you need is a stable internet connection. This is a very convenient feature for a business with a team spread around different geographical locations.
If you are interested in learning more about the latest technology trends, check out more articles on the topic.