Big file transfer can be a very hard task. Why? The challenges are quite common. We have put together this guide to show you how to send large files without problems like unsecured file transfer or upload progress resetting when your computer reboots automatically. What is the best way to send large files? Email providers have their own limits on the size of messages and attachments. Using a flash drive for file transfer can be a good idea but flash drives can be stolen or lost.
Today we would like to talk about file-sharing services and cloud storage. This is probably the best and the most secure way to share large files online.
There are paid and free file sharing services available out there. If you are looking for ways to send large files for free, be prepared that such services may have some peculiarities. They could look very easy at first sight and may not require you to register, but your files might get deleted due to inactivity, plus you will most likely be bombarded with ads.
Let's go through the most popular file sharing services and look at how they help to send large files. Also, check out more good services for sending large files and their limits on file size.
Important Criteria for Sharing Large Files Online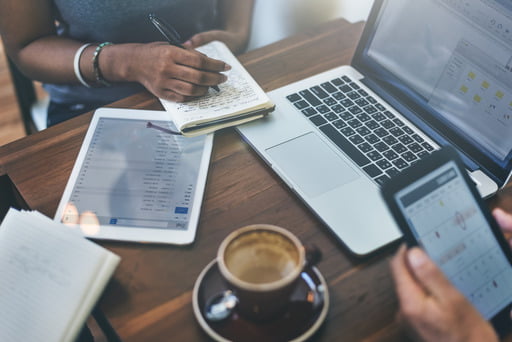 How big a file are you going to share online? Many services have restrictions and limits for uploading files. You might buy the biggest storage amount, like 2TB per month, but that may still not allow uploading a 100GB file due to daily restrictions.
Another very important factor to take into consideration is the speed of upload and download. A 200GB file may take forever to upload. And the worst that can happen in the process is a lost connection, which may require you to restart the upload. What a nightmare! So it is very important for a file sharing service to ensure the integrity of the transmitted data. But be sure to check your internet connection speed, if it is too low, you won't have just the file sharing service to blame in your slow uploads or downloads.
Some services let unregistered users send large files online, some require you to register. Our advice is to use services that require registration, even though it may not seem as convenient. Why? In you personal account, you can look at the history of all your files that are uploading and easily check the progress of a file that's uploading. Without registration, you might only be able to see the progress of a single file that's uploading at the moment. Services that don't require registration are usually not as secure and don't offer any technical support. Security is a very important issue! Always check if files are encrypted before uploading.
So let's look at the most popular and secure services for sending large files:
pCloud
pCloud is a good file sharing service that has almost no limits on file size. But there is a limit on transferring files per month depending on your plan. For Premium users it is 500GB, for Premium Plus users - up to 2TB. pCloud offers very good speeds that allow files to be uploaded really fast.
How to send large files with pCloud?
Log in to your personal account or register;
Upload the file you want to share to the cloud;
Once the upload completes, click the Share button. You can select more than one file for sharing;
Enter the file recipient's name (if they also have a pCloud account) or email address (no pCloud account).
You can get a short version of the download link, but this option is less secure. Unfortunately, password protection is offered in pCloud with premium plans only.
FileWhopper is an online service that helps to transfer really huge files online. Curious how big a file you can send with Filewhopper? The answer is - as big as 1TB. That's quite impressive, but let's see how it works. There are no monthly subscription plans, you only pay a one-time fee depending on the size of the file you want to send.
How to send large files with FileWhopper?
To get a quote, just select a file or folder you want to transfer and upload for assessment, it will take no more than 5 seconds;
If the fee works for you, you can start uploading your file or folder using the tiny desktop app;
The good news is that this app supports simultaneous uploads and downloads. So you can share the download link with the recipient once you start uploading your large file or folder;
What is also very important is that your data will be encrypted and protected with a password before uploading. Don't forget to send the file password along with the download link.
FileWhopper supports multithreaded data transfer technology so your files will be uploaded and downloaded at the highest possible speed.
FileWhopper is a great option if you need to send a huge file just one time, or once in a while, to your friend or colleague.
MEGA
MEGA is another great service if you are really concerned about privacy, because it provides private data encryption. MEGA doesn't impose any file size limits, but you will have limits on the total size of all files that can be transferred in a month depending on the chosen plan. The least expensive PRO Lite plan lets you transfer 1TB of data per month.
How to send large files with MEGA?
Create a new MEGA account or log into your existing account;
Find the file you need to transfer and upload it to the cloud;
Select the "get link" option and send the link to your file recipient.
Even if you have a free account, all your download links are encrypted. But with the Pro plan you will also have the option of password protection.
Dropbox
One more great service for sending large files online is Dropbox.
With the web client, you will be able to upload and share files of up to 50GB in size. With the desktop client, there are no restrictions on file size for uploading, but you should have enough storage space in the cloud. There is a daily limit for sharing files and folders, which is 200GB. There are also download limits, depending on the plan you choose.
How to send large files with Dropbox?
Register and log in to your account;
Upload the file you want to share to the cloud;
Click the 'Share' button, which will open the Share window;
Enter the recipient's email address. Note that there is a limit on "can view" permissions for each download link.
Your files will be protected with a password.
Conclusion: the Best Way to Send Large Files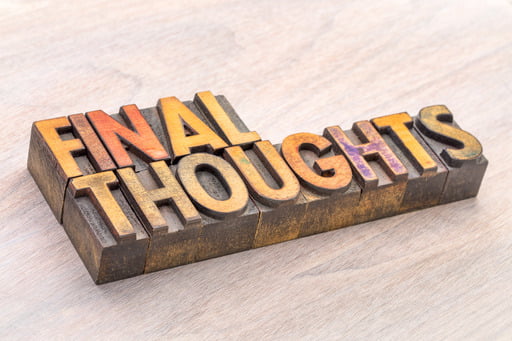 Let's sum up everything that we have talked about in this article. To send large files online you can use file-sharing services instead of trying to attach all files to an email message or sending USB flash drives by mail. For tech-savvy people, we could recommend reading an article about FTP, which is another way of sending large files.
We showed you the easy steps for sharing large file using different services. Of course, everything depends on your needs. The file sharing services differ in some aspects, so you can try a couple of them and choose one that would be right for you.
Have any ideas on how to send large files online easily and securely? Share them in comments below!