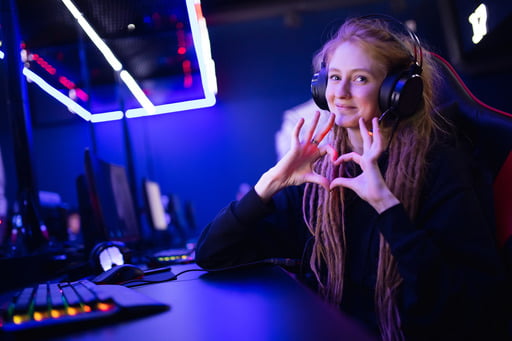 This article will show you how to set up Real-Debrid on Kodi, Jarvis, Krypton and other streaming apps. This guide will tell you everything you need to know about Real-Debrid and how to use this service to enjoy buffer-free streaming.
What is Real-Debrid?
Real-Debrid is a service that offers you unrestricted downloading across multiple streaming sites. It also allows you to enjoy buffer-free streaming on streaming apps and Kodi add-ons that provide content.
On the official website, this app is defined as "an unrestricted downloader that allows you to download files instantly and at the best of your internet speed." This means that by using Real-Debrid, you'll get access to the best links when downloading media contents and files.
When the Real-Debrid tool is activated within the Kodi add-ons, it'll show you lots of new sources and links to view. By subscribing with a small fee of $5/month, you can integrate the tool within your favorite streaming app and enjoy watching content buffer-free.
One of the reasons why users choose to use Real-Debrid with Kodi add-ons and other streaming apps is that it allows them to watch their favorite content with the highest quality sources. Besides being compatible with many apps, Real-Debrid links also eliminate buffering on most apps. Therefore, if you are experiencing buffering issues on your streaming app, you should implement Real-Debrid within Kodi.
Real-Debrid Pricing
Real-Debrid users have access to four subscription options.
15 Days Subscription: Costs about USD 3.56 (3 EUR) and 150 Fidelity Points.
30 Days Subscription: Costs about USD 4.74 (4 EUR) and 200 Fidelity Points.
90 Days Subscription: Costs about USD 10.67 (9 EUR) and 450 Fidelity Points.
180 Days Subscription: Costs about USD 18.96 (16 EUR) and 800 Fidelity Points.
You can also partake in their referral program where you can receive additional days through affiliates. By using your personalized link, you get an additional 5 days and 50 fidelity points added to your account for every one affiliate that registers with your link. Accumulate up to 1000 fidelity points, and you can convert this to 30 days of Real-Debrid usage.
How to Sign Up for Real-Debrid
Note: If you are running a VPN tool on your streaming device, turn it off before implementing the steps described below. You can reactivate your VPN once you have completed the setup.
In addition, do not use a phone data plan when you are registering for a Real-Debrid account. Instead, make use of a home internet connection. This is because you need to register with the same internet connection or IP address that you'll be using when you eventually start streaming through Real-Debrid.
Before you can use Real-Debrid on Kodi, you need to create an account first. To register for a Real-Debrid account, follow the steps below:
Visit the official Real-Debrid page and click on Sign Up to open the registration portal.
Fill out the form with the required information and click on Sign Up again.
A message will pop up telling you that your registration is successful.
Now check your email for the activation message from Real-Debrid. Click the link in the message to confirm and activate your account.
Congrats! You've successfully registered a Real-Debrid account.
How to Set Up Real-Debrid on Kodi
The steps below will guide you on how to set up Real-Debrid on Kodi and other popular streaming apps as well.
In the setup described below, we are integrating Real-Debrid within The Crew Kodi add-on tool. This add-on uses a ResolveURL dependency. If you are using an add-on that utilizes the URLResolver dependency, the procedure is similar to the one described below.
Note: Keep in mind that not all Kodi add-on interfaces are exactly the same. However, most of the add-ons share a similar interface as the one used in the steps below.
You need a registered Real-Debrid account. If you don't already have an account, follow the steps in the section above on how to sign up for an account.
If you've already installed The Crew Kodi add-on on your device, launch it to proceed. If you're yet to install the tool and you need guidance, you can click here.
Now scroll down the page and choose Tools.
From the options, click on ResolveURL: Settings.
Locate the Universal Resolvers menu on the left and then scroll down. Under Real-Debrid, select (Re)Authorize My Account.
This will take you to a new screen with a code displayed in a box. Write down this code.
Open your web browser on a different device and enter this web address https://real-debrid.com/device.
Once the page has loaded, enter the code from step 6 and then click on Continue.
A confirmatory message will appear. This means that your application for Real-Debrid has been approved.
Now go back to The Crew add-on tool and click on Search.
Choose whichever option you prefer from the list. For this guide, we selected Movies.
Go to New Search and click on it.
Type in the name of the movie or TV that you want to watch. A list will appear, and you can choose the movie from this list.
You will see Real-Debrid and free links both showing.
You will also notice that all the Real-Debrid links are showing with an "RD" in the files' link names.
Congrats! You have completed the process and can now use Real-Debrid within the Crew Kodi add-on to enjoy your favorite movies and TV shows.
Note: Once you have completed the installation and setup process, you can return to your home screen and reactivate your VPN tool.
How to Set Up Real-Debrid on Other Streaming Apps
For this guide, we will integrate Real-Debrid within the Cinema HD APK. However, you can still use other APKs.
Note: Most streaming apps have different interfaces; however, the procedure to set up Real-Debrid on any app will be similar to the one used in the guide below.
Go to the three horizontal lines by the upper left corner and click on it. This is the Menu button.
A list of options will be displayed. Scroll down through these options and choose Settings. This will take you to a new window.
In this new window, go to the option Login to Real-Debrid and select it.
After making the selection, a new page will appear. Copy out the code on the screen and write it down. You need to remember this code.
Open your web browser and type in this web address: https://real-debrid.com/device.
When the page loads, type in the code that you wrote down from step 4. Click Continue.
A notification will appear on your screen, confirming that you have successfully completed this step.
At this point, you will notice that you are logged into your Real-Debrid account within Cinema HD.
Now go back to the Cinema HD home screen to perform a search. In the search box, type in the name of the movie or TV show that you want to watch.
After typing in the name, go to the Next button and click on it.
From the results list that appears, select the media that you want.
At this point, you will notice that the Real-Debrid streams are highlighted in yellow following your content selection.
You can now watch any of your favorite movies or TV shows in Cinema HD APK using Real-Debrid.
Note: Now that you have successfully completed the process, you can go back to the home screen of your device, and reactivate your VPN.
Most cord-cutters make use of a VPN, and they are right to do so. This is because free streaming add-ons, applications, and paid IPTV services are mostly hosted on insecure servers.
Your IP address can be logged easily if you do not use a VPN tool. Think of your IP address as the identification number of your location and identity. This address can point anyone – who is looking – to where you are and can even show them who you are. This is can compromise your privacy and security.
A VPN tool gives you anonymity when you're on the internet, allowing you to surf these services while keeping your location and identity kept safe. This will prevent any third-party apps, government agencies, add-on/app developers, and even your internet service provider from logging whatever it is you are accessing online.
Be sure to use a fast VPN service, especially since you will be streaming and downloading large HD media files. In addition, be sure to use a service that does not keep a log of what their subscribers are doing or accessing online.
IMPORTANT
As people who have an appreciation for movies and TV shows, we understand the importance of having a way to share, transfer, and back up our favorite shows and movies. One of the greatest joys of being a movie enthusiast is having people to share this hobby with. In addition, you might enjoy a TV show so much that you want to share it with a friend or back it up to re-watch it later. The best way that you can achieve this is by using a cloud-based large file transfer service.
You need a large file transfer platform that allows you to backup and transfer huge files at high upload speeds. In addition, you want this service to be affordable and also maintain the quality of your file. Some transfer platforms reduce the quality of your media file after it has been transferred. No one wants this.
FileWhopper is the tool you need. This is a cloud-based platform for transferring large files at high speeds. It has a lot of unique features. These features include:
No subscription fee: You don't need to subscribe to use this service. Unlike most cloud-based large-file transfer platforms that require you to register with a monthly subscription fee, you only pay for what you use on FileWhopper. The tool will show you a one-time fee for the file size that you intend to upload. No extra charges and no monthly subscriptions.
High upload and download speeds: This allows you to transfer files to your friends. They will receive it in no time and also enjoy high download speed at their end.
No file-size transfer limit: You can upload, share, transfer, and download absolutely any file-size. There are literally no limits to the number and size of files you can share or back up using this platform.
No need to compress your files: As lovers of art, we want the quality of our media files to be preserved after they have been transferred. FileWhopper gives you this. You don't need to compress any files before sending them. This means that the quality of your media is preserved.
Security and encryption: You don't need to worry about your privacy. This tool comes with cutting-edge technology to keep your files and privacy safe. In addition, no one can access your files without your permission.
Frequently Asked Questions
1. Is Real-Debrid Free?
Real-Debrid is a paid subscription service that costs roughly $4.50 (4 EUR) per month. Users have four different subscription plans to choose from.
2. What Does Real-Debrid Do?
Real-Debrid is an unrestricted downloader that allows users to download and stream files buffer-free. Integrating this tool into Kodi and other streaming apps can eliminate buffering.
3. Do I Need a VPN with Real-Debrid?
While Real-Debrid comes with its own security, we recommend that you use a VPN for added security when using streaming apps. Note that not all VPNs are compatible with Real-Debrid.
4. What Apps Use Real-Debrid?
Kodi is the most popular app among users. However, you can use other streaming apps and APKs as nearly all of them can integrate with Real-Debrid to give you a buffer-free experience.
5. How Do I Use Real-Debrid?
All you have to do is to authorize your account within the app of your choice. This will give you unrestricted access to files and links. You can then enjoy seamless playback with no buffering.
6. Does Real-Debrid Work with IPTV?
It does not. It only works with VOD content.
Conclusion
We hope this complete guide provided you with the necessary guidance to install and use Real-Debrid within Kodi and other compatible streaming apps.
If you have any questions or comments, feel free to drop it in the comment section below.